Famous Horses Through the Years
Horse racing is commonly referred to the "Sport of Kings" and over the years there have been a number of horses that will be remembered as racing royalty. Here are the top 10 horses to have graced the sport.
Secretariat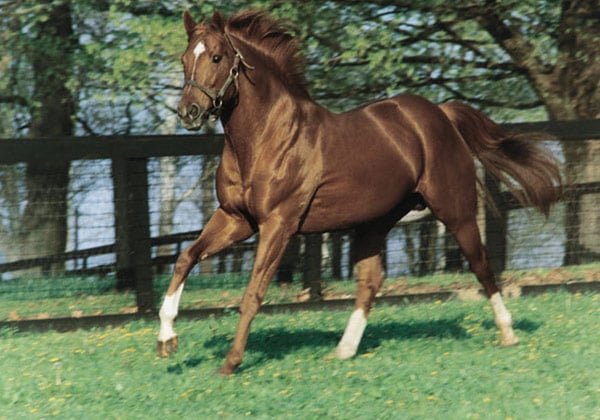 Debating which horse is the greatest of all-time across all formats can often be a heated affair but it will take a strong argument to deny that Secretariat does not deserve the acclaim. The American thoroughbred was the first horse to win the Triple Crown in 25 years.
His win in the Belmont Stakes in 1973 where he finished 31 lengths clear of the field is widely considered to be one of the greatest rides ever produced by a horse. He was syndicated for a world record $6.08 million at the end of his three-year-old year on the stipulation that he be retired from racing. One can only wonder what this magnificent horse would have achieved if his career had been prolonged.
Foaled: 30th March, 1970, The Meadow, Caroline County, Virginia, US
Sex: Stallion
Owner: Meadow Stable
Trainer: Lucien Laurin
Earnings:  $1.3 million
Record: 21: 16-3-1
Kincsem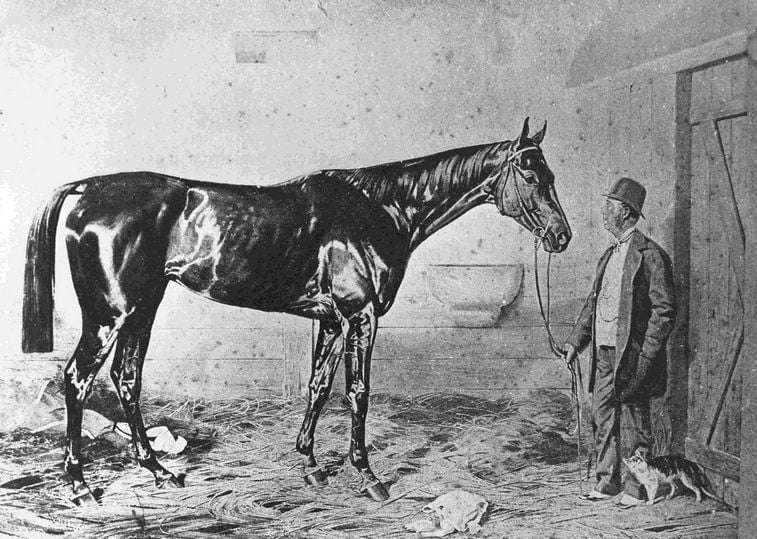 Horse racing has been a popular sport for centuries so here we go back in time to the late 19th century with Kincsem. The Hungarian thoroughbred has the record of being the most successful horse of all-time. She won 54 races and is a national icon of Hungary. Over four seasons she entered races across Europe against male and female horses. No other horse could beat her.
Her finest year came in 1877 when her major wins included Hungarian Two Thousand Guineas, Hungarian One Thousand Guineas, Hungarian Oaks, Hungarian St Leger, Austrian Derby, and Grosser Preis von Hanover.
Foaled: 17th March, 1874, Kisber, Hungary
Sex: Filly
Owner: Erno Blaskovich
Trainer: Robert Hesp
Earnings: 199,705 fl
Record: 54: 54-0-0
Man O' War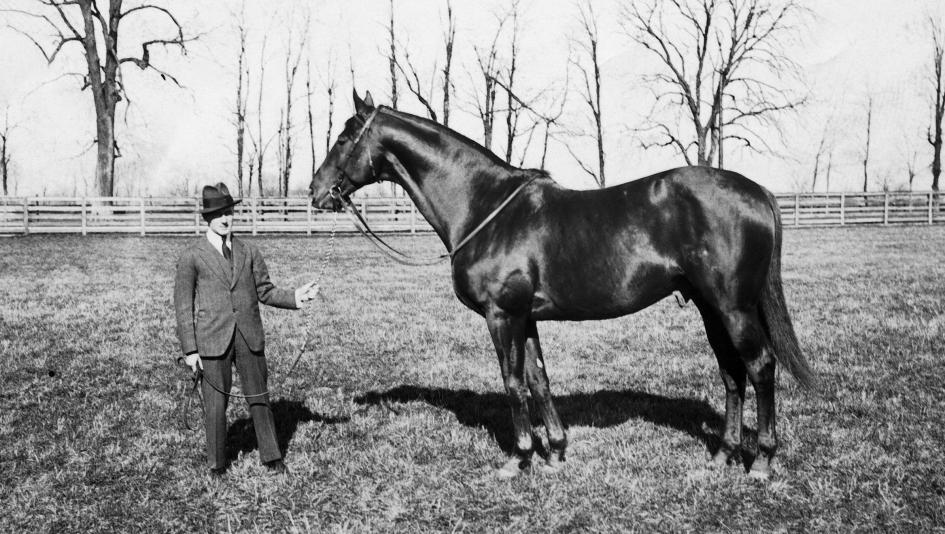 One of the pioneering great horses of racing came in the form of the American thoroughbred Man O' War, affectionately named as "Big Red". He was a horse that earned immortality by winning 20 out of the 21 races he ran.
Controversially, the only defeat came in a restart where he was not given the chance to re-position before the starter gave the orders to begin the race. He hit his peak in 1920 by winning the Preakness Stakes and Belmont Stakes. He did not race in the Kentucky Derby that year because his owner did not believe horses that age should race 10 furlongs. In 1920, he shared the New York Times award for Outstanding Athlete of the Year with New York Yankees pitcher Babe Ruth.
Foaled: 29th March, 1917, Nursery Stud, Lexington, Kentucky, US
Sex: Stallion
Owner: Samuel D. Riddle
Trainer: Louis Feustel
Earnings: $249,465
Record: 21: 20-1-0
Arkle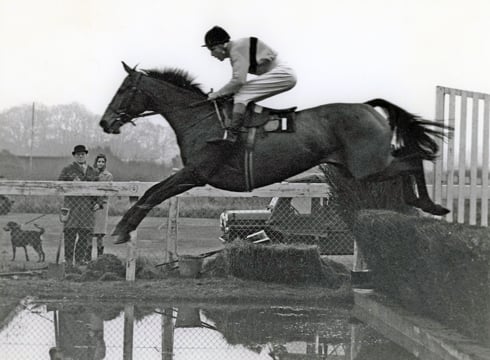 Arguably, the greatest steeplechase horse of all-time is the Irish thoroughbred Arkle. Horse racing fans still hear this horse's name echoed on the airwaves whenever a big meet is covered on TV or radio.
As the grandson of unbeaten Nearco, there were always high hopes for Arkle. However, nobody could predict his successes. These included being a three time Cheltenham Gold Cup winner in 1964, 1965, and 1966, winning the King George VI Chase in 1965, and being victorious in the Irish Grand National in 1964.
Foaled: 19th April, 1957, Ballymacoll Stud, Naul, Dublin, Ireland
Sex: Gelding
Owner: Anne Grosvenor, Duchess of Westminster
Trainer: Tom Dreaper
Earnings: £95,198
Record: 35: 27-2-3
Seabiscuit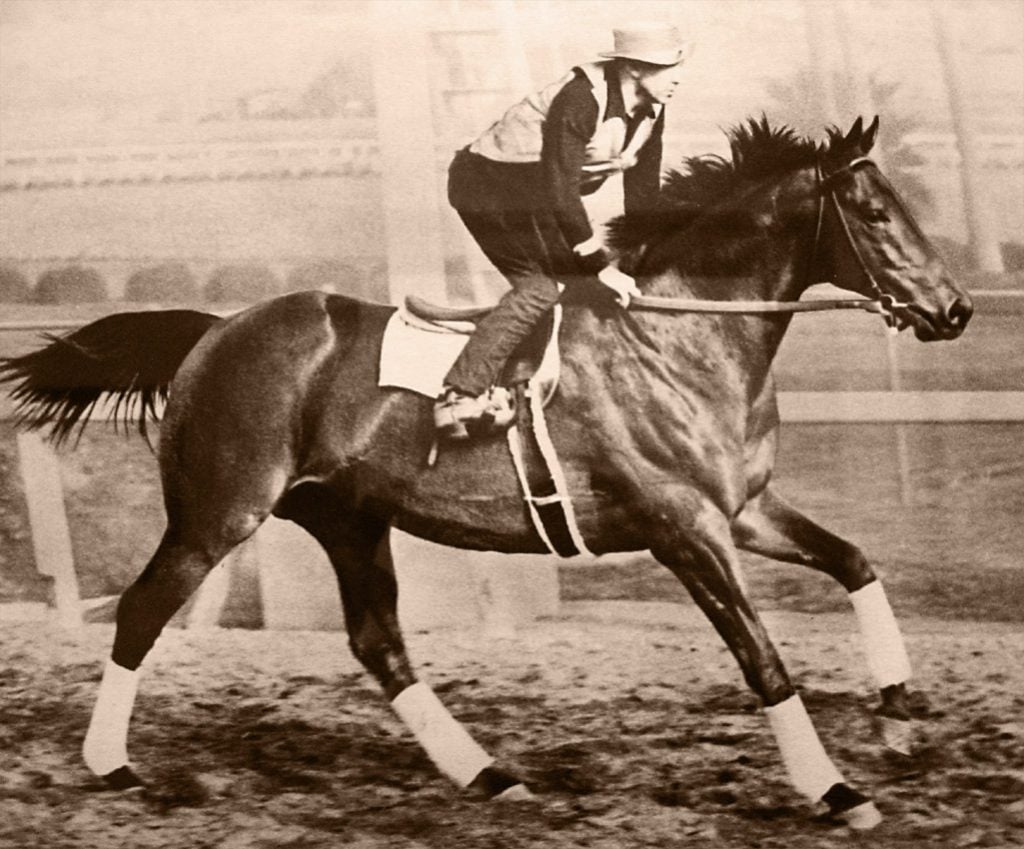 If one horse encapsulated hope and aspiration then it was Seabiscuit. The small American thoroughbred became a champion of the people during the Great Depression. The horse was criticized early in his career for being lazy by his trainer "Sunny Jim" Fitzsimmons. After falling down the pecking order at the Wheatley Stable, Seabiscuit failed to win any of his first 17 races.
At two years old, the horse began to pick up his form. Under a new trainer in Tom Smith, Seabiscuit's form sky-rocketed between 1937 and 1938. He suffered a major injury set back before making a winning return in 1939 against all odds. It was his constant defying of the critics that made Seabiscuit such a popular horse with racing fans and inspired the 2003 Academy Award nominated movie based on his life.
Foaled: 23rd May, 1933, Lexington, Kentucky, US
Sex: Stallion
Owner: Charles Howard
Trainer: "Sunny Jim" Fitzsimmons and Tom Smith
Earnings: $437,730
Record: 89: 33-15-1
Frankel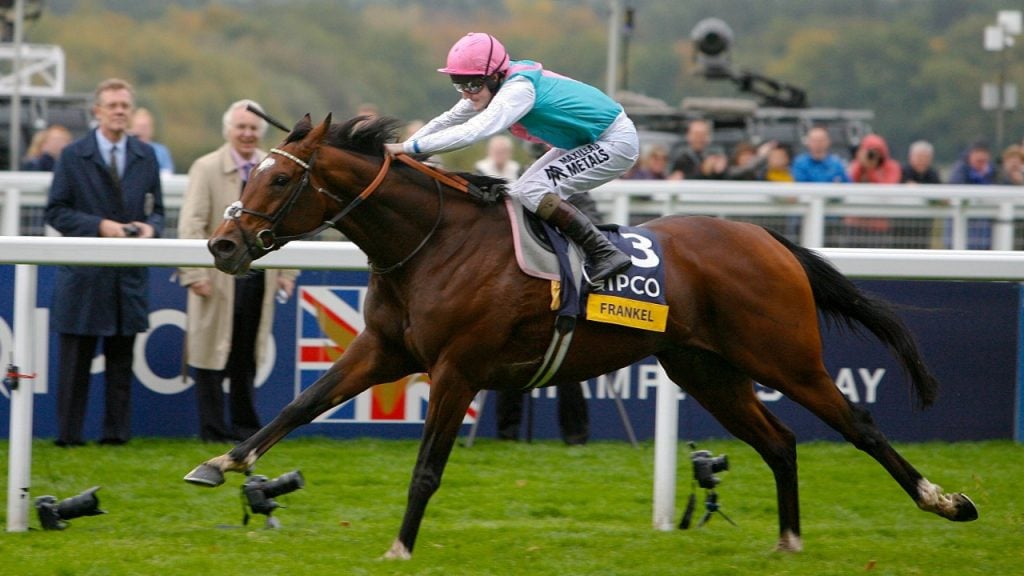 In this modern era of horse racing there is always the hope that an outstanding horse will rise through the masses and create moments that are talked about for decades. British thoroughbred Frankel was one of those rare delights.
Trained by the legendary Sir Henry Cecil, Frankel dominated the European racing scene between 2010 and 2012. He raced 14 times during that period and won every single race. He is a horse that became synonymous with Royal Ascot due to his success in the St James's Palace Stakes in 2011 and the Queen Anne Stakes in 2012.
Foaled: 11th February, 2008, Banstead Manor Stud, Cheveley, Suffolk, UK
Sex: Stallion
Owner: Khalid Abdullah
Trainer: Sir Henry Cecil
Earnings: £3 million
Record: 14: 14-0-0
Best Mate

Legends are often made in the Cheltenham Gold Cup and like Arkle before him it was in that race that Best Mate carved his name into steeplechase racing history. The Irish-bred, English-trained gelding was another three-time winner of the Cheltenham Gold Cup in 2002, 2003, and 2004. He also won the King George VI Chase in 2002.
The horse was so revered at Cheltenham that after his tragic death his ashes were scattered at the winning post of the race course.
Foaled: 28th January, 1995, Freffans Little, Moyfern, County Meath, Leinster, Ireland
Sex: Gelding
Owner: Jim Lewis
Trainer: Henrietta Knight
Earnings: £1.02 million
Record: 22: 14-7-0
Black Caviar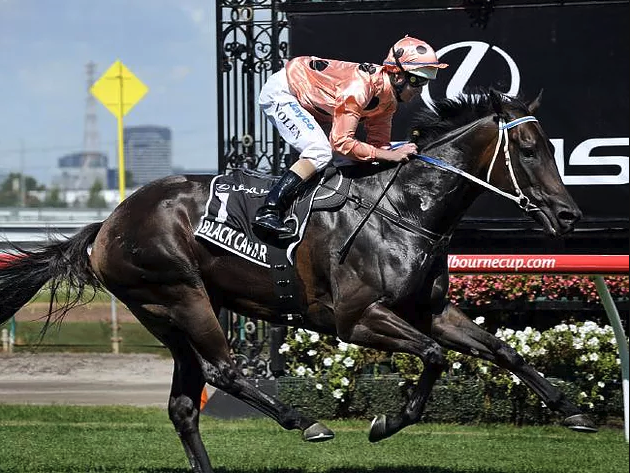 It is an incredible achievement to maintain an undefeated record in this day and age of horse racing but Australian thoroughbred Black Caviar managed to pull off such a feat over 25 races. She is widely regarded as the best sprinter to ever race.
Critics will claim that she could not stand up to the stamina of longer distance runners such as Frankel but over the middle distance she was up there with the best ever. She has earned an estimated $8 million and major wins include the 2011 Newmarket Handicap, 2012 Diamond Jubilee Stakes, and the Lightning Stakes in 2011, 2012, and 2013.
Foaled: 18th August, 2006, Gilgai Farm, Nagambie, Victoria, Australia
Sex: Mare
Owner: G.J. Wilkie, K.J. Wilkie, C.H. Madden, J. Madden et al
Trainer: Peter Moody
Earnings: $8 million
Record: 25: 25-0-0
Red Rum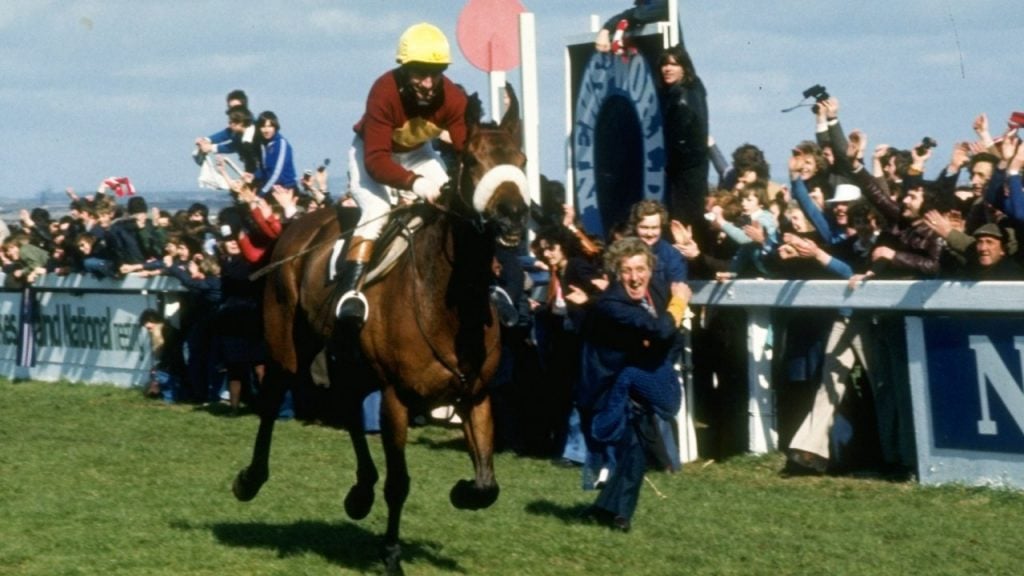 If one horse has become associated with one single race over the years then Red Rum's links to the Grand National at Aintree has to be it. Red Rum tore up the record books and made history with three wins in the epic race in 1973, 1974, and 1977.
To add to that fantastic achievement, he also finished as a runner-up in 1975 and 1976. His only other major win came in the 1974 Scottish National but he remains one of the great stories of horse racing.
Foaled: 3rd May, 1965, Kells, County Kilkenny, Ireland
Sex: Gelding
Owner: Noel le Mare
Trainer: Ginger McCain
Earnings: £146,409
Record: 100: 24-15-23
Phar Lap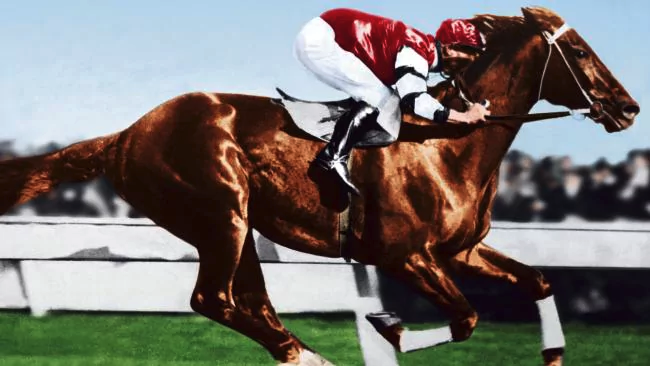 The story of Phar Lap is one of unfulfilled potential. The New Zealand-bred and Australian-trained horse became a figure of inspiration for the Australian public during the Great Depression. His victories in the AJC Derby and Victoria Derby in 1929 and Melbourne Cup in 1930 are seen as some of the finest races by an Australian horse.
Sadly, Phar Lap passed away mysteriously at just 6 years old with many feeling he could have achieved a lot more if his career had lasted longer.
Foaled: 4th October, 1926, Seadown, Timaru, New Zealand
Sex: Gelding
Owner: David Davis and Harry Telford
Trainer: Harry Telford
Earnings: £A66,738
Record: 51: 37-3-2