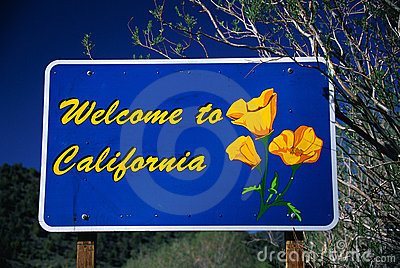 The State of California is on the verge of economic catastrophe and has been for several years. The cities of Mammoth Lakes, San Bernardino, and Stockton all filed for bankruptcy in 2012, and though no further municipalities have gone insolvent over the last three years, it's been a fine balancing act atop a tightrope performed by state lawmakers while the rest of California looks on in fear, waiting for it all to come toppling down.
On June 24, 2015, Governor Jerry Brown signed a fiscal budget for the 2015-16 legislative period that totals $167.6 billion, expanding funding for child care, public schools, public healthcare programs for children of illegal immigrants, and overall increases funds for government services. The only problem, and it's a big "only problem," is the fact that California is carrying over a $218 billion deficit from its last budget cycle, largely in part due to government pensions and retiree benefits.
"This is a sound, well thought-out budget," Brown said in mid-June. While lawmakers agree the budget is clearly one of the most responsible ones the state has had in recent years, it will do little to reduce the substantial debt held by the taxpayers of California. If all goes as planned for the 2015-16 budget, the cuts will pay down approximately $18.5 million of the $218 billion deficit, a decrease of less than one percent.
But that hasn't stopped Democrats from praising the budget. "Make no mistake: Assembly Democrats are happy with this budget," Assembly Speaker Toni Atkins (D-San Diego) said. "This year's budget is a strong reflection of California's priorities: increasing funding and access to quality education, reducing poverty and rebuilding our economy."
The $218 Billion Problem
The problem with paying down the $218 billion deficit by less than one percent each budget cycle is that the $218 billion is growing faster than one percent each year. Pensions for state workers, judges, and teachers are underfunded and can't be combatted without severely raising taxes, which California really can't afford to do. At 7.5 percent, California has the highest state sales tax of all 50 states, and it taxes its wealthiest citizens, those who make over $519,687 per year, at 12.3 percent, the highest of any state.
Raising taxes doesn't seem to be the solution to gaining more revenue as businesses and wealthy citizens have fled the state over the last half-decade. Many politicians and economists are looking for new sources of revenue, and one stream they've come across is the untouched world of online gambling, a multi-billion dollar industry that could send a steady flow of income to Sacramento should a regulated marketplace be enabled.
Can iGaming Solve Financial Woes?
Online gambling is legalized in only three states, Nevada, New Jersey, and Delaware. With such limited data resources, it's difficult to determine whether iGaming could significantly aid states in overcoming budget plights.
Nevada
The first state to legalize online poker in America, Nevada charges online operators a $500,000 application and registration fee, and $250,000 annual renewal. In December of 2014 Nevada stopped reporting data for interactive poker, but did report statistics from February of '14 through the end of that year. Interactive total poker revenues at Nevada's WSOP.com and Real Gaming rooms brought in an average of $814,000 each month, but that has likely increased since Nevada joined an interstate compact with Delaware. Though tax revenues were lower than expected, generating south of $1 million per year, the market has ample room to expand.
New Jersey
The Garden State has been the poster child for what not to do when rolling out an iGaming network. From geolocation issues to problems authorizing credit card deposits, New Jersey struggled early but its overall gaming win has rapidly increased over the last year.
In 2014, $44.34 million was bet at online casinos in New Jersey, creating nearly $6.7 million in additional tax revenues for the state, a substantial increase from the $3.7 million and just $562,000 in tax revenue the state earned in 2013.
The state also charges $400,000 for Internet gaming permits, with an annual renewal of $250,000 plus an additional $250,000 Responsible Internet Gaming Fee, considerable monies for the state.
Delaware
The smallest state with iGambling, Delaware launched online gaming in November of 2013, and while things were slow at first, the industry is improving. In its first full year, Delaware saw more than $2 million wagered online, leading to a negligible tax increase. Online gaming is run through the state lottery, with Scientific Games and 888 Holdings being awarded the rights to its operation.
But Cali is Different
Those opposed to online poker or online gambling point to Nevada, New Jersey, and Delaware as prime examples that the hype doesn't live up to the revenues, but those in favor believe the iGaming market in America is just getting started.
On top of that, California has more residents, and thus potentially more online players, than any other state, and compared to the three aforementioned legalized Internet gaming states, it's not even close.
Poker simply cannot exist without players, which is why the game continues to struggle while online gambling continues to flourish. California has the population to support online gambling, and with interstate compacts, the state's legalization would benefit all parties involved.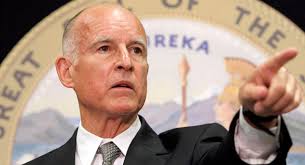 Pros & Cons
There's been no proven data to suggest an unregulated online gambling market is safer than a regulated one, and in fact just the opposite is much more probable.
A regulated iGaming framework allows millions of Californians to play poker at a protected website, in a safe environment that is monitored and policed by government controllers.
A regulated industry protects player bankrolls, eliminating the worry of rogue operators closing up shop out of the blue and stealing millions of dollars in the process. It's been done before, most recently by Lock Poker.
A regulated market keeps children safe, as stricter sign-up and account creation processes are in place. Little to no consumer protections exist with offshore sites.
A regulated Internet gambling industry creates tax revenues for the state, and keeps the money in the state.
A regulated online gambling market creates jobs in technology, security, and customer services.
A regulated market increases gambling and poker's overall popularity, leading to more players at land-based card rooms and casinos.
Research suggests that the pros far outweigh the cons when it comes to iGaming. Sheldon Adelson, the billionaire casino tycoon who is adamantly against online gambling, saying quotes like "Click your mouse, lose your house," is witty with his language but skimpy on his facts.
Safeguards from a regulated industry would seem to be much more rigorous compared to an unregulated online market.
Conclusion
At more than $2 billion in the hole, online gambling won't solve California's budget problems overnight, but long-term a legalized, regulated iGaming network unquestionably has the potential to greatly lessen the strain.
Economic forecasts are calling for an average of $325 million in first-year revenues for online poker alone, and over $500 million annually once the market matures. Take into account Morgan Stanley estimating the overall iGaming market should reach $2.7 billion by 2020 and it's easy to see California stands to reap significant rewards from legalizing online gambling.