Wynn Resorts Sues Resorts World for Being a Copycat
Imitation might be the sincerest form of flattery, but when it comes to Resorts World, the lawyers for Wynn Resorts are having none of it.
Wynn Resorts has filed a federal lawsuit against Resorts World claiming its under construction hotel infringes on Wynn's trademarked design.
Oh, the glorious drama!
Here's a look at the current state of Resorts World, the $4 billion Asian-themed casino being built across the street from Wynn Las Vegas.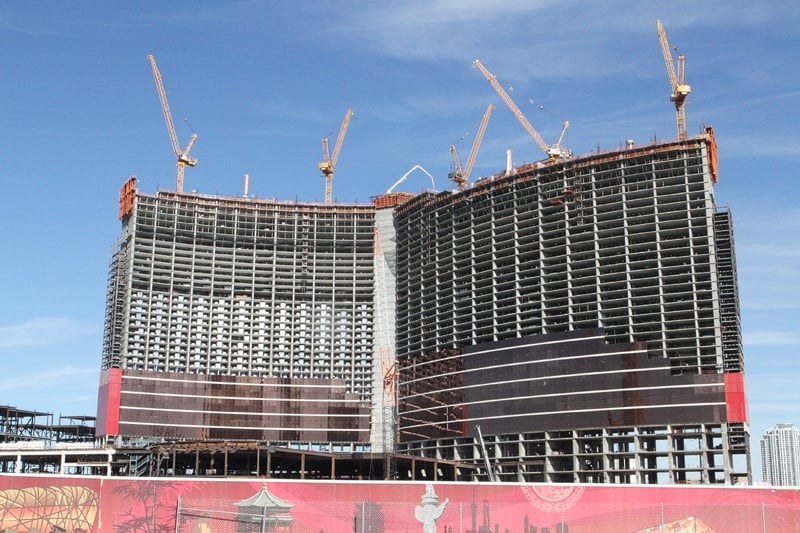 Here's a closer look at Resorts World.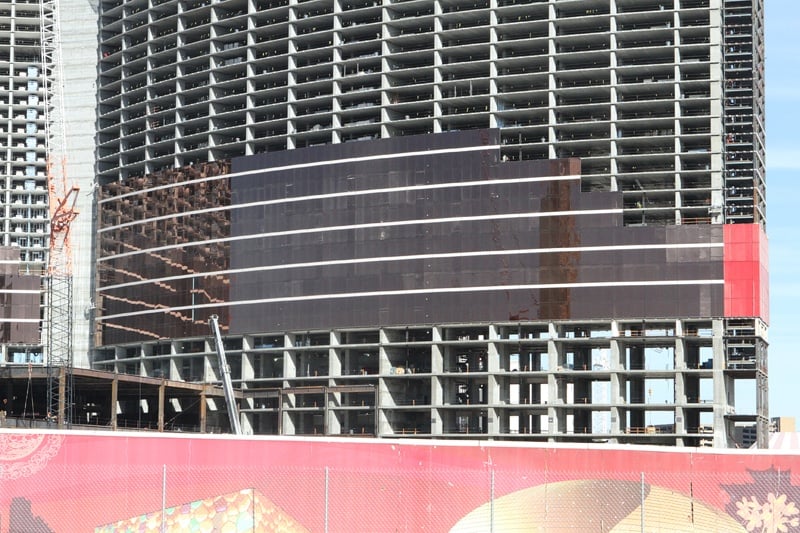 Below is the Wynn hotel, for comparison purposes, in case you've been living under a rock.
Concave facade, check.
Curved, bronze glass, check.
Horizontal banding between the lines of glass panes, check.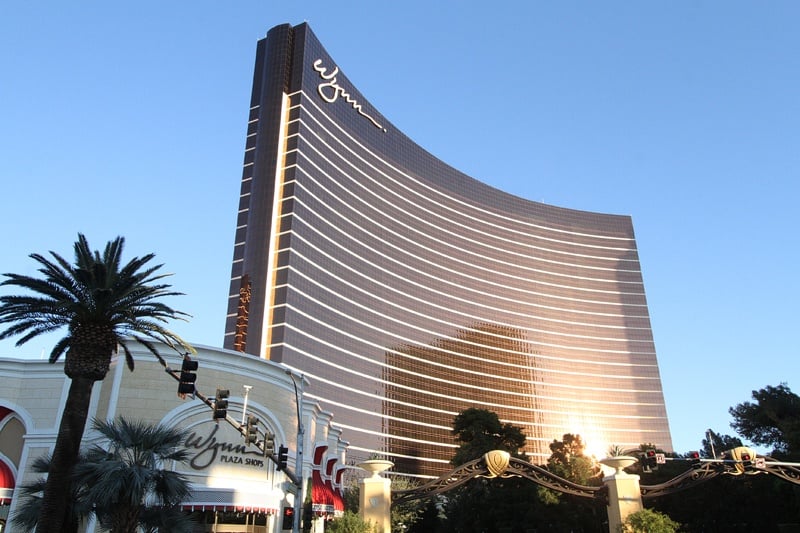 Wynn's lawyers make a convincing case that the similarities between the buildings (the technical name is "trade dress") could cause customer confusion and constitutes unfair competition.
The Wynn Resorts lawsuit contains five counts: 1) Federal trade dress infringement, 2) unfair competition and false designation of origin, 3) federal trademark dilution, 4) state trademark dilution and 5) Chocula.
We were just making sure you were paying attention. The fifth count is state trademark dilution and copyright infringement.
This, by the way, is why lawyers are paid so much. They have to read crap like that all day.
Through the miracle of the Interwebs, you can just read the lawsuit yourself.
If you do take time to read the lawsuit, please note this very blog somehow got a shout-out as an exhibit. Because, of course, we have to make everything about us.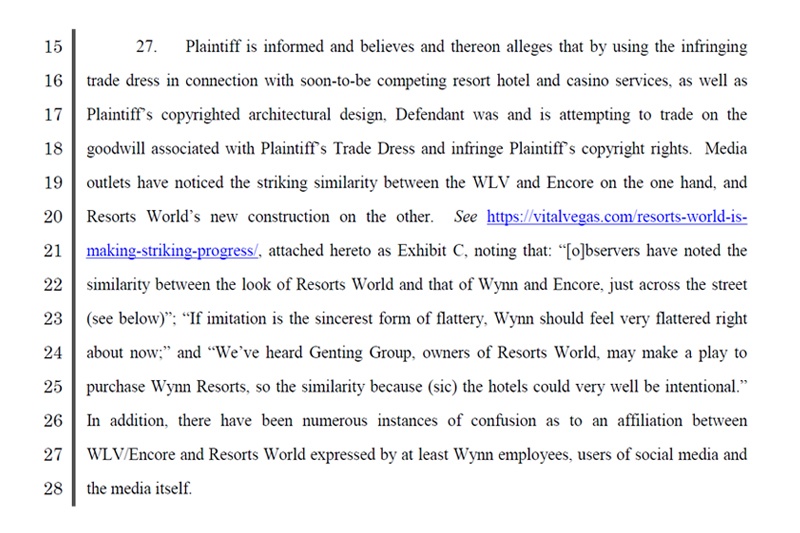 Here's our article referenced in the lawsuit. You'd be surprised how little traffic a site gets from a link in a lawsuit. Just saying. And if you can't get enough of us, check out this news segment on Channel 8 in Las Vegas.
So, this has all the makings of a good, old-fashioned Las Vegas feud.
Which is odd, because we'd heard from Wynn Las Vegas employees the similarities between the buildings has been the source of chatter inside Wynn for some time, and company executives appeared to be taking it in stride.
At an employee town hall in mid-November, Wynn leadership was asked about the Resorts World design, and it was shared top executives of Wynn and Resorts World are fairly cozy. Wynn Resorts leadership revealed, reportedly in a light-hearted way, the fact Resorts World executives were open about "copying" the design of Wynn Las Vegas because they admire it.
As it turns out, they may have admired it a bit too much.
While Resorts World is only partially complete, from what we've seen over the construction wall, millions of dollars in glass has already been purchased and delivered to the site.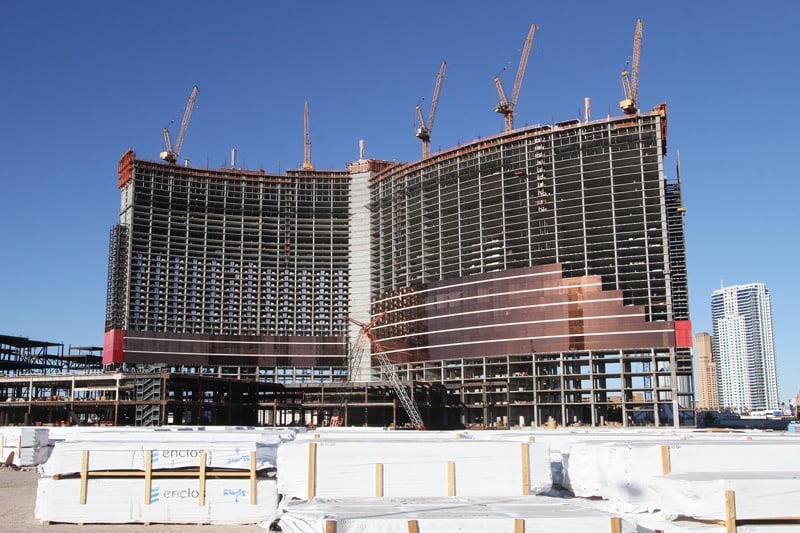 If Wynn Resorts prevails, changing course at Resorts World would be massively expensive. And should they be forced to send back all that window glass, just imagine the restocking charges.
Fun fact: The window manufacturer shown on the product at Resorts World is Enclos, the same company that made the windows for Wynn and Encore. Check it out.
The Wynn Resorts lawsuit is anything but a slam dunk, however.
We're no lawyer, but if we were fighting this lawsuit, the first thing we'd do is share the most recent rendering of Resorts World (see below).
The finished product looks less like Wynn and Encore, making Wynn's lawsuit a bit more wobbly. Which may not be the exact legal term, but you get our drift.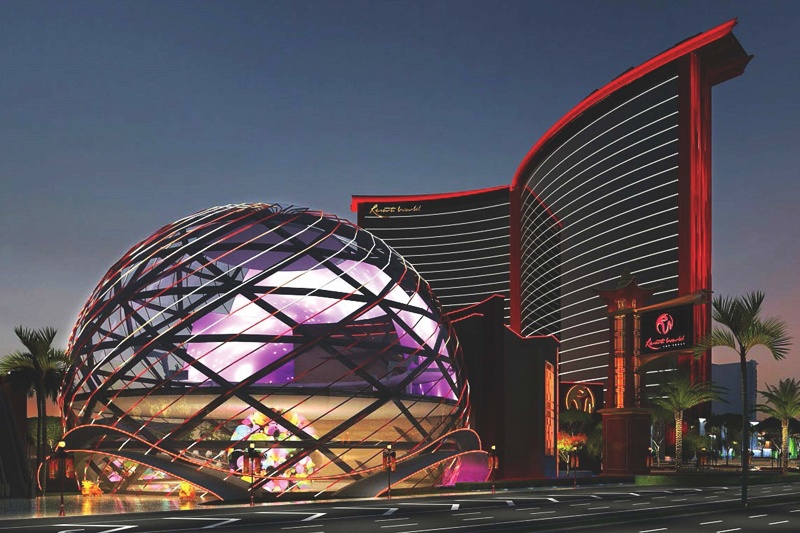 It's worth noting Resorts World has changed quite a bit since its early renderings.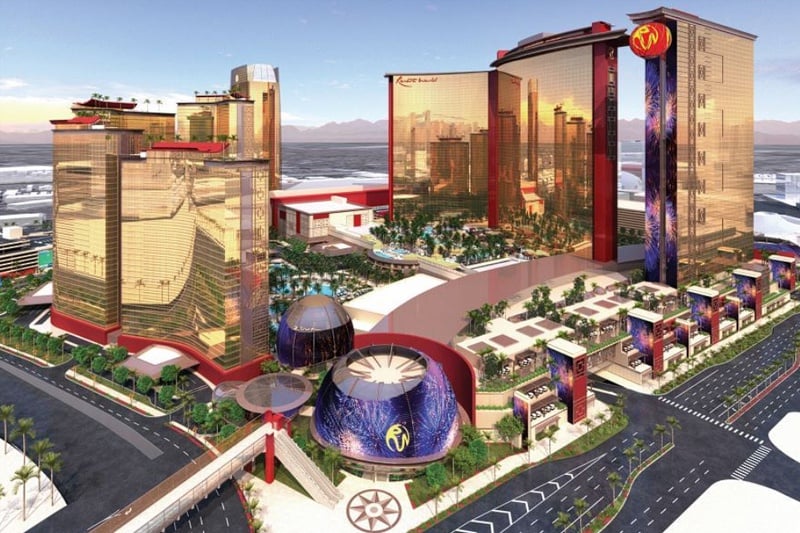 We're thinking Wynn's window manufacturing company had a clearance sale, and Resorts World saw a bargain it just couldn't resist.
It's unknown how the Wynn Resorts infringement lawsuit will affect Resort World's opening date. Resorts World has already had numerous delays.
The LVCVA says Resorts World is unlikely to open until 2021, even without its legal woes.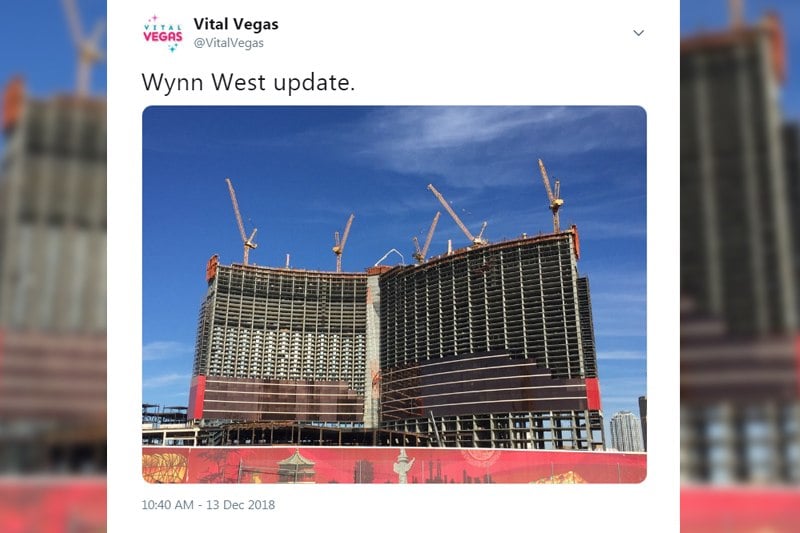 While we enjoy the occasional casino one-upmanship, we also tend to like when neighbors play nicely together.
Let's hope Wynn Las Vegas and Resorts World can resolve the lookalike issue amicably and move forward with some friendly competition and the mutual goal of lifting all the boats on the north end of The Strip, already.
Update (1/28/19): The lawsuit between Wynn Resorts and Resorts World has been resolved in the most boring way possible. Ultimately, the suit was a shot across the bow to ensure Resorts World's design veered sufficiently from the Wynn/Encore look. Here's the joint statement about the settlement.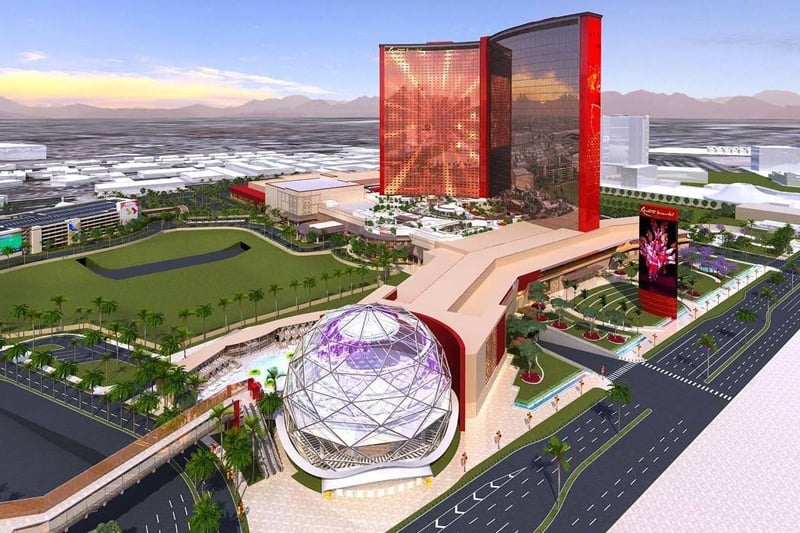 Want to explore more stories? Read about US gambling here:
You can also learn about online gambling in Canada here: