Hard Rock Las Vegas to Close Four Months During Transition to Virgin Hotel
As we were the first to report via the Twitters, Hard Rock Hotel & Casino will close entirely for four months next year as it transitions to Virgin Hotel Las Vegas.
Specifics of the hotel's rebrand were shared with hundreds of employees on Dec. 19, 2018.
Hard Rock's overhaul will start around Labor Day of 2019 and will last a total of eight months. The full closure will happen during the last four months of that renovation window.
(Updated 3/21/19): To make it easier for the search engines: Hard Rock Las Vegas resort will close Feb. 3, 2020 and will remain closed through Nov. 2020.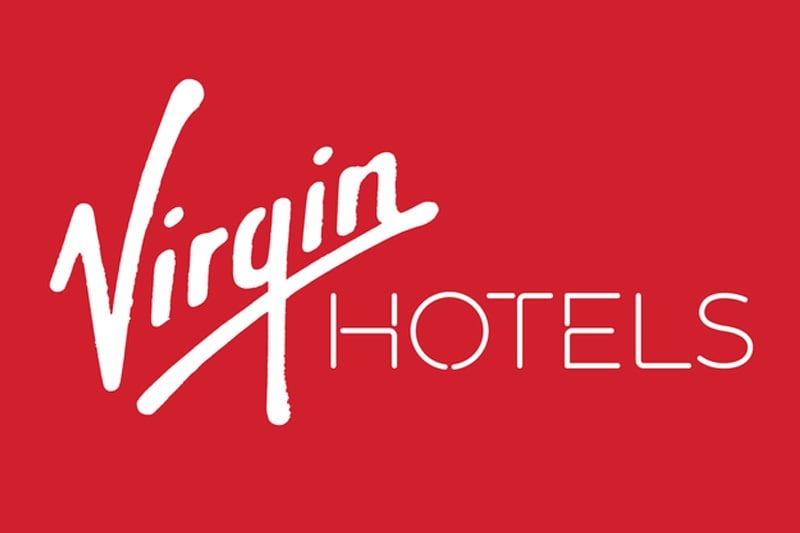 The hotel's new owners say every part of the resort will be touched by the renovation and rebrand.
The upgrades will include: newly-designed Virgin rooms, new bars and restaurants, a redesigned pool deck, a new hotel exterior and landscaping, an expanded and redesigned casino floor, upgraded and expanded event space and new security systems.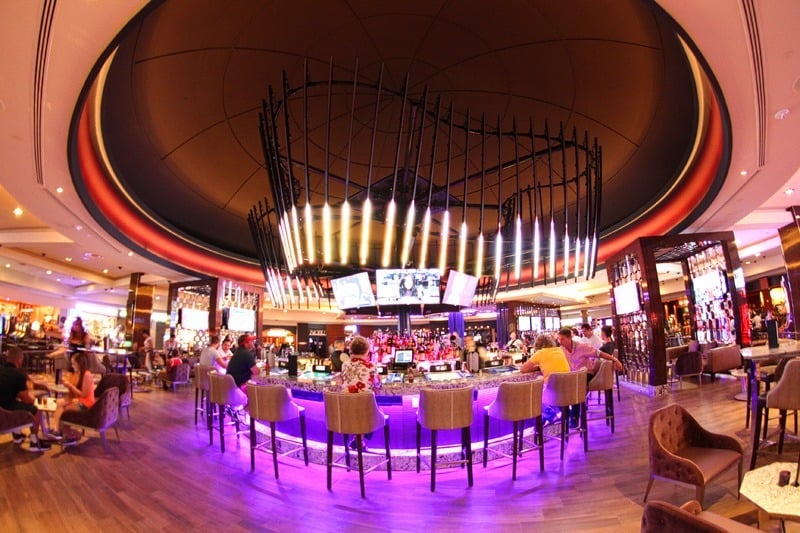 Virgin Hotel will have a sports book, described as "a food and beverage sports viewing environment with app-generated gaming." It's unknown who will operate the sports book, or if it will continue to be "powered by CG Technology."
Owners also mentioned the Virgin rebrand will bring with it "powerful loyalty programs," including hotel, gaming and event customer databases.
The importance of this element of the evolution of the hotel and casino can't be overstated, as it shows the new owners understand it takes more than resort improvements to succeed, especially in a challenging location.
It sounds like the Hard Rock's ownership is addressing another key component needed for future success: Union negotiations.
Back in Sep. 2018, the Hard Rock's new owners took the fairly uncommon step of signing a "card check neutrality agreement," a contract between unions and an employer where the owner agrees to support the union's attempt to organize workers. Hard Rock employees voted to unionize, and negotiations are currently underway.
The resulting union contracts are expected to take effect in early 2019. Read more.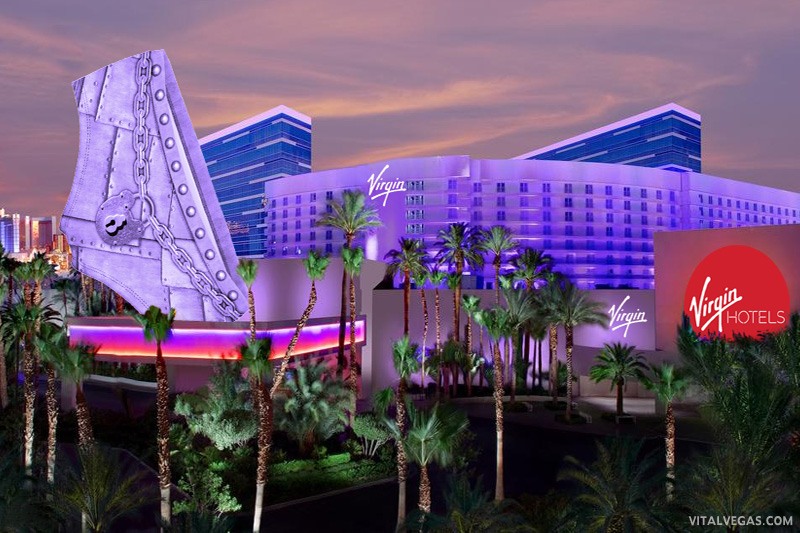 The renovation will also include a modernization of The Joint, the hotel's entertainment venue.
Owners mentioned to employees plans for a "huge act" to perform at The Joint in June, a symbolic send-off to Hard Rock and a nod to the metamorphosis to come.
The act has not been named, but an announcement is expected around the time of the Super Bowl (early February).
Hotel ownership has said it has gone to great lengths to assist employees with the disruption caused by the renovation and temporary closure. There will be incentives for staff members to stick around until the hotel shutdown, and those wishing to return following the rebrand won't have to apply again.
Estimates of the investment in Hard Rock's rebrand to Virgin range from $50 million to "hundreds of millions."
While the Hard Rock's new owners—including Juniper Capital Partners, Bosworth Hospitality Partners, J.C. Hospitality, Dream Alternatives and bajillionaire Richard Branson—haven't shared many details of what's in store for Virgin Hotel Las Vegas, the brand has been described as "disruptive."
Here's a snappy video that highlights some of the things Virgin considers brilliant and "unbrilliant."
They had us at "beds that do tricks."
While we're in the vicinity, there was some recent news about Pink Taco (which currently resides in Hard Rock) and the aforementioned J.C. Hospitality which we didn't understand, but maybe you will.
Because we have to make everything about us, here's us talking about plans for the Hard Rock on Channel 8.
We look forward to watching what Virgin Hotel Las Vegas has in store. As you might suspect, we're a big fan of disruptions.