Resorts World is Making Striking Progress
After seemingly endless delays, construction at Resorts World is picking up steam.
Not only are windows being installed, but sources familiar with the project report the main hotel tower at Resorts World is growing by about a floor per week.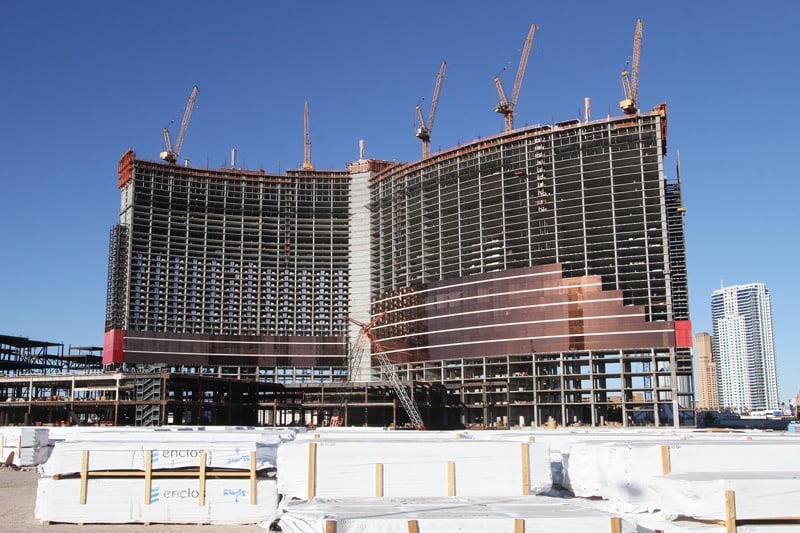 As a basis of comparison, here's a look at Resorts World in March 2018.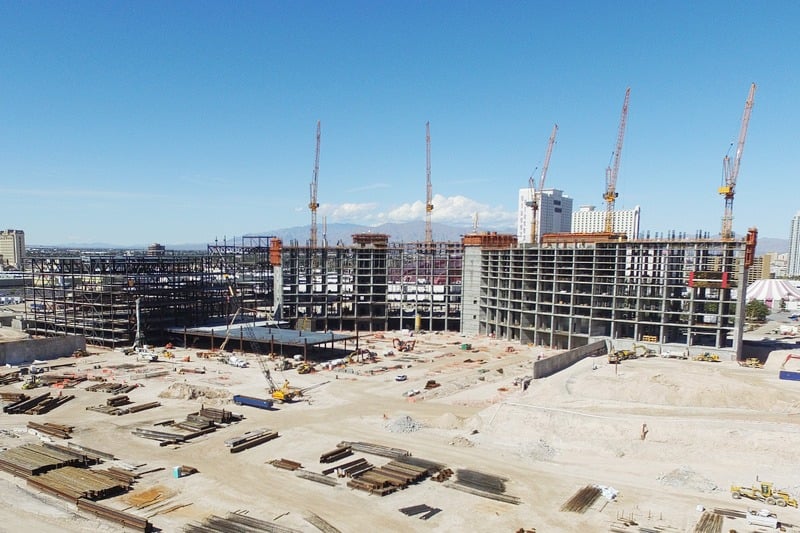 Here's a closer look at the windows being installed at Resorts World. Break out the squeegees!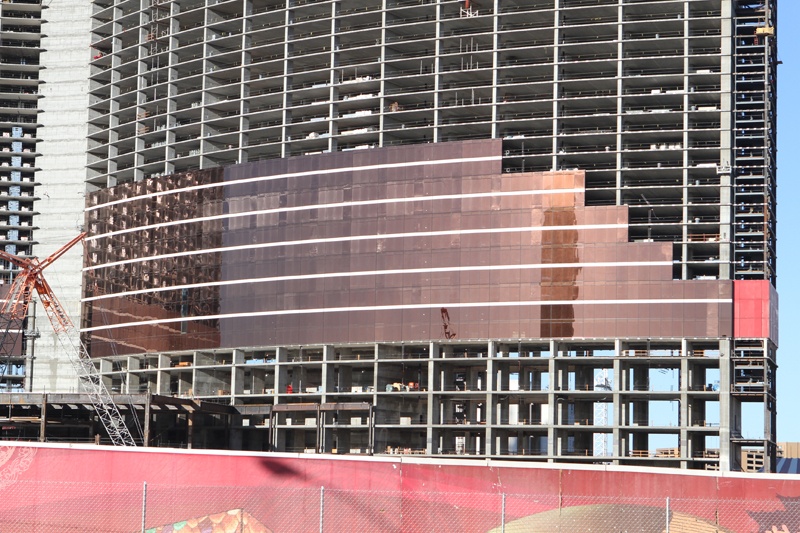 Observers have noted the similarity between the look of Resorts World and that of Wynn and Encore, just across the street (see below).
We've heard Genting Group, owners of Resorts World, may make a play to purchase Wynn Resorts, so the similarity between the hotels could very well be intentional. Read more reckless rumors.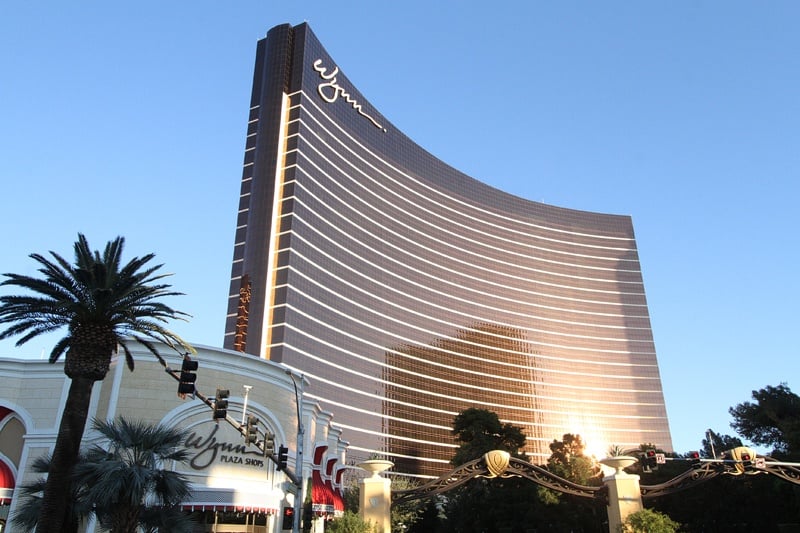 We went around to the back of Resorts World for a rare look at the side of the hotel tower facing Circus Circus. Windows are also being installed on that side.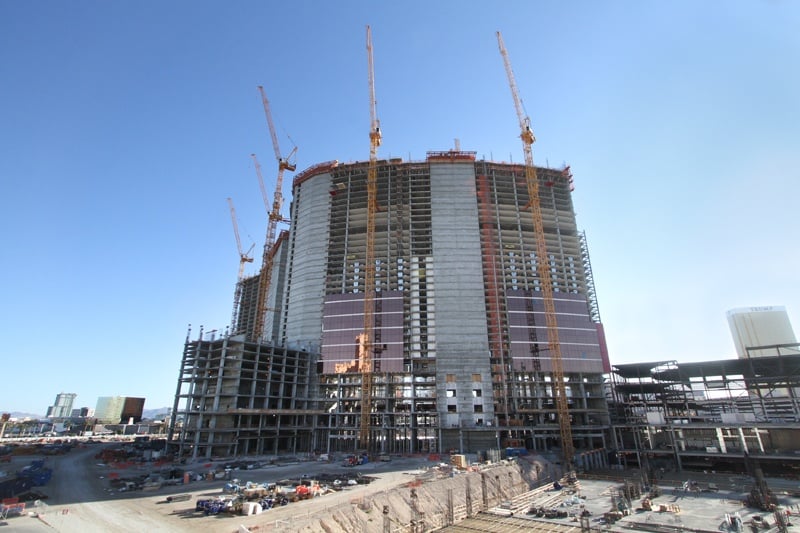 Construction at Resorts World is no longer a laughing matter, as the hotel looms large at about 35 floors.
It's hard to imagine, but the plan is for the tower to have 60.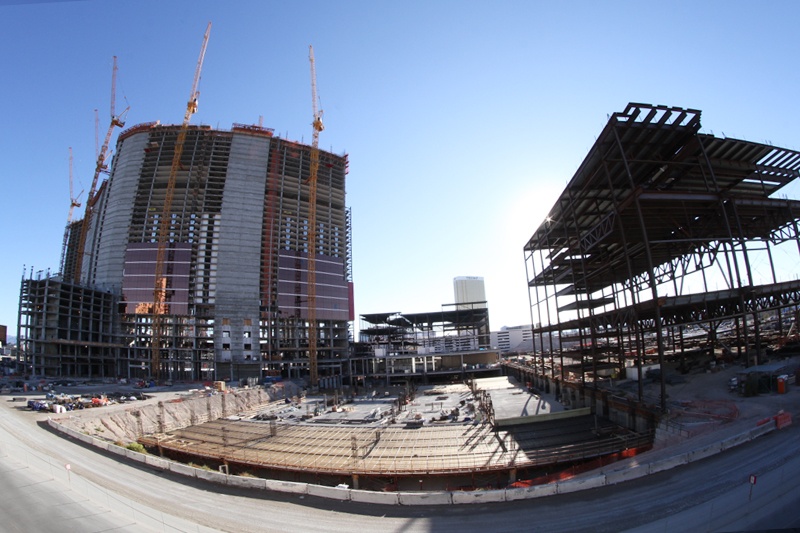 In case you're unfamiliar with Resorts World, it sits on the former Echelon Place site. Which, we're assuming, helps you not at all. Resorts World is between Circus Circus and the site planned for the Alon resort. Also not helpful, we get it.
If you're a shopper, it's just north of Fashion Show mall.
If you like Mexican food, it's across the street from Tacos El Gordo.
If you're sentimental, Resorts World is across the street from the former Riviera casino. It's also the site of the former, legendary Stardust.
If you're into antipodes, it's roughly on the opposite side of the Earth as Madagascar.
If you're an optimist, it's just south and across the street from the future Drew hotel.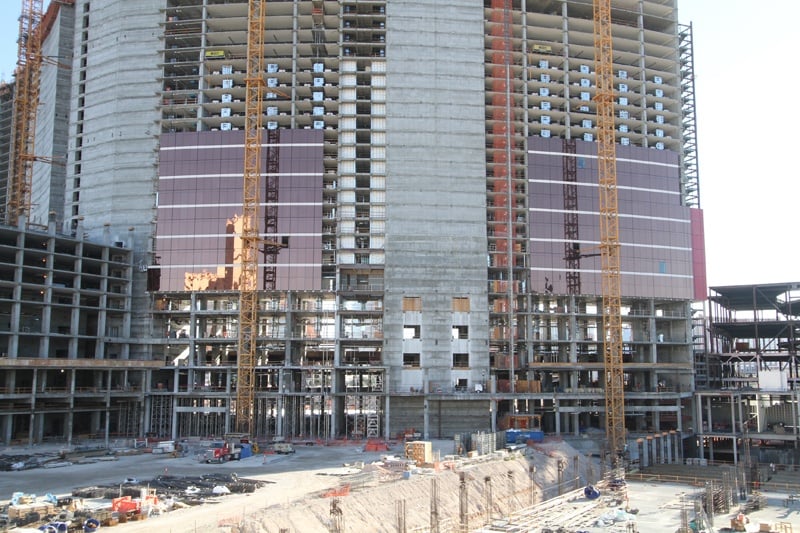 Resorts World is slated to open in 2020, and the odds of that happening seem to improve with each new floor and window.
Given our saucepan joke, we assume we're not invited.
(Update 12/14/18): It seems the folks at Wynn Resorts are no longer amused by how similar Resorts World and Wynn/Encore look. They filed suit against Resorts World, and it's possible we were referenced in the lawsuit.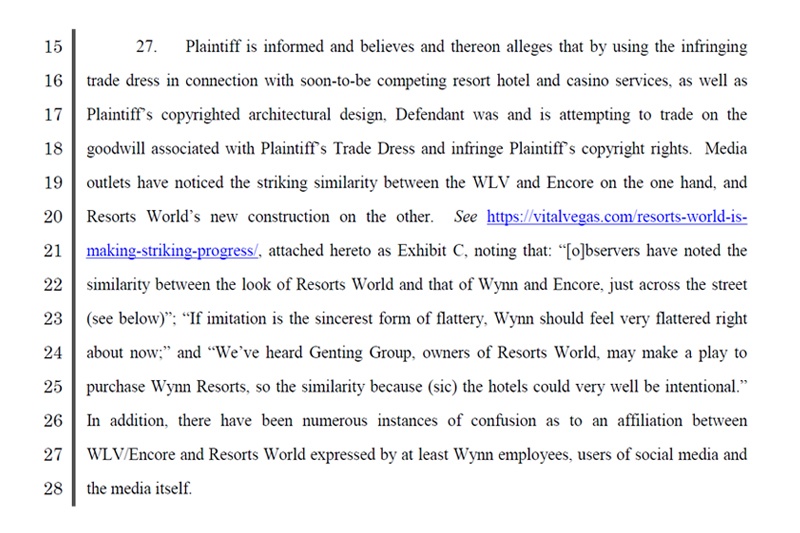 Now, we're definitely not invited to the grand opening of Resorts World.