Wild Wild West Casino To Be Closed and Demolished
Station Casinos says it will close its small, off-Strip casino, Wild Wild West Gambling Hall and Hotel.
The name makes it sound fancier than it really is.
Station plans to demolish Wild Wild West, and will redevelop the site, specifics unknown.
Wild Wild West casino closes on Wednesday, Sep. 7, 2022.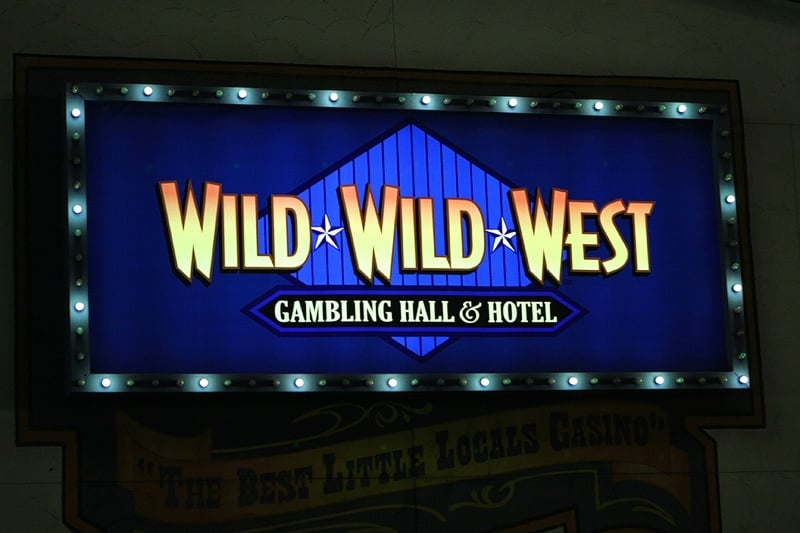 Rumors about the Wild Wild West site have come and gone over the years. At one point, we heard a deal to sell the site was near completion, but that never came to pass.
While the Wild Wild West is about 20 acres, Station Casinos has amassed about 100 acres of land in the vicinity.
Here's a quick walkthrough of Wild Wild West.
At one time, it's rumored the Wild Wild West and surrounding land would be the site of Raiders stadium. Nope.
In 2008, Station floated the idea of a Viva resort, and even released a rendering for the project. The Viva concept was to have involved three hotels (with 10,000 rooms) and three casinos, at a cost of $10 billion.
We suspect the scope of the project has changed a smidge.
This is what was going to be on the Wild Wild West site, prior to reality check. pic.twitter.com/3qL6ygGPy2

— Vital Vegas (@VitalVegas) February 28, 2020
Viva was wildly ambitious, and would've been larger than CityCenter.
We stopped visiting after Wild Wild West got rid of its table games. There just wasn't enough demand to sustain the labor costs.
Nobody's talking about Wild Wild West. Told tables games are out. Some great times at those tables.

— Vital Vegas (@VitalVegas) December 9, 2020
Wild Wild West was a popular spot for truckers and bright-eyed entrepreneurs.
Wild Wild West rumored to be hotspot for prostitution activity. Many girls live in apartments nearby and truckers are frequent customers.

— Vital Vegas (@VitalVegas) October 19, 2017
Station is trimming the fat, and recently announced the permanent closure of three of its casinos: Texas Station, Fiesta Rancho and Fiesta Henderson. The casinos weren't pulling their weight, and will be demolished to avoid a competing operator from taking them over.
Station Casinos says Wild Wild West employees (there aren't many, it's a tiny place) will be offered employment at other Station casinos.
Here's the memo sent to employees.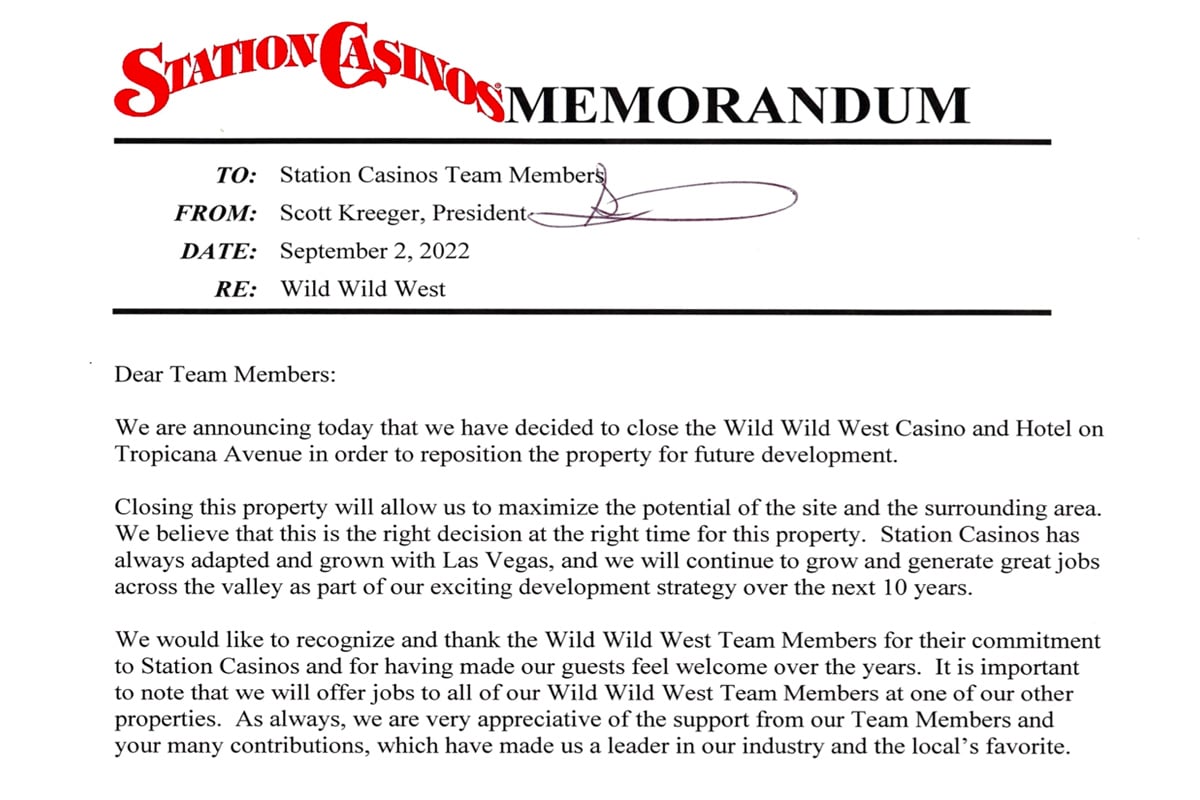 You probably never visited Wild Wild West Gambling Hall and Hotel, but we have many fond memories there. It was a little rough around the edges, but the list of gritty, grinder-friendly Las Vegas casinos is getting shorter.
A little-known fact: Wild Wild West was a part of movie history! That's where Jade (played by Heather Graham) lived in "The Hangover." A segment of the film was filmed in room 825.
We hope Station Casinos, part of Red Rock Resorts, will swing for the fences with whatever comes next on the Wild Wild West site.
Want to explore more stories? Read about US gambling here:
You can also learn about online gambling in Canada here: