Tom's Urban at New York-New York to Get Rebrand
A popular Strip bar and restaurant, Tom's Urban, is slated for a rebrand.
We'd love to tell you what the restaurant is set to become, but making you wait until the next paragraph will help address your need for immediate gratification. Patience strengthens character!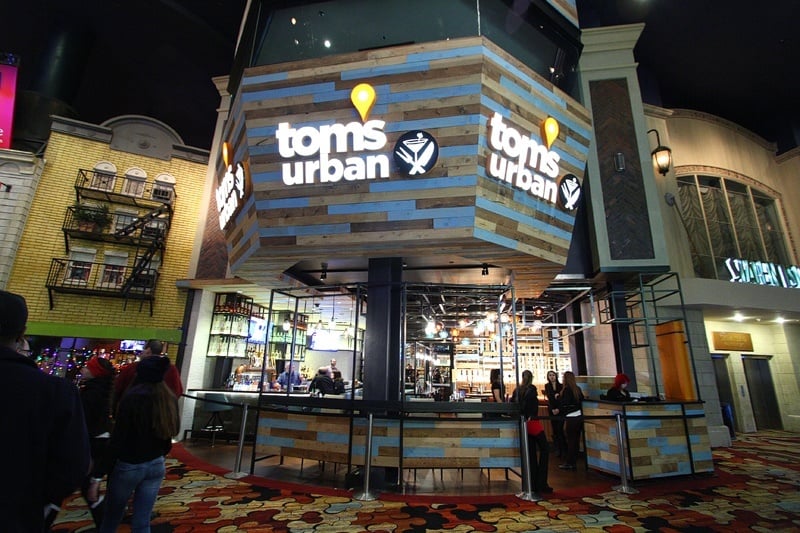 It's worth noting, this paragraph is helping you come to terms with the fact you're a little gullible. Don't believe everything you read. Except this next part.
While it hasn't been announced yet, Tom's Urban at New York-New will be transformed into Tom's Watch Bar.
See? Wasn't it worth the wait?
We like Tom's Urban, but it appears it's time for a refresh.
Tom's Urban opened at New York-New York on Dec. 30, 2014, yet another reminder we have been doing this blog a long time.
The restaurant cost $5.8 million to build. We're guessing it'll be $2.135 million for the rebrand, mostly because nobody's still reading our story at this point, so who cares what the number is?
The rebrand to Tom's Watch Bar will presumably involve a transition into being a fully sports-themed venue, with a lot more TVs, which is currently the law in Las Vegas. Whatever it is, it needs more TVs.
A representative of the restaurant said no firm timeline has been set for the rebrand, but the venue will close for about a week.
The temporary closure is looking like it will happen in Dec. 2022. Which makes sense, as that's one of the slowest times of the year in Las Vegas, so there's as little disruption as possible for guests.
Fun fact: The guy behind Tom's Urban, Tom Ryan, is also the founder of Smashburger, a restaurant chain popular with the cast of "Jersey Shore."
No further details about the rebrand are available, and some employees aren't even aware it's happening.
That's how we roll.
Anyway, it's not surprising Tom's Urban is jumping on the sports venue bandwagon.
From what we recall, New York-New York's sportsbook is right outside Tom's Urban. We're curious if this move telegraphs a revamp of the sportsbook, too. It's always seemed an odd one.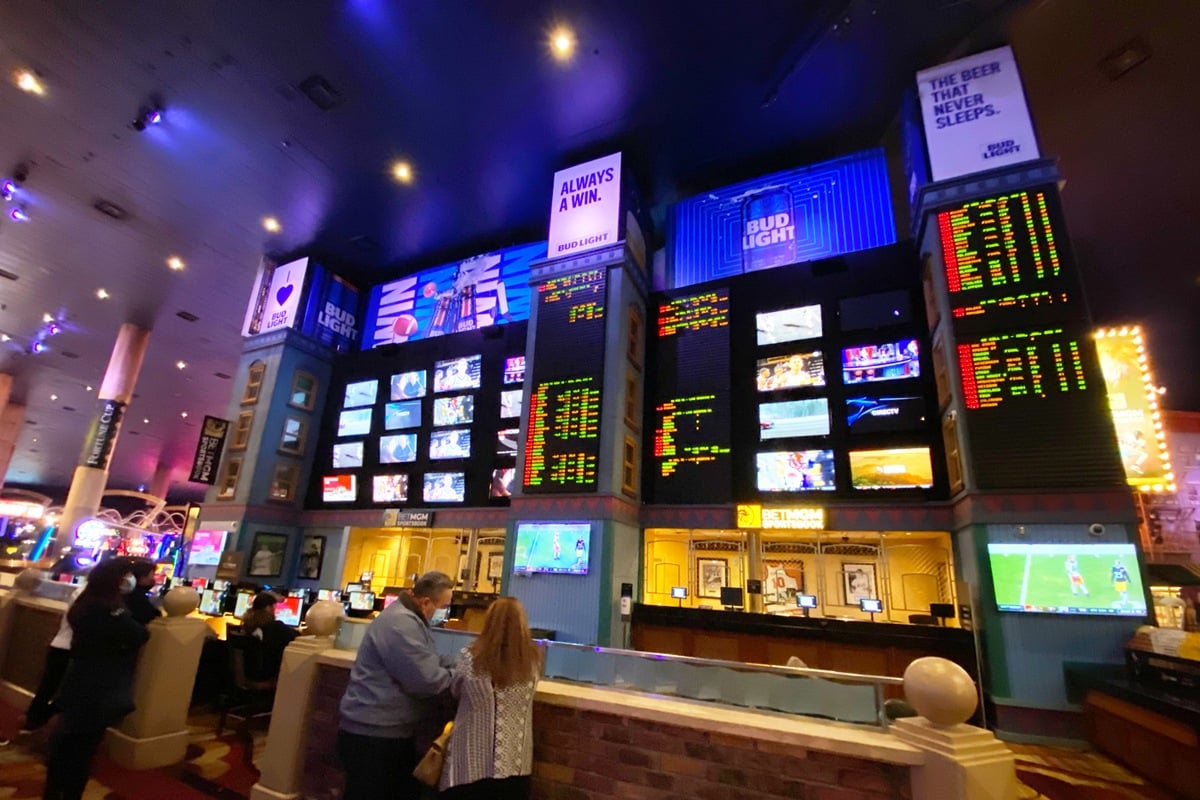 When we hear more, you'll hear more about the Tom's Urban rebrand.
There are tons of sports-centric offerings that have recently debuted (Walk-On's Sports Bistreaux at Harrah's, for example) or are in the works, such as Emmitt's, from former pro footballs star Emmitt Smith, at Fashion Show Mall.
Flanker Kitchen + Sports Bar is set to open at Mandalay Bay in 2023.
There are many others, but we honestly don't care. It's too much sports. It was a novelty when Las Vegas had its pro hockey team, but now it's the Raiders, Formula One, an WNBA team, a soccer team, minor league baseball, professional indoor football, a National Lacrosse League team and far too many others to possibly remember.
There's a golf driving range opening at The Strat, and we already had Top Golf.
There's even a dart bar opening at Grand Canal Shoppes, too. And darts aren't even really a sport. Just like golf isn't a sport. Darts and golf are more like poker, which is not a sport. Competitive eating, also not a sport.
Still, lots of sports-friendly and sports-themed venues are popping up across Las Vegas, despite our best efforts to whine them out of existence.
In contrast, how many Las Vegas strip clubs, something people actually care about, are being developed right now?
Exactly! Vegas isn't a sports town. It's a strip club town. It's a gambling and drinking town. Yes, people drink and gamble on sports, but that really doesn't support our argument, so just nevermind.
Tom's Watch Bar will be great. More soon.
Update (9/3/22): It seems Tom's Urban is already rebranding online. Check out the official Web page.