Some Vegas Casinos Are Quietly Eliminating $1 Roulette Chips
It seems like everyone has a gripe about casinos lately, and many are valid given recent increases in prices, fees and changes to games that give the house an even bigger advantage.
Recently, MGM Resorts, one of the biggest casino companies in the world, tweaked the roulette policies at some of its Las Vegas casinos. In these Strip casinos, players can no longer buy in for $1 roulette chips, the minimum is $2.
Double up to catch up, as they say.

This is the chip denomination, not the table minimum. Two different things. Most roulette table minimums (the minimum total bet on "inside" or "outside" bets) are $10-25. A few high limit rooms have $100-200 per spin minimums (for single zero roulette, the sweetest kind of roulette).
Some inside baseball: Roulette chips, unlike other chips in a casino, don't have any intrinsic value. The player decides what denomination the chips will represent, and the chips have to be exchanged at the end of the roulette session for regular casino chips to get money at the cashier's cage. A common newbie mistake is taking roulette chips away from the table to cash them in (usually before a dealer can tell them the lowdown). The cage can't accept the chips because they don't know what the value is.
So, when you buy in at a roulette table, you may be informed you can't get chips at the $1 denom anymore.
It's not news table minimums have been creeping up at Las Vegas casinos.
Nevada casinos have enjoyed a stunning 26-month run of billion-dollar-plus gambling revenue.
This post-pandemic hot streak has not exactly inspired casinos to give players better games or more perks.
But while much of the attention of gamblers has been on slot holds and table minimums, MGM Resorts was quietly testing the idea of raising the minimum chip value from $1 to $2.
We're pretty sure the policy was put in place at Mandalay Bay first, but it's expanding to other casinos in the MGM Resorts family. We went to see "Mad Apple" at New York-New York and were told roulette players can no longer use $1 chips. We've also been told Park MGM is giving the $2 chip policy a try.
As with so many things in casinos, if operators don't see pushback, they tend to roll out such changes companywide. Chatter in the industry is MGM Resorts hasn't seen much pushback.
That's probably because recreational gamblers tend not to care too much about such adjustments to games. For example, triple zero roulette is common everywhere in Las Vegas. Often double zero tables and triple zero tables are side-by-side, with the triple zero game (about two percent worse than double zero for players, 5.3% vs. 7.7%) full and double zero tables empty. The lure? Triple zero tables often have lower minimums than double zero.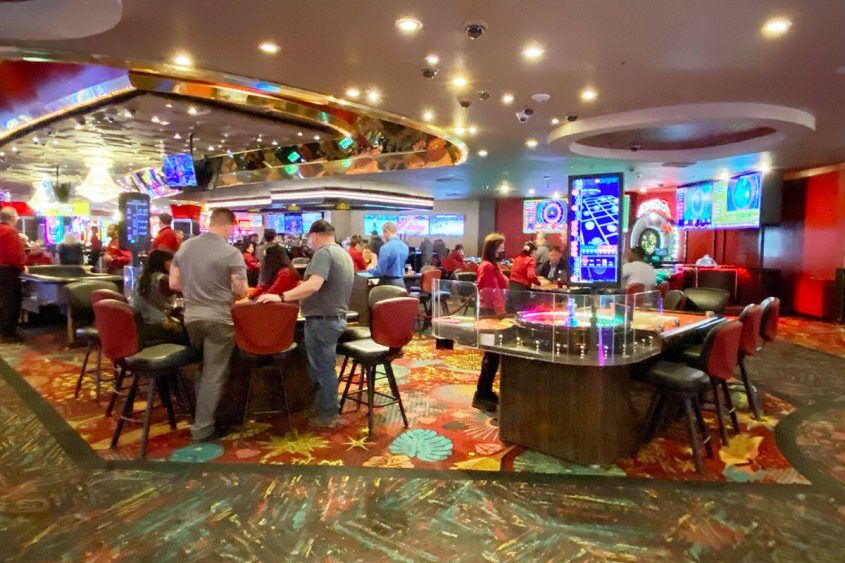 Las Vegas visitors are here to have fun, not hunt for better pay tables or game rules. We're with them. We play where it's convenient (for many visitors, it's the casino in the hotel where they're staying) and where we're having the most fun.
Still, we can't let the looming demise of $1 roulette chips pass without noting this unfortunate trend.
No individual change to a game is going to ruin Las Vegas or cause players to go elsewhere, but the issue for several years has been how the perception of Las Vegas is evolving due to a growing number of these irksome policies sacrificing long-term goodwill for short-term profit. Once, value was king. Now, you have to seek it out.
The list of gripes from visitors has gotten longer. The turning point was probably paid parking (a trend that MGM Resorts gets the blame for starting), but games continue to evolve and rarely to the benefit of players.
Ask a blackjack player about 6-to-5 versus 3-to-2 blackjack.
On the bright side, the $2 minimum roulette chip rule hasn't spread too far. Caesars Entertainment, the other biggest casino company in Las Vegas, still lets players use $1 chips. But if Caesars sees an opportunity to increase revenue, it could follow suit, as long as it doesn't drive away players.
In more "good news," moving from a $1 chip to a $2 chip doesn't change the odds of the game. Over an infinite number of spins, the house edge will catch up with you twice as fast, though.
If you have OCD like we do, $2 chips make the pay-out on a straight-up number even. It's $70. We love round numbers!
Yes, that's reaching for some good news, but we can put a happy face on just about anything, because we aren't going to let bad news interfere with our enjoyment of gambling.
A glass-half-full person would say a player can lose twice as fast with a $2 chip, but we prefer to focus on the fact one can win twice as fast.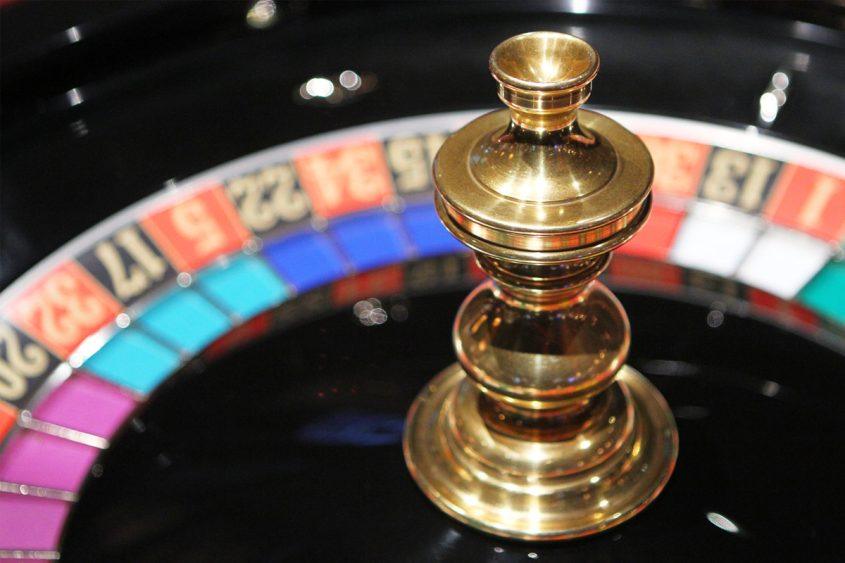 Most recreational roulette players aren't going to play for hours on end, so an extra zero on the table, or a bumped up chip value, aren't going to make much difference. Mojo is more important than math.
Oh, and it should be mentioned, there are no professional roulette players. Anyone who says different is lying. It's one of the worst games in a casino. The only people who make a long-term profit at roulette are those who bet a lot all at once, win a lot all at once and immediately leave the building.
That said, the end of $1 roulette chips is a little sad for those who like to slow their roll and enjoy the casino experience and comped drinks over a longer period of time.
Downtown and off-Strip casinos are unlikely to follow the $2 chip trend anytime soon, there would be a riot.
This is one to watch, and on a related note, expect to see more electronic versions of your favorite games. The labor costs are lower and the profit margins are higher.
For now, margins are everything. It shows.
Casinos have said out loud it's not about attracting the most customers, it's about attracting the most valuable customers. You know, Capitalism.
Another twist? There are companies that help casinos track the players who gamble the worst (those better for the bottom line). We are not making this up.
The billion-dollar winning streak can't last forever, though.
Las Vegas casinos need to remember the customer relationships they sour now might not be recoverable, especially with the proliferation of legal gambling across the country.
Want to explore more stories? Read about US gambling here:
You can also learn about online gambling in Canada here: