USA Today Launches New "Experience Las Vegas" App
USA Today has entered the increasingly-crowded realm of Las Vegas apps with its free Experience Las Vegas app.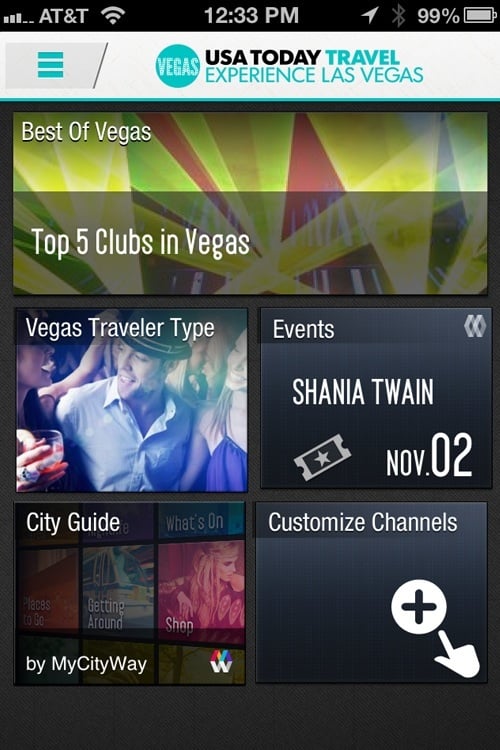 The app prompts users to categorize their "Vegas Traveler Type," breaking down visitors into groups like "Partier," "Shopping Diva," "Foodie," "Newbie" and "Wallet Watcher," presumably in the service of creating a "custom experience."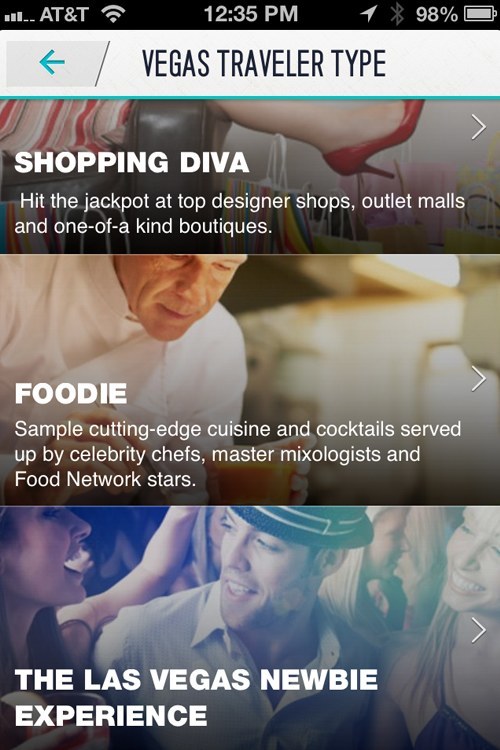 Throughout the app, as you're exploring attractions or shows, there's an "Add to My Experience" button. Those elements of your trip are stored on the My Experiences page, making it easy to review or update your list.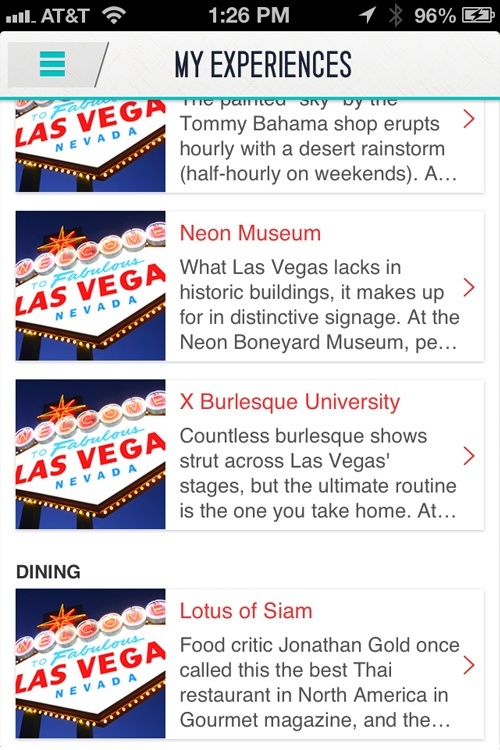 The app is pretty intuitive, but the information isn't particularly up-to-date (strange, given the app is new). For example, the now-closed Goretorium and Chuck Jones Experience are still listed.
There's no telling when the app might be updated, so don't rely on it exclusively for your Las Vegas information, obviously. (Note: The stand-out Vegas Mate app has seamless updates on a frequent basis.)
Some categories aren't populated with information at all, like the Comedy Clubs section. Note: Las Vegas has a few places to find comedy, so don't panic.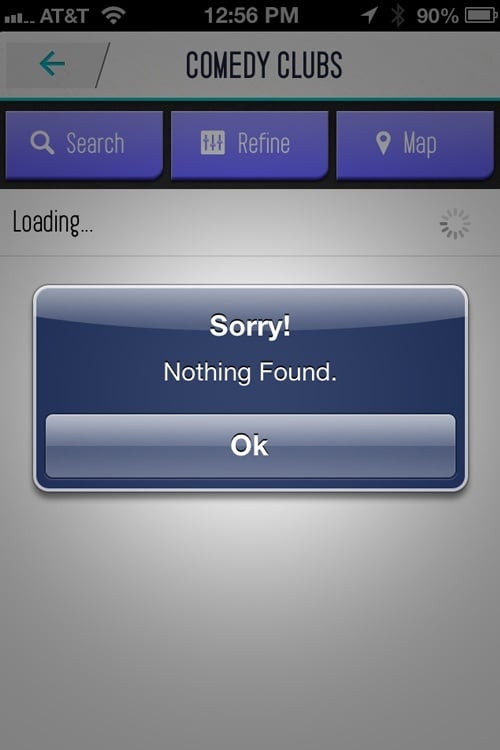 There's a robust "Best of Vegas" section, highlighted on the app's home screen. USA Today dips into its deep well of interesting content to be featured here.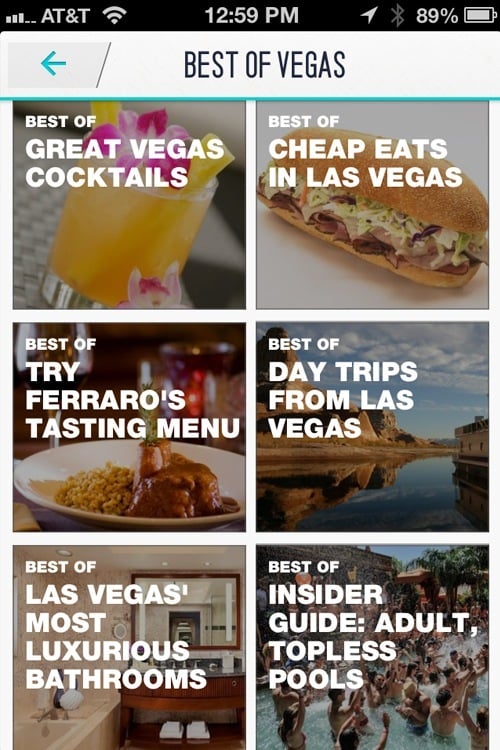 An Events section has a fairly thorough list of shows, and let's you purchase tickets through a USA Today partner, SeatGeek. An interactive seating chart helps price tickets for specific sections in a venue, a handy feature.
The app also provides a "Save to Calendar" option that shoots information to your smartphone's calendar.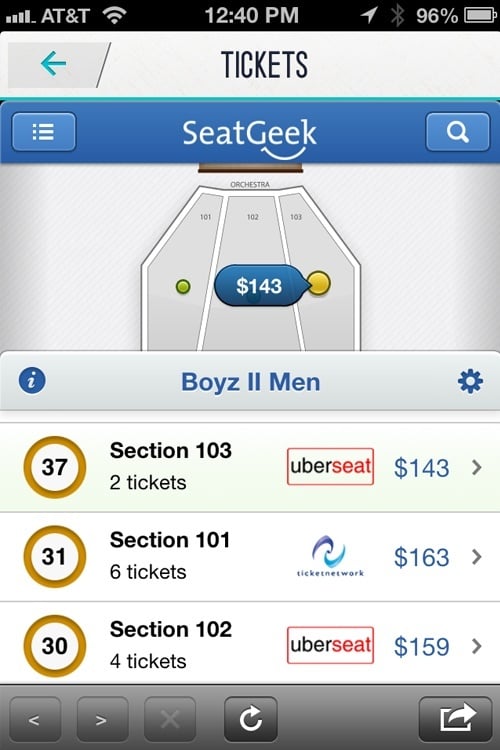 A City Guide section breaks down Sin City into digestible portions, like Dining, Nightlife, What's On, Places to Go, Getting Around, Shop, Rejuvenate, Need and Travel.
Most of the categories are straightforward, with "Need" being a catch-all for finding locations with wi-fi, pharmacies, banks and recycle centers (for no particular reason we can think of).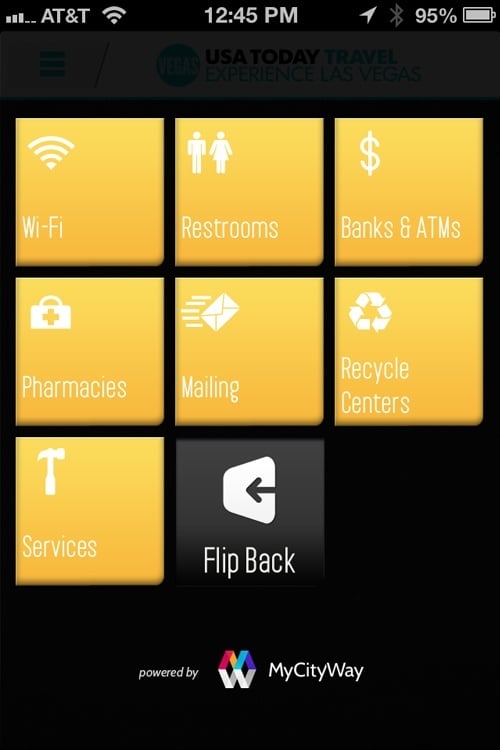 The Travel section has a Transit System map. Someone smarter than this Las Vegas blog could probably figure out how to use that.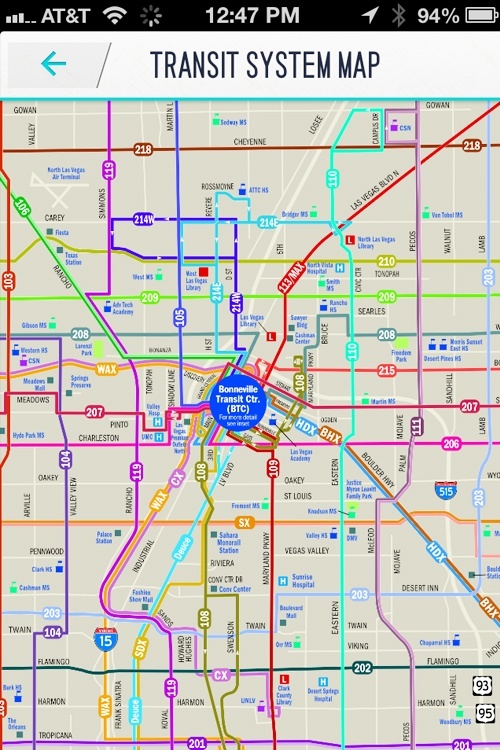 The app makes it easy to customize the app itself with a "Customize Channels" option. Using this function, you can swap out the app's main sections, adding alternative sections like "Trending Places," "Dining Recommendations," "Deals," "Weather" and others.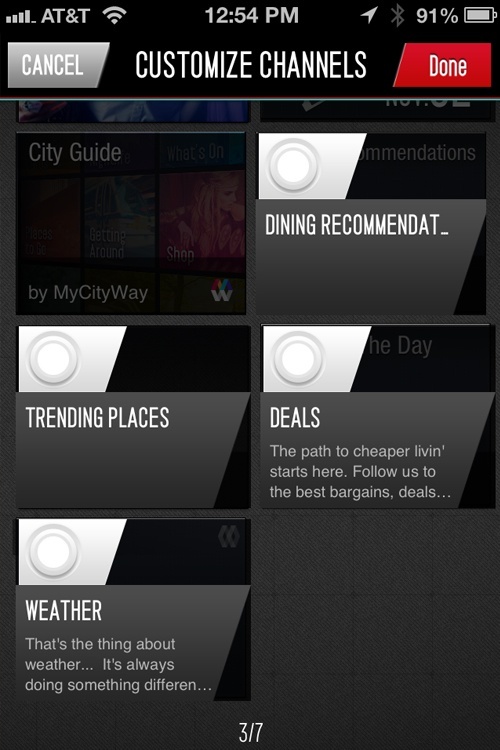 Overall, the Experience Las Vegas smartphone app is a fine addition to your Las Vegas toolbox. Did we mention how free it is?