Boyd Gaming Launches Stardust Social Casino App
The Stardust was a beloved Las Vegas casino, and fans looking for a fix can now download a free social app named after the iconic resort, Stardust Social Casino.
The Stardust app is free to play and available on iOS and Android mobile platforms.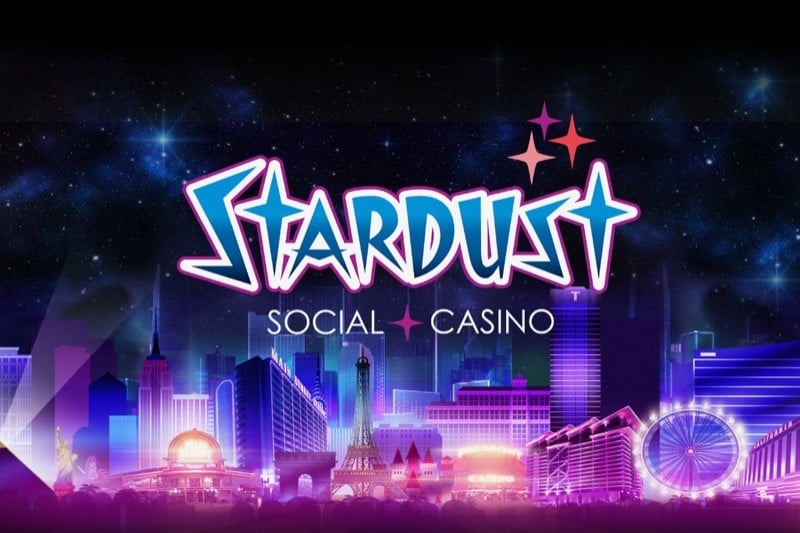 A casino app serves a number of purposes for a casino company. It gives casinos a platform to market to their customers, of course, but in the case of a social app, the hope is also to already be on player smartphones when social casinos can serve as real online casinos, with actual money involved.
Online casinos are already legal in a few states, including New Jersey, Pennsylvania, Delaware and West Virginia. Actually, it's not "including." That's it.
Online casinos aren't yet legal in Nevada. Thanks, Uncle Sheldon. (The casino mogul has lobbied relentlessly against legalizing any form of Internet gambling.)
Boyd Gaming has a number of brick-and-mortar casinos in Pennsylvania and other states, so the opportunity to make the Stardust app a new source of gambling revenue is not too far down the road.
The Stardust app takes care to note: "The games do not offer real money gambling or an opportunity to win real money or prizes. Practice or success at social casino gaming does not imply future success at real money gambling."
For now, anyway.

The resurfacing of the Stardust name is bittersweet, of course.
The Stardust opened on July 2, 1958 and was purchased by Boyd Gaming in 1985.
Stardust closed on November 1, 2006. It was imploded on March 13, 2007, to make way for a new Boyd Gaming project, Echelon Place.
Echelon Place was abandoned in 2008 due to the economic downturn, and is now the site of Resort World.
In hindsight, Stardust was closed and demolished for no good reason, but Vegas was built on short memories, so let's put all that behind us and Stardust again.
The Stardust Social Casino is touted as being a way for loyalty club members to get rewards and benefits at Boyd Gaming casinos across the country, along with the enjoyment of the games themselves.
While social games are free, they offer players ways to purchase credits. Those purchases will earn points and Tier Credits within the B Connected loyalty club program.
The app has a fair number of game options, many immediately recognizable to slot fans.

B Connected loyalty club members will want to log in with their member number right up front in case any of those promised perks come to pass. There's also the option to play as a "Guest."
Prior to entering the social casino proper, there's a spin to get credits, a clever incentive for players to use the app daily.
The gameplay is fairly straightforward, but here's a quick tutorial: 1) Push "Spin." 2) Repeat.
Please feel free to review our tutorial prior to downloading the app.

Each game has the option to see more information about paytables and game rules. From what we could see, the games are pretty true to the real world versions of the slots.
"Free social casino" may not precisely describe the Stardust app, or any social app, really. First, "social" games aren't social. It's you and your phone. Second, slots are just one part of a casino. Third, the games are only free if you play until you're out of credits and stop.
Social casino games make a surprisingly large amount of money from people buying virtual credits, despite the fact there's no monetary benefit of doing so. You can only get a virtual jackpot with virtual credits.
On the bright side, you don't have to pay taxes on a virtual handpay.
No, not everyone purchases virtual credits. They don't need to. If just one percent of customers purchase credits, it can generate a hefty amount of revenue. We've always said gambling is about the fun, not the winning and losing, and virtual credits keeps the fun flowing.

While the Stardust app is being touted as "new," there was actually another attempt to relaunch the Stardust brand online in the form of a Facebook app in 2013. (See photo, below.)
The Stardust Facebook app was available in the U.K., Canada and Australia, but a U.S. version failed to materialize, as far as we know.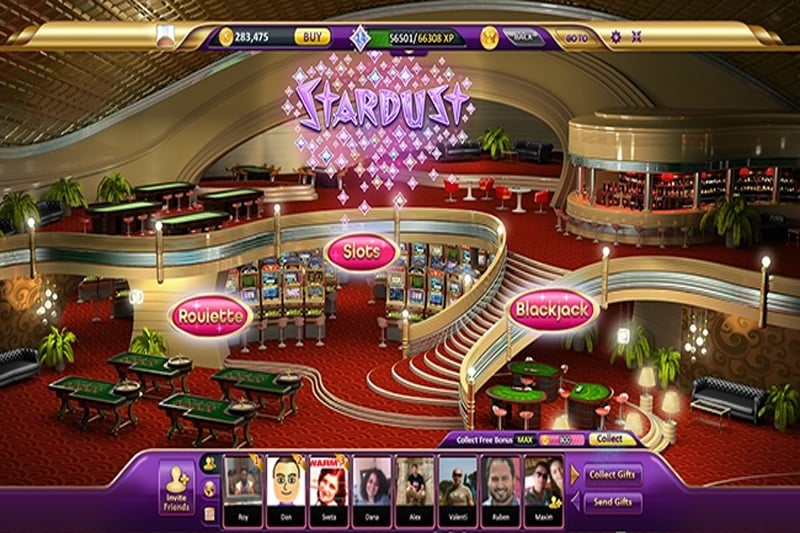 Check out Boyd Gaming's new Stardust Social Casino app and let us know what you think.
Social casino apps are a way to stay connected to Vegas and your favorite games, even when you can't be in Vegas.