Triple Zero Roulette Debuts at Planet Hollywood and New York-New York and Everything Is Ruined
Triple zero roulette has been introduced at two casinos in Las Vegas, Planet Hollywood and New York-New York.
Venetian got the first triple zero roulette table (two, actually) on The Strip back in Oct. 2016, and it seemed inevitable the much-reviled game would proliferate.
That it has.
Here's a look at the triple zero roulette table at Planet Hollywood.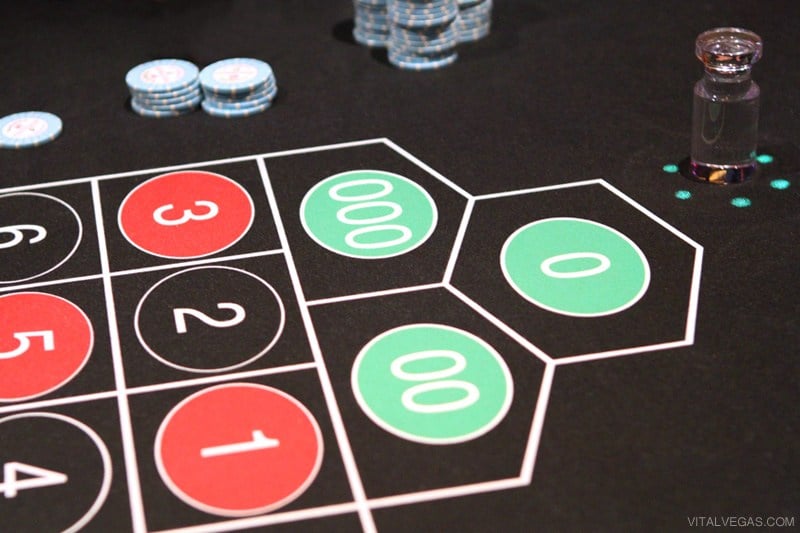 "What is triple zero roulette?" you ask.
Well, a typical roulette table in U.S. casinos has two zeros.
On a table with two zeros, the house edge is 5.26%. That's one of the highest house advantages in the casino.
On a triple zero roulette table, the house edge jumps up to 7.69%.
See, that's what makes a much-reviled game so reviled.
Given the odds are worse on a triple zero table, why would people play it? You ask great questions!
Typically, the minimum bet on a triple zero roulette table is lower than on a double zero table.
Yes, there are some single zero tables in Las Vegas casinos, but they tend to be reserved for big spenders. An exception is the single zero table at Cromwell. There's a premium to be paid for the better odds, of course. The minimum bet at Cromwell is $25.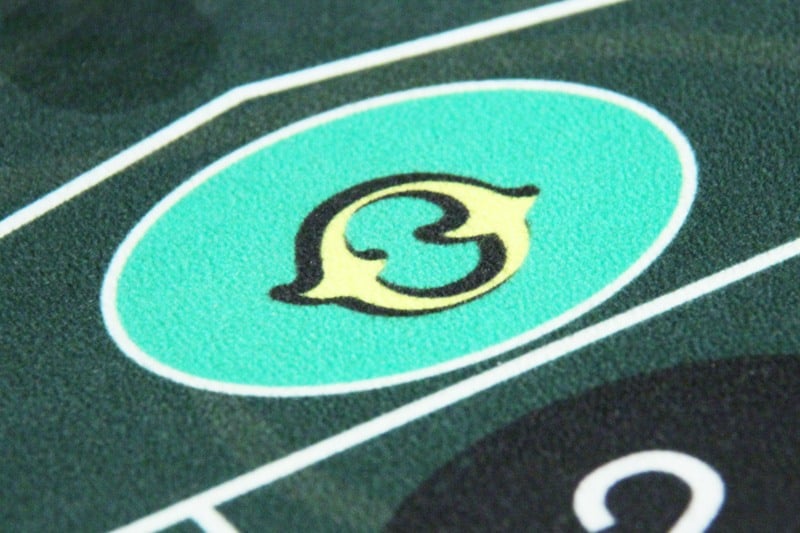 How did we know more triple zero games would make their way to Las Vegas casinos? Another excellent question!
We knew because players at Venetian's triple zero roulette table (see below) didn't care at all about the less favorable odds.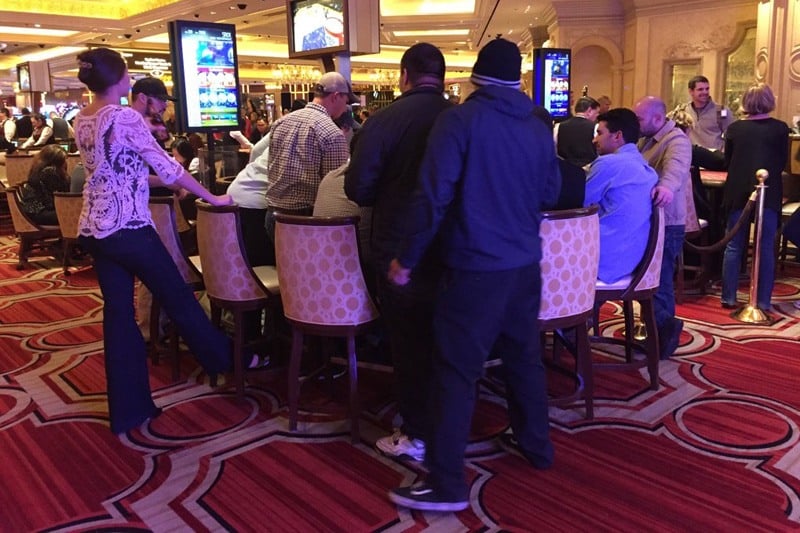 It was the same at Planet Hollywood during our visit.
Planet Hollywood has eight roulette tables. Seven have a $15 minimum, one has a $10 minimum. The lower table minimum is more than enough to entice recreational gamblers, and casinos couldn't be happier about it.
Before you start calling triple zero roulette players stupid, consider this: They're not gambling to make money. They're playing to have fun.
And here's a confession: We had fun playing triple zero roulette at Planet Hollywood, too. And we won money to boot.
We even made money on one of the bets you'll only find at a triple zero roulette table. It's a bet on any of the zeros, and it pays 11-to-1.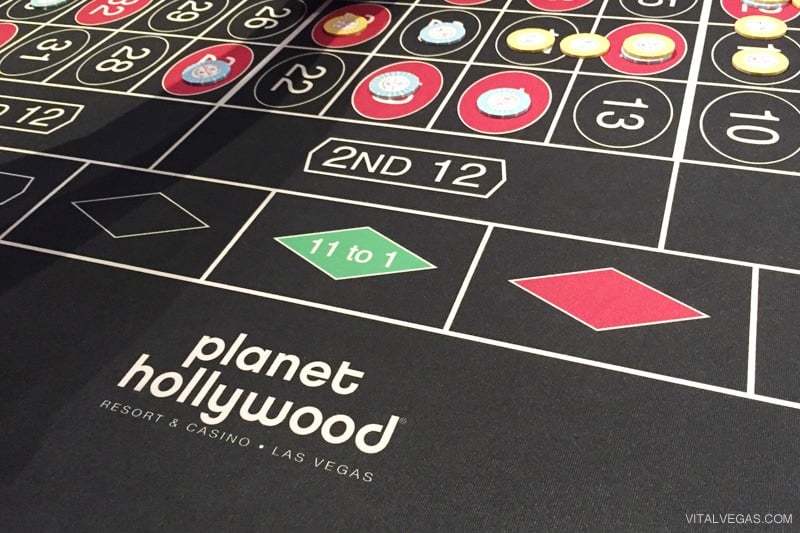 Oh, and while we're at it, here's another counter-intuitive fact about triple zero roulette: It can actually make your money last longer.
It's true!
Despite disadvantageous odds, the lower table minimum at triple zero roulette means a typical player (assuming they make the minimum bet) will lose less over time than someone betting more at a double zero roulette table.
That'll teach you to be less judgy.
So, no, not everything is ruined. But that doesn't mean we have to like triple zero roulette.
Triple zero roulette is a symbol of an evolution taking place in Las Vegas casinos. As gambling revenue declines, casinos have to find new and clever ways of bolstering their bottom lines.
If guests play games with a higher house edge, casinos will continue to find ways to raise them even higher.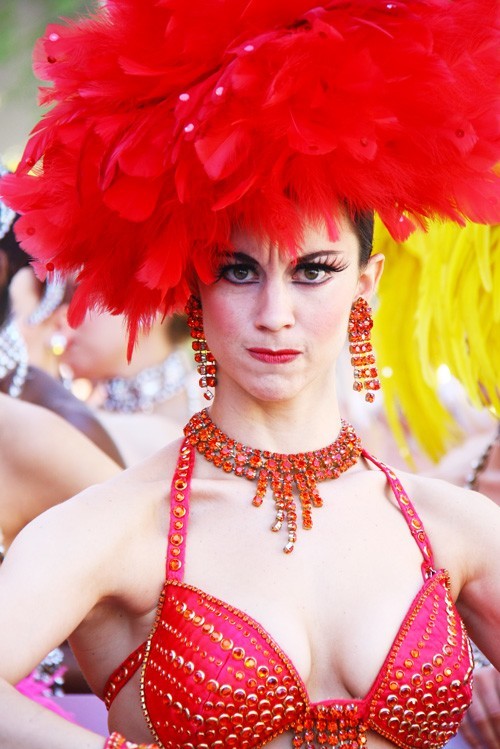 The irony, of course, is gambling revenue is declining because the perceived value of gambling has declined. Casinos tighten their slots, so players play slots less. Casinos change 3-to-2 blackjack games to 6-to-5, so fewer play the game. It's a vicious cycle.
Our strategy is to play the games where we have the most fun. That way, we can spend our time being entertained rather than doing math.
We'd love to hear your thoughts. Do you care about the number of zeros on your roulette table?
Thanks to our friends at the You Can Bet on That podcast for alerting us to the triple zero roulette table at Planet Hollywood.
Updated (4/26/18): Park MGM has also introduced triple zero roulette.
Updated (4/13/19): Since this story, a number of Las Vegas casinos have introduced triple zero roulette. Las Vegas casinos with triple zero roulette:
Venetian and Palazzo
Planet Hollywood
Circus Circus
Golden Nugget
Park MGM
New York-New York
Harrah's Las Vegas
Luxor
Wynn Las Vegas
Linq
Binion's
Four Queens
Aria Las Vegas
Caesars Palace
Green Valley Ranch
Palms