The Las Vegas Casino Promotion We're Loving Right Now: Stache Your Cash
Casinos are always trying to come up with promotions to catch our eye, but this once actually did. The "Stache Your Cash" promotion is from the M Life player loyalty program and promises the possibility of winning $10,000 in free slot play, instantly.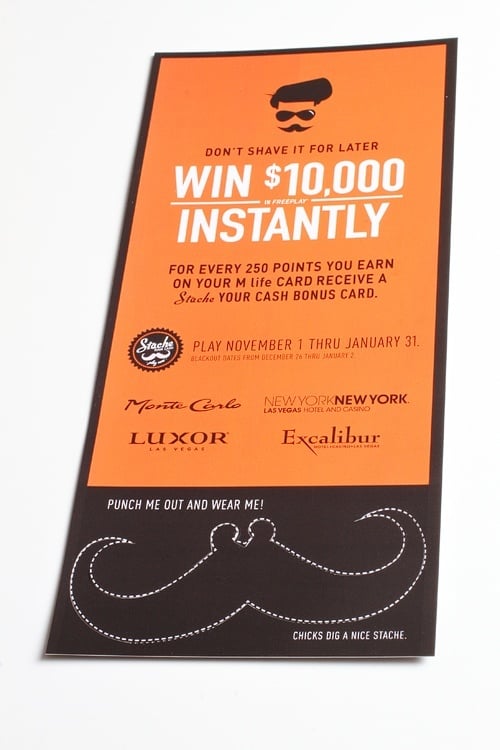 No, the "Stache Your Cash" promotion doesn't seem to involve any actual cash, but it makes for a catchy name, so let's not dwell on that part.
Free slot play is cool and all, but here's the sweetest part. Print pieces touting the Stache Your Cash promotion feature a mustache, complete with perforations so you can actually wear the thing. Nice!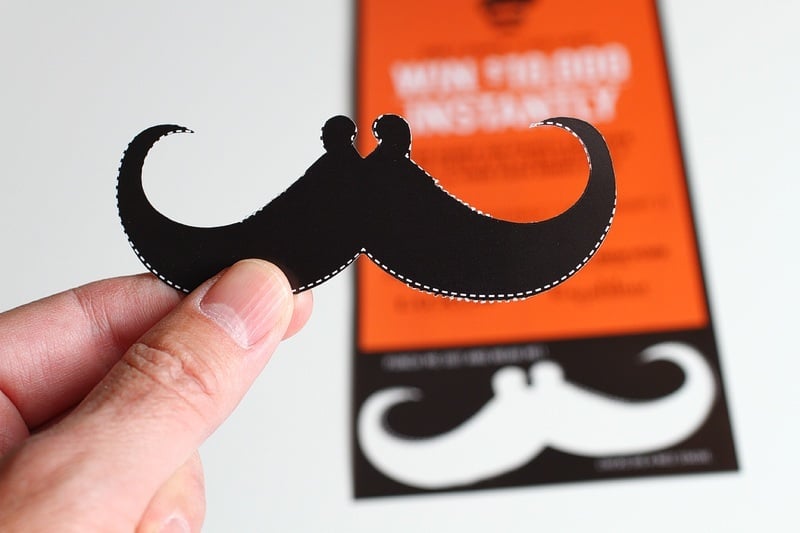 We have friends who are obsessed with fake mustaches, and this giveaway seems right up their off-beat alley.
The Stache Your Cash giveaway, from the good folks at MGM Resorts International, is happening at Monte Carlo, New York-New York, Luxor and Excalibur through Jan. 31, 2013.
To take part, you earn 250 points on your M Life player's card, then visit an M Life desk to redeem a Stache Your Cash cash bonus card. You pull the tabs on the card to see if you've won. You get additional bonus cards for every 250 points you earn.
All the small print is available on the Monte Carlo Web site (.pdf format).
Even if you don't win, you'll have a nifty keepsake mustache you'll cherish for a lifetime, and as the promotional flyer says, "Chicks dig a nice stache."