SlotZilla Zipline Gets Wired in Downtown Las Vegas, Set to Launch in December
The long-awaited SlotZilla zipline in downtown Las Vegas has moved into the final stages of preparation for its opening in December, 2013. You can't have a zipline without lines, and SlotZilla's are being strung nightly.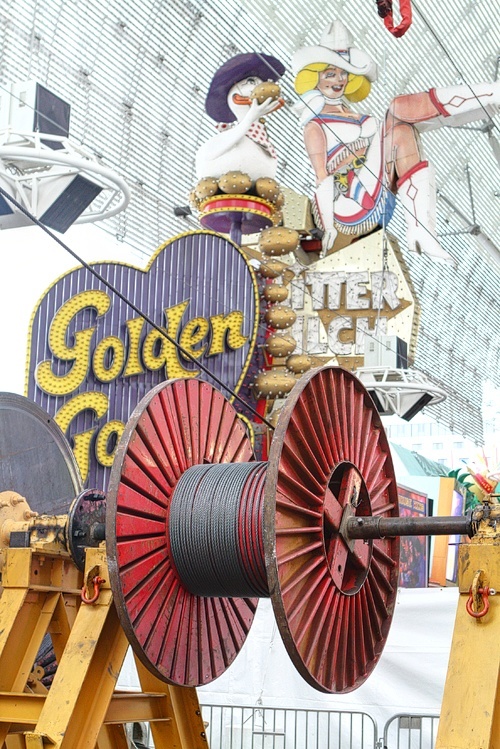 As the hour grows late on the Fremont Street Experience, visitors are gently nudged into the casinos so the line-stringing can be done safely.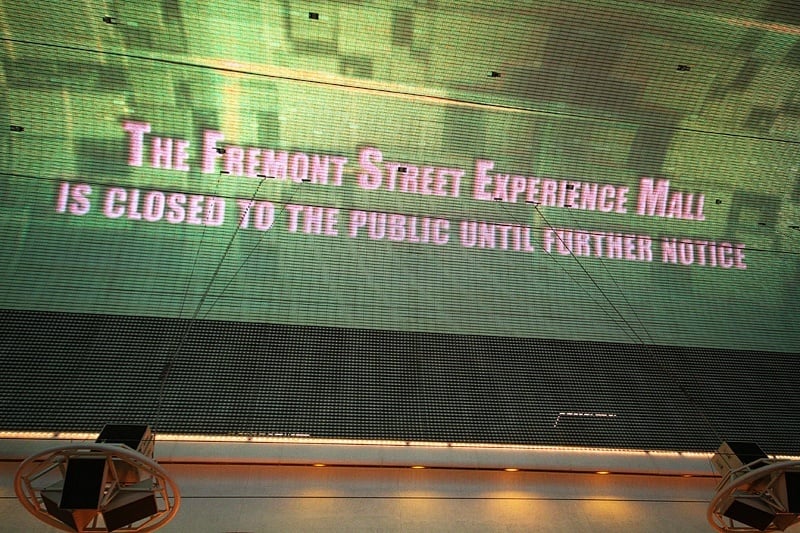 Update: Our friends at the Fremont Street Experience have informed us all eight SlotZilla lines are up, so closures of the mall have come to an end.
Once SlotZilla opens, it will be a unique zipline experience, as riders are ejected from two levels of a massive slot machine.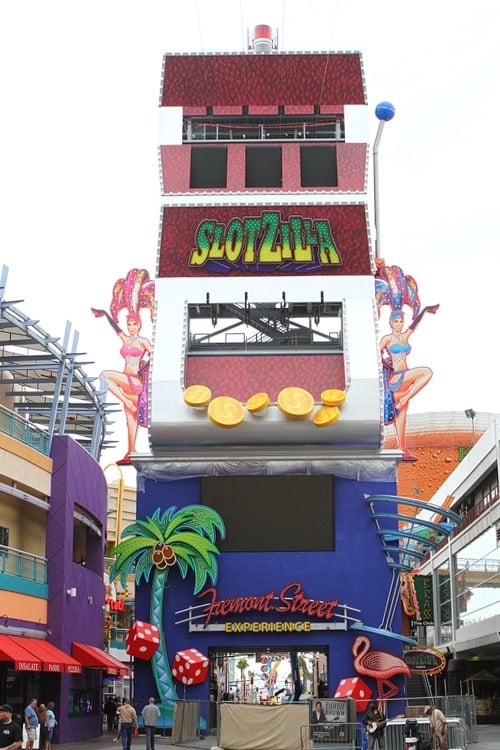 Construction of SlotZilla has caused a few minor inconveniences along the Fremont Street Experience over the last few months, but our love of something new to do in Las Vegas outweighs such trivial matters.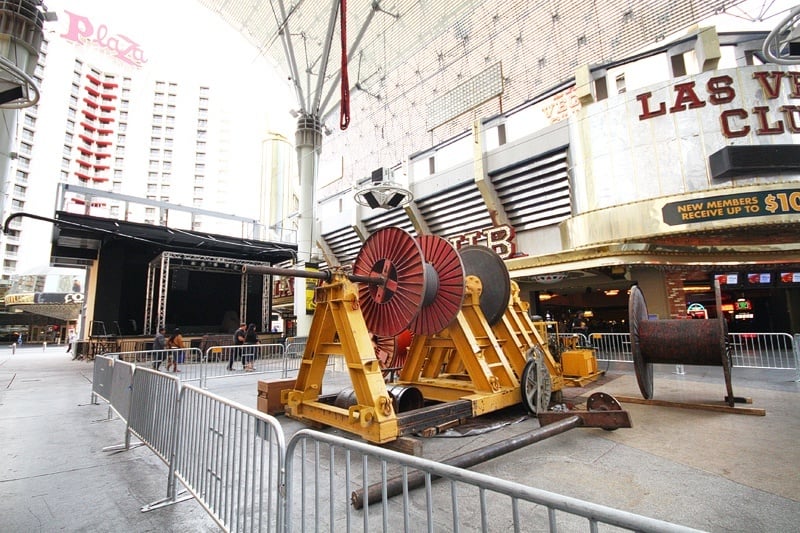 SlotZilla is being strung with blah-blah feet of wire with a tensile strength of blah-blah. Who cares? Just open the thing, already!
The lines being put up now are those coming from the top of two launch levels on SlotZilla. They run from one end of the Fremont Street Experience, near Neonopolis, to the other, near the Plaza hotel, a ride of 1,700 feet, 100 feet high.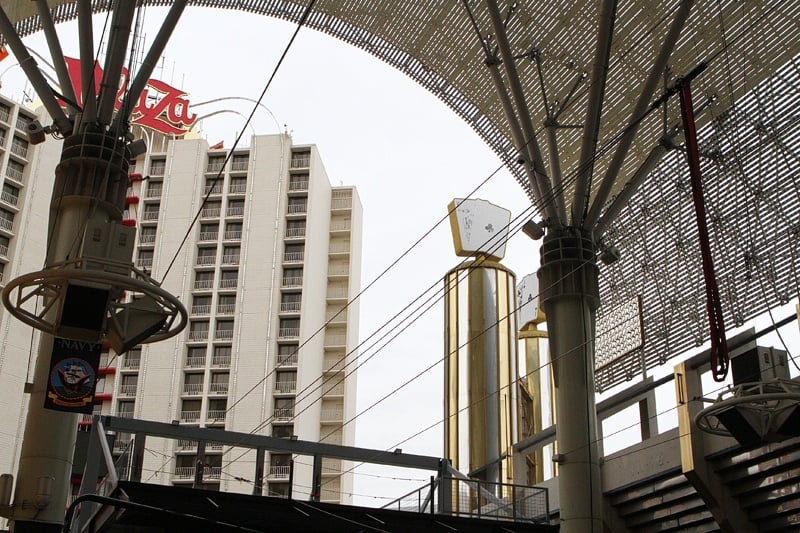 Another set of ziplines will end up halfway down the Fremont Street Experience. Take those if you're a big baby, and you might also want to bring your mommy with you.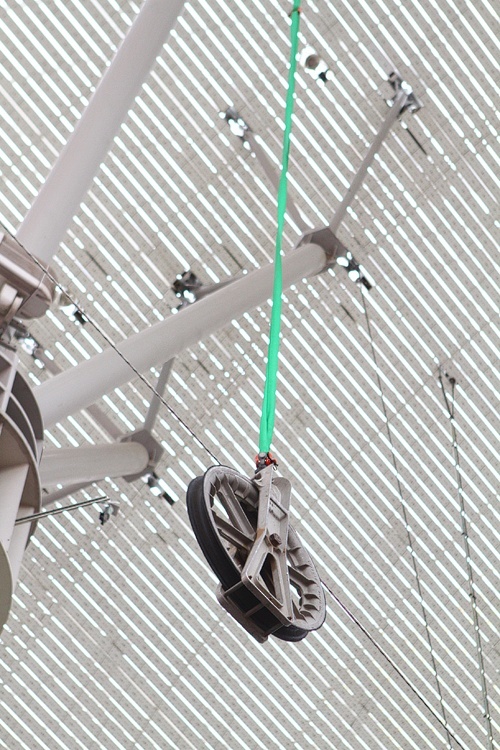 SlotZilla, at a cost of about $11 million, replaces the wildly-popular FlightLinez at Fremont zipline attraction. And thank goodness, because how annoying is it when people use "z" instead of "s" in words? We hate that. They don't call it "SlotSilla," do they?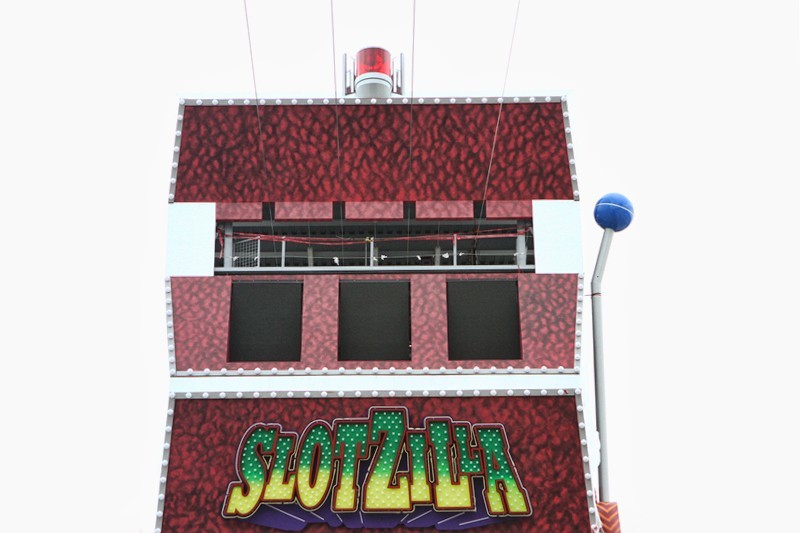 Thing are looking good for a December launch, and SlotZilla zipline Las Vegas ticket prices are expected to be $20 for the lower zipline level and $30 for the upper, "Zoomline," level (the price of a ride on the High Roller Ferris wheel on The Strip. Riders can also grab a combo deal, $40 for rides on both the upper and lower SlotZilla levels.
Know all there is to know about SlotZilla by checking out our SlotZilla zipline archive.