The Next Big Change in Free Casino Drinks is Already Here
Back in the day in Las Vegas, drinks flowed freely. Emphasis on "free."
You gambled, you drank free. Sometimes, you drank free whether you gambled or not.
Over time, though, casinos realized the cost of free hooch was affecting their profits, so they started paying more attention to whether guests were playing enough to warrant free drinks.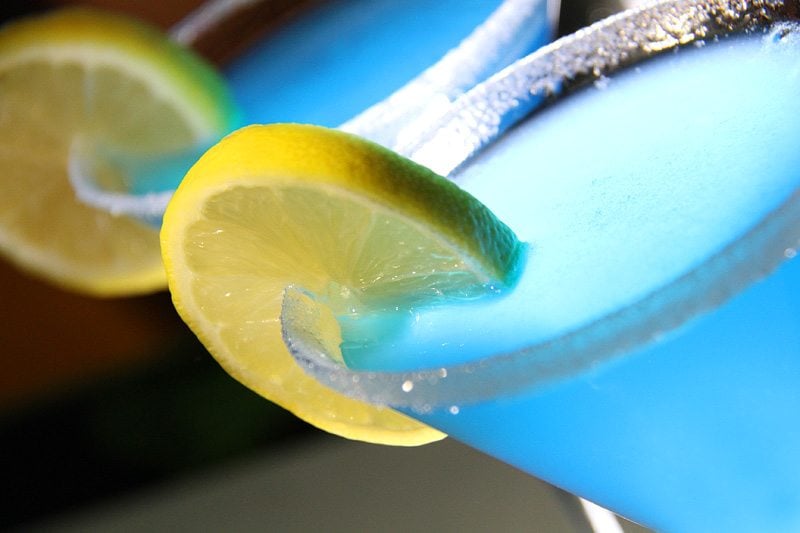 Here's a quick overview of how drink monitoring has evolved.
1) Back in 2015, Mirage began using drink vouchers at its lobby bar. If you put $20 into the machine, you got a free drink. As you played more, you got a voucher which got you more free liquor. The Cosmopolitan's Chandelier Bar still uses a similar voucher system.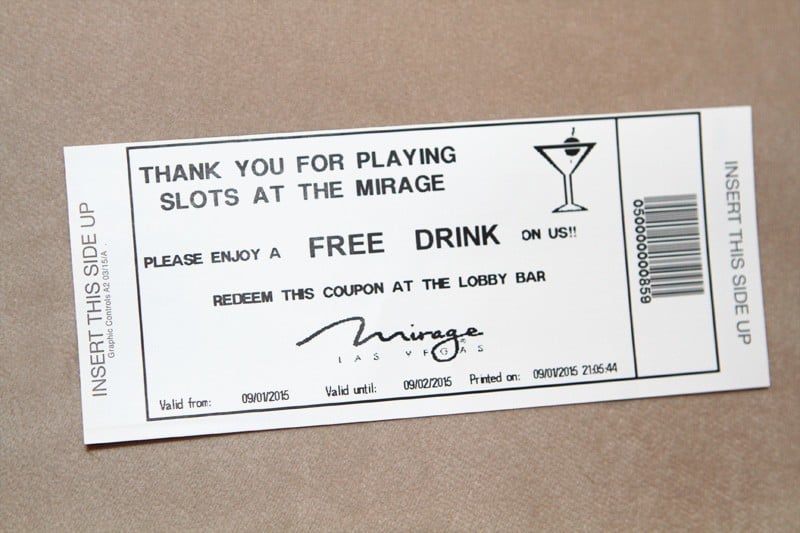 2) In 2016, we dropped the bombshell Caesars Entertainment was rolling out drink monitoring machines (we informally referred to them as "red light, green light" machines) at its video poker bars. Again, guests who played a minimum bet (usually $1, or four quarters a hand) at a steady pace got a steady supply of free drinks. For bartenders, traditionally the free drink gatekeepers, these machines took the guesswork out who got a free drink, and how often. Green light, you're good. Red light, keep playing until you meet the freebie criteria.
Everyone freaked out, including us.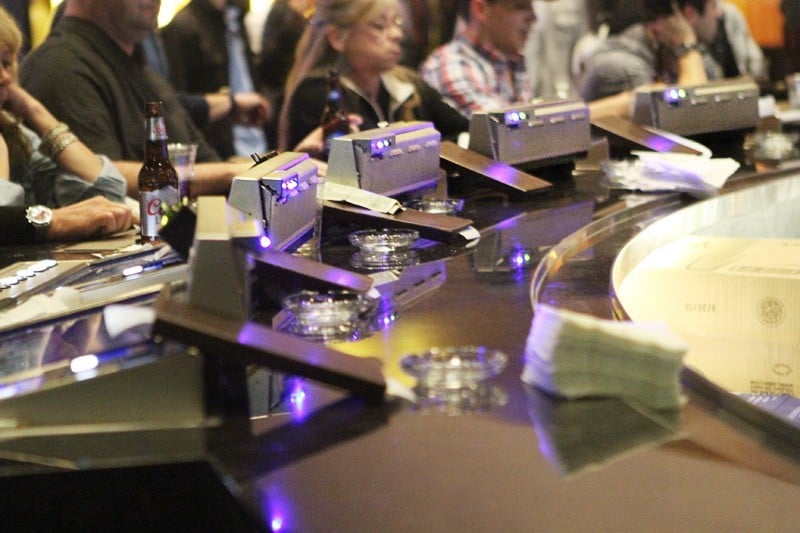 3) In 2017, we shared drink monitoring would be coming to casino floors. (That's still in the works, but systems are still being field tested in Laughlin.) In 2018, Westgate implemented drink monitoring on slot machines across the resort, but the program didn't pan out.
4) Earlier in 2019, we made sort of an awkward prediction based upon discussions with industry insiders. Hold onto something.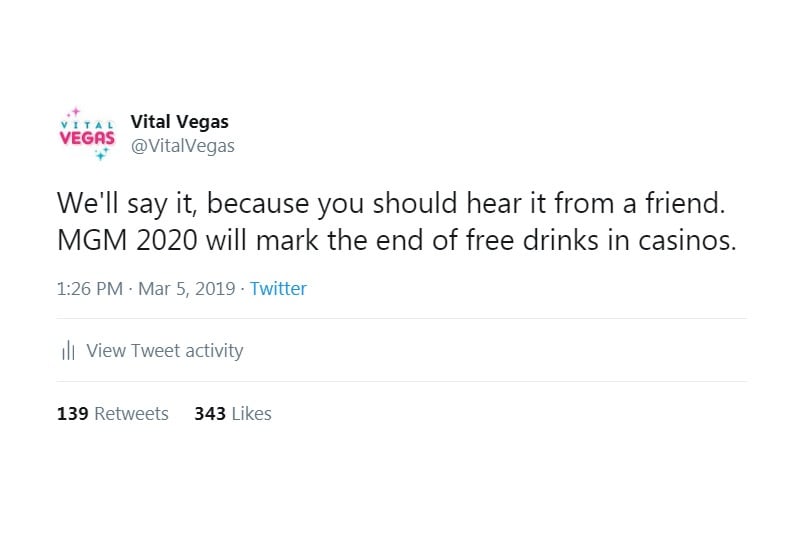 If you haven't heard about MGM 2020, it's an initiative that's taking a long, hard look at the way MGM Resorts does business with the goal of saving hundreds of millions of dollars. Read more.
We'd seen some red flags related to comp drinks at Park MGM, formerly Monte Carlo. When Park MGM opened, drinks weren't being comped for video poker players. The casino quickly reversed course on that, thankfully.
Now, though, we think MGM Resorts is putting a new system into place that will fundamentally put quotation marks around "free" in the phrase "free drinks in Las Vegas casinos."
In Park MGM's West Bar, patrons are no longer getting comped drinks if they are not members of the MGM Resorts loyalty program, M Life.
Guests still get a drink when they put a minimum of $20 into a video poker machine, but only if they use a player's club card.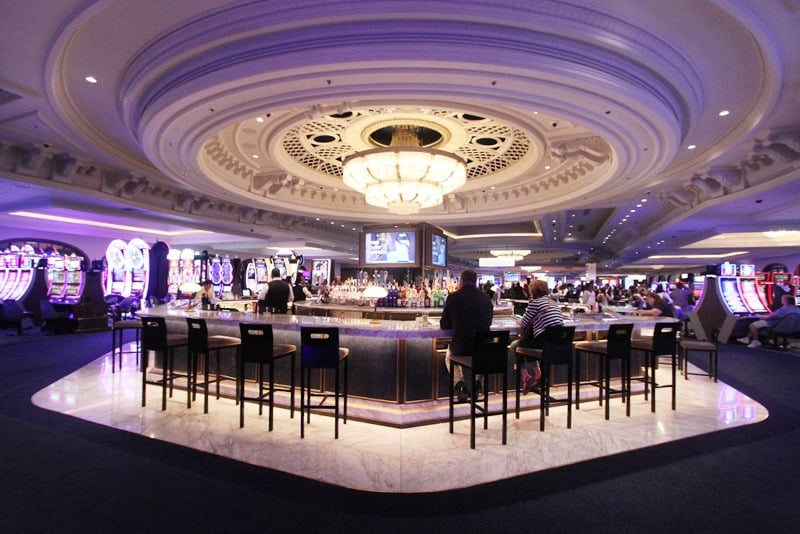 After that first drink, a player must either pay for their drink—yes, even if they're gambling—or earn 10 session points. A bartender shared the program originally required 25 session points, but customers shared their displeasure, so the number was reduced.
On the bright side, it's easy to tell how much longer you need to play before your next comped drink. Here's what's displayed on the machine.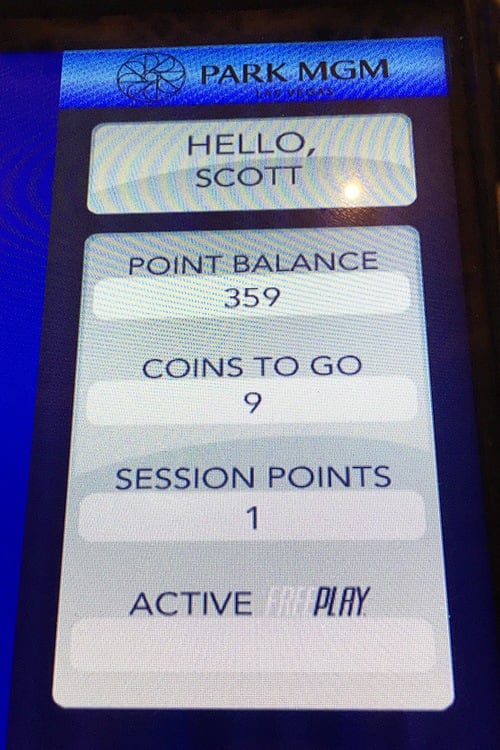 What we're seeing is a practice we're fairly sure is going to become the new normal. Not just at MGM Resorts casinos in Las Vegas, but at all of them.
The era of free drinks in casinos, without limits, is done.
Comped drinks will be closely tied to gambling, as has always been the case, but now play will be tracked more closely and free drinks will have to be earned.
Here's the thing, though.
Our view of drink monitoring has changed dramatically since the inception of such practices. Our outrage subsided when we realized the threshold for free drinks is still relatively low. Monitoring is really just an attempt to prevent people trying to get something for nothing.
We have no problem with that. Casinos aren't charities.
Drink monitoring ensures seats at video poker bars are available for people who want to play, as opposed to people who slip a $1 bill into the machine and immediately demand free liquor.
Drink monitoring serves a secondary purpose for casinos, too. It keeps customers from being over-served. The average time between comped drinks is about 20 minutes, or three cocktails an hour.
The long-standing practice of giving away free drinks in Las Vegas casinos is remnant of a time when gambling subsidized everything. Now, as gambling revenue declines and casino stock prices slip, casino companies are faced with the reality giving free liquor costs them millions.
Oh, and if you think the issue of casinos scrutinizing the return on their comped drinks, check out this memo from a casino comptroller at the El Rancho in 1955. Thanks to our friends at Classic Las Vegas for this amazing find.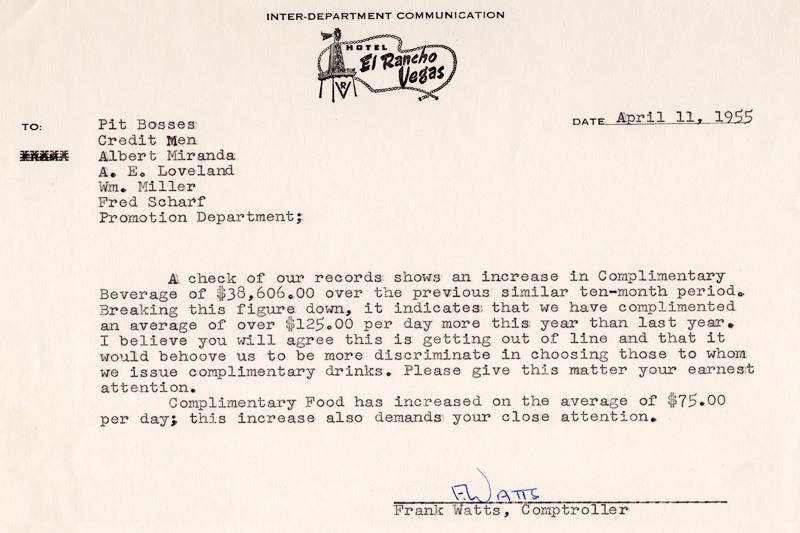 Moving forward, even if your drink is "free," expect to earn it.
At the bar, in the sports book, at the slots and table games and anywhere else free hooch is served in Las Vegas casinos.
Our advice: Sign up for the loyalty club. always use your card. Find a machine with a decent pay table and have a blast.
That's why you're in Vegas in the first place.