Steak 'n Shake is Done at Oyo Casino, Per Staff
Employees are informing guests of Oyo casino that its Steak 'n Shake restaurant has closed permanently.
The restaurant never reopened following the shutdown of March 2020, due to the pandemic.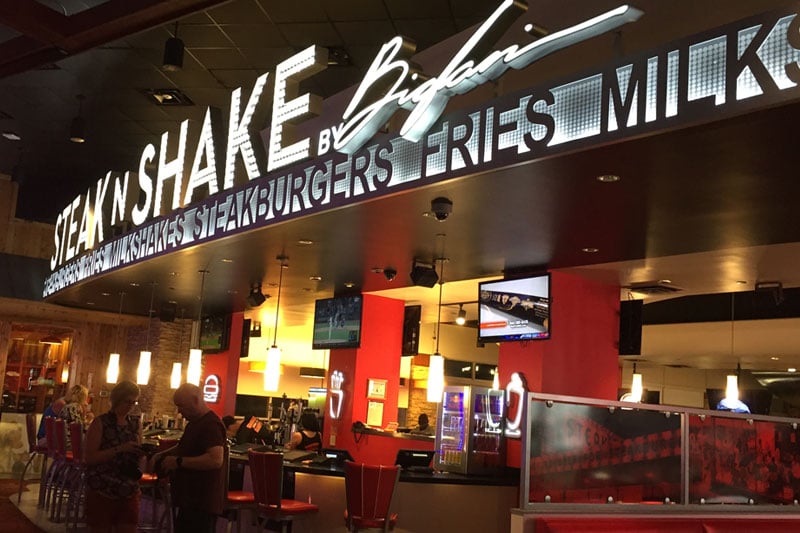 The permanent closure of Steak 'n Shake leaves slim pickings for dining options at Oyo, although Hooters is reliably good, even during our national chicken wing crisis.
There's also the Splash Cantina (we've never seen it open) and Southside Eatery (more of a snack bar, and currently closed).
So, yeah, Hooters.
While Steak 'n Shake is closed, the video poker bar out front is still in operation. We trust that part's owned by Oyo.
Steak 'n Shake is part of a national chain, with more than 600 locations.
The owner of Steak 'n Shake, Biglari Holdings, was in trouble prior to the pandemic, and it was reported the company could file Chapter 11 bankruptcy. That was avoided, following an infusion of cash.
Steak 'n Shake permanently closed 82 locations in 2020. There are 57 locations temporarily closed, with the company saying it intends to reopen "most of them."
According to staffers at Oyo, it seems their location won't be one of the restaurants reopening, although Oyo hasn't confirmed the closure is permanent yet.
We enjoy our visits to Oyo, and the values are strong.

Oyo is one of the few places in Las Vegas where you can still find $1 blackjack, for example.
Oyo is the former Hooters, formerly Hotel San Remo, formerly Polynesian, formerly Pacifica, formerly Treasury, formerly 20th Century, formerly Paradise, formerly Howard Johnson's Motor Lodge.
Let's just say it's been a wild ride and leave it at that.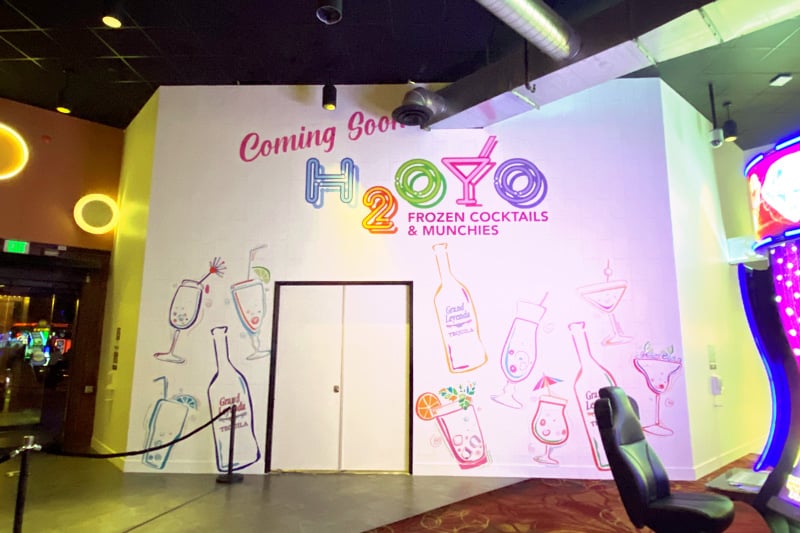 Hooters became Oyo on September 16, 2019. Yes, we broke the story. Do you know anything about this blog at all?
Even though Oyo is a petite hotel, it could use another restaurant or two. Pizza springs to mind, as the typical guest is a value-seeker with modest dining requirements.
Oyo may not feel the pressure to bring in another restaurant, because for many the hotel is an inexpensive altrenative to The Strip, and Oyo tends to be their jumping off point for nearby resorts.
For those hankering for some Steak 'n Shake, there's another location just 415 miles away from Oyo at South Point Hotel.
Also, there's an In-N-Out a minute away across the freeway on Tropicana. They also have excellent shakes. Just saying.
Update (9/17/21): Dawn Wolf, Oyo's Directory of Marketing, says the casino plans to reopen Steak 'n Shake, but no date has been set. Per Wolf, "We are monitoring our future occupancy forecast very carefully to determine the right period of time to reopen." Hope lives for Steak 'n Shake fans, but time will tell.
Update (6/9/22): Steak 'n Shake has reopened at Oyo. Read more.