Slotmodo: The Casino App We'd Actually Use
Casinos have tried creating apps, but most have fallen flat. At best, casino apps are virtual brochures. At worst, they're space-wasters on your device, forgotten until there's an app update notification.
Slotmodo, on the other hand, is a casino app we'd actually use. This new app helps users discover and rate slot machines, and share their boundless joy of slot machines with others.
Yes, a casino has actually created an app that's social and interactive.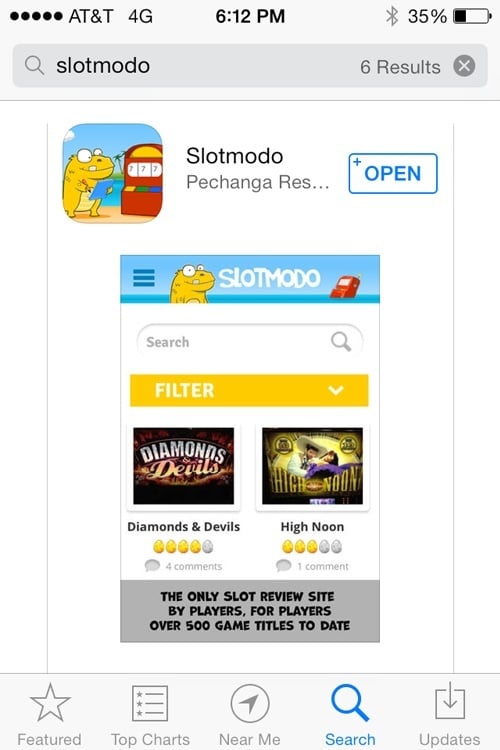 Unfortunately, it's not a Las Vegas casino that created it. Slotmodo was created by Pechanga Resort & Casino, a casino in Temecula, California. Happily, it doesn't matter who made it, it's going to be a hit with slot machine lovers everywhere.
Download the Slotmodo slot machine app here, if you want to jump ahead.
Once the app is downloaded, you can use it with or without logging in. It takes 10 seconds to sign up for an account, and you get additional functionality if you're logged in.
Launching the app, you see the "Discover Slots" screen.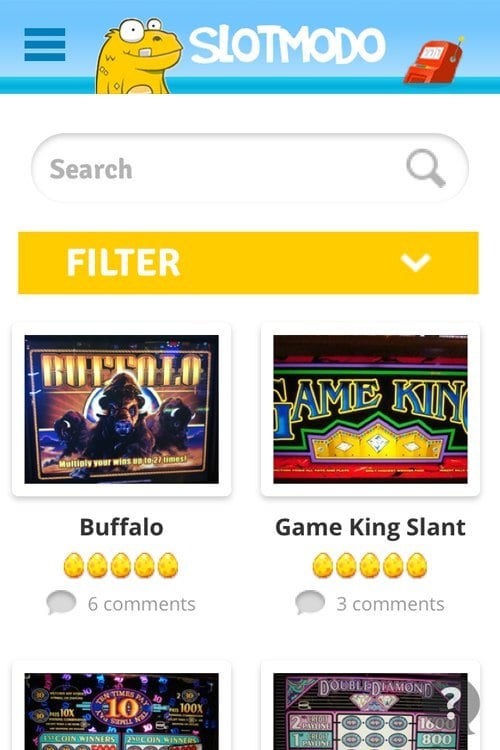 The filter function makes it easy to scan for your favorite slots by criteria like most popular, most recent or by jackpot. You can also sort by slot denomination and slot machine type.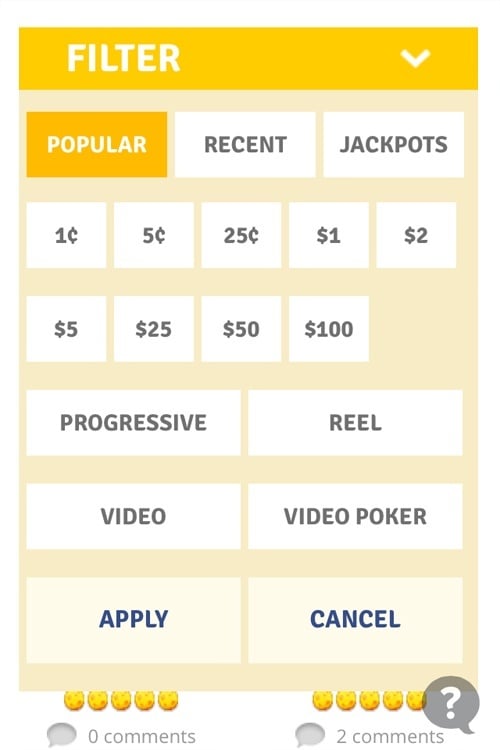 The app makes it easy to rate a given slot machine, but once you select an individual machine, the party really gets started.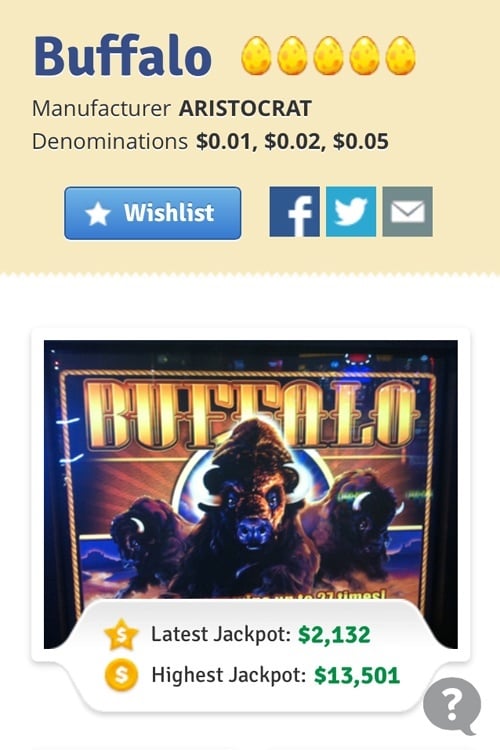 You can quickly see who makes the machine and which denominations it comes in.
We love that you can see a game's most recent jackpot and largest jackpot, too. Some slots "details" pages have video showing the machine in action. You can vote on whether the game is fun (see below), whether you think it pays out well, and see its Slotmodo awards.

The slot machine details page also has a way to upload jackpot photos. You know, the way social apps are supposed to work. Just make it easy for us to share all the fun we're having.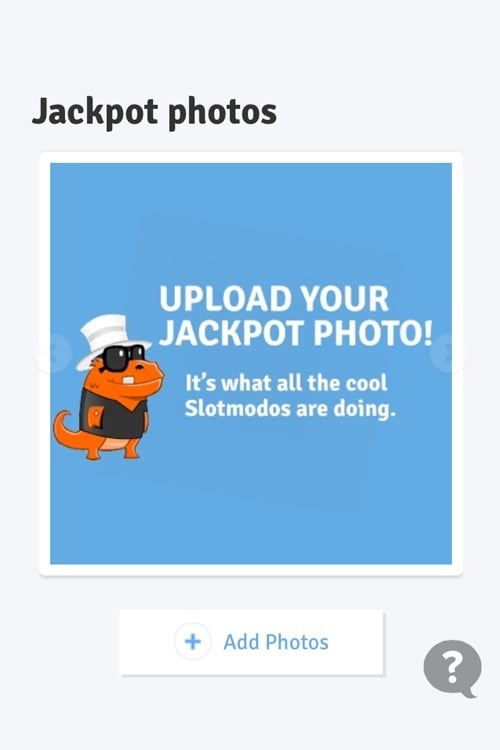 The slot details page lets you see what other players are saying about the game, and you can add a comment of your own.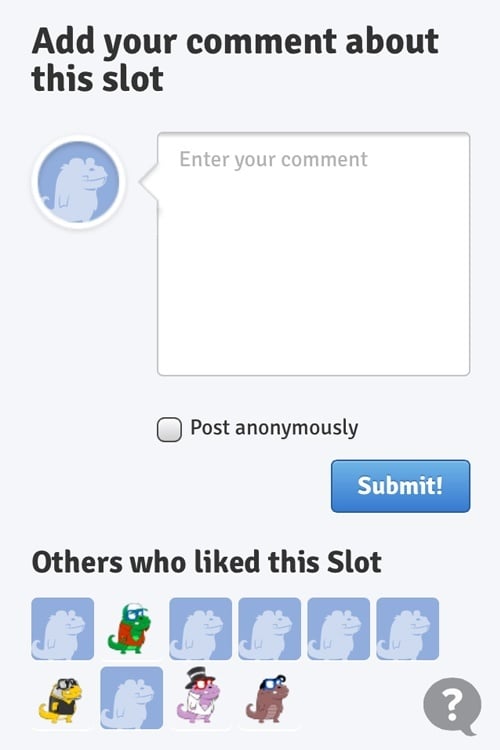 Another app also has a "Players who like this slot also like" feature. It seems like a handy way to find slots similar to the ones you're already playing.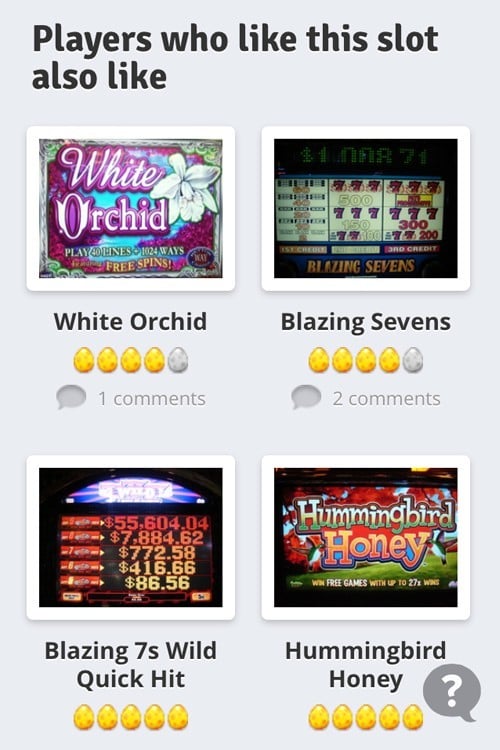 The Slotmodo app gets even more social when you can find out what slot machines your friends are playing. In theory, at least.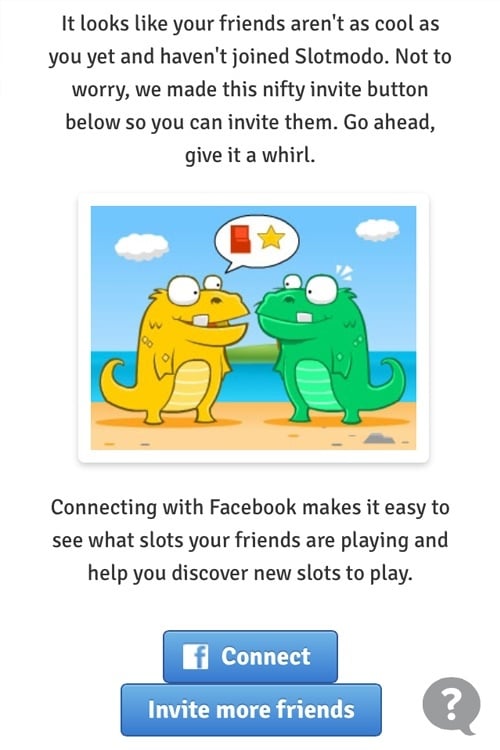 The Slotmodo app is easy to navigate. Simplicity always wins.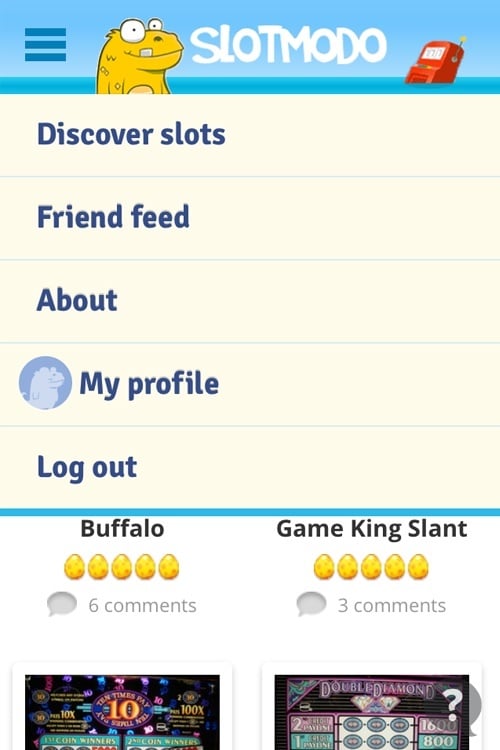 Slotmodo delivers as promises. The app indulges your slot machine cravings, making it a snap to rate slots and connect with other players.
Again, you can slot machine app here here, or visit the online home of Slotmodo. The app is pretty new, so there aren't a lot of ratings or comments yet, but the app will be even more useful as additional players discover it.
Have fun and good luck!