Rumor: Strip Will Finally Be Rid of Skyvue's Pillars of Sadness
The Strip's failed Skyvue observation wheel project has been the butt of jokes for years.
Two massive concrete pillars are an awkward reminder of how big a fail this never-funded project was.
Now, the pillars are going to be taken down and, after a decade, it's about damned time.

The removal of the support legs for the alleged Skyvue observation wheel is being done to clear the way for a magic show from big cat magician Jay Owenhouse.
There's a lot of activity at the long-neglected site, across from Mandalay Bay.
Could the catless Owenhouse magic show mean the end of the Pillars of Sadness? (h/t @JamesInLasVegas) pic.twitter.com/A72Vhn1oST

— Vital Vegas (@VitalVegas) August 30, 2023
The Skyvue saga is filled with unbridled developer optimism (also known as "delusions"), crushing disappointment and a metric hell-ton of snark. Mostly ours.
The Skyvue project never had financing, but its promoters lived in an alternate reality where money was going to magically fall from the sky at any moment. That happens a lot in Las Vegas.
Even a decade ago, it fell upon us to call out the copious bullshit involved.
At one point, we announced the site would be home to the world's first unicorn sanctuary and petting zoo.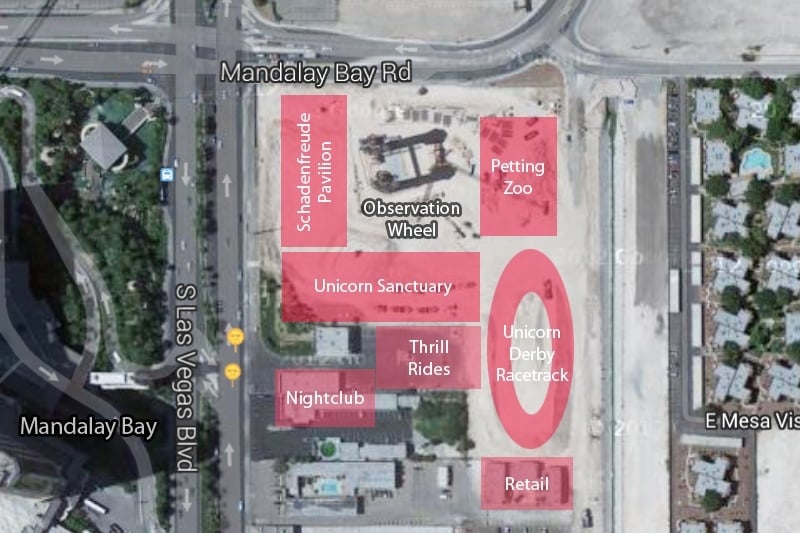 Given the lack of activity at the site, we also created a mascot for the project, Tiny the Tumbleweed.

We even made a video featuring some of our best videography and voiceover work, which isn't saying much, but it still makes us chuckle, so here it is.
We also mocked the support towers in a story about them being featured in a postage stamp.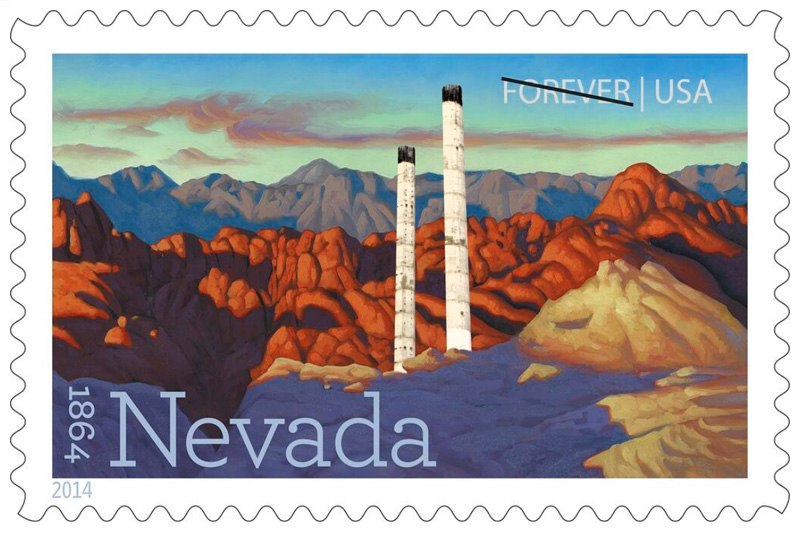 We even suggested the pillars be included in the Lego set featuring the Las Vegas Strip.

The pillars have been an unsightly monument to failure for years (Skyvue was originally announced in 2011), but hope came when the Skyvue site was sold in a bankruptcy auction in 2020.
Recently, magician Jay Owenhouse announced plans to open a show in a tent on the former Skyvue site. His show features big cats, so while it was initially approved by Clark County, that was a no-go. He revised his plans, and the show has been approved without the animals.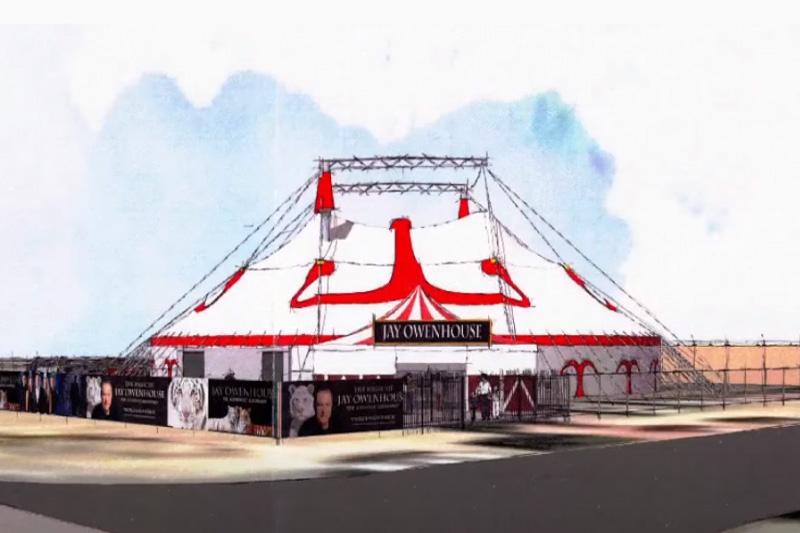 It seems the owners of the site are ponying up to prep the site for the show structure and what we assume will be a paved area devoted to parking.
The days are numbered for the 60-foot columns at the Skyvue site, which means our hopes for their use as part of a giant slingshot are dashed, once and for all.
Las Vegas just wasn't big enough for two observation wheels.
Thankfully, Tiny the Tumbleweed has since found employment at All Net Resort. None of Tiny's checks have cleared, but we trust that's just a bookkeeping glitch.