Rumor: Resorts World Nightlife Shake-Up, Tiesto to Fontainebleau
While we are not a nightclub person, we do enjoy a juicy rumor, and you are about to be the recipient of a butt-ton of that today.
There's a huge shake-up going on in the Resorts World nightlife realm, specifically, Zouk Group.
We hear superstar DJ Tiesto won't be back at Resorts World next year, and rumblings are he'll be the first big "get" for Fontainebleau.
And that's just the tip of the Zoukberg. Which isn't a thing, but we don't have all day to think up clever things, we save that for our photo captions.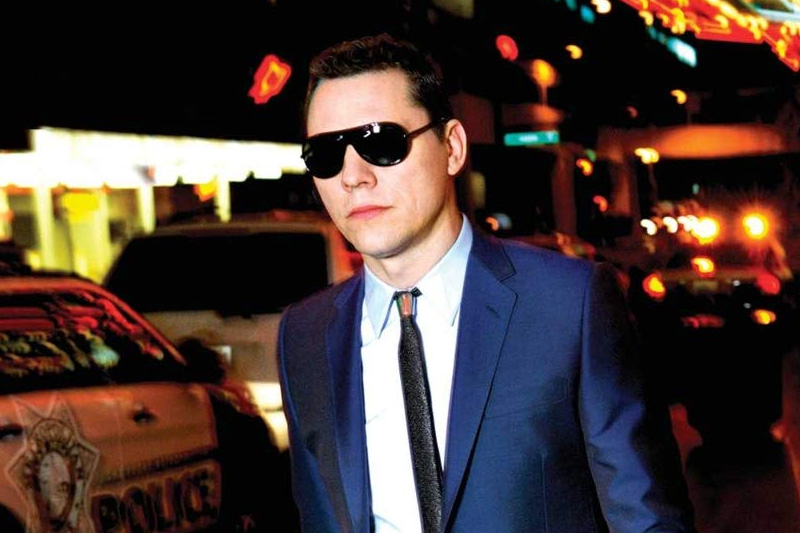 "If you're not into nightclubs, stay in your lane!" some will say. Immediately after we block them on Twitter, we will remind them we don't care for sports, but we broke the news Las Vegas would host the Super Bowl in 2024. We will also remind them we don't like politics, but we broke the news Joe Lombardo would run for Governor of Nevada (he's now Governor). We are not a country music fan, but we broke the news Garth Brooks would have a residency at Caesars Palace (ditto Adele, perhaps you've heard of her). We are not an underground transportation system expert, yet we broke the news Elon Musk would create just that in Las Vegas. Las Vegas is our lane, deal with it.
It's true, we wouldn't be able to pick Tiesto out of line-up, much less where to put his umlaut. Still, our sources are really good.
Tiesto's buzzworthy move, should the rumor come to fruition, is just part of a nightlife shake-up at Resorts World, per sources.
Word is Vice President of Zouk Group (Resorts World's nightlife partner), Michael Waltman, has resigned.
Waltman is apparently taking another executive with him to Fontainebleau, as Andrew Pacheco, Executive Director of Customer Development of Zouk Group, has reportedly also resigned. (Latest is Resorts World may be trying to lure Pacheco back.)
We're told both will move to Fontainebleau with its nightlife partner, Groot Hospitality. Unrelated to "Guardians of the Galaxy." Groot is a spin-off of the name of the company's founder, David Grutman. Live Nation acquired Groot Hospitality in 2019.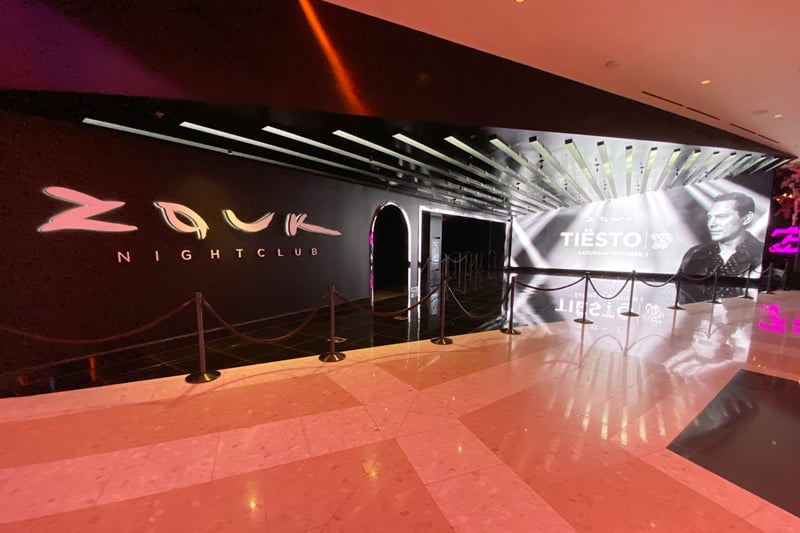 One source says to expect a "mass exit this week" at Zouk Group. At least three Zouk staffers have reportedly already made verbal commitments to Fontainebleau.
For some reason, this situation is giving us Alon vibes. Lots of high-ranking executives joined the team at Alon, a resort planned for the Las Vegas Strip. Among them, former Wynn Resorts executive Andrew Pascal; former SLS president, Rob Oseland; Danielle Babilino, former Senior V.P. of Hotel Sales at Wynn; and nightlife heavy hitter Jesse Waits. All these folks were left high and dry when the financing for Alon failed to materialize.
Perhaps a better cautionary tale on the nightlife side would be Kaos, formerly at Palms. Money was being thrown at executive talent and high-priced DJs, and Kaos imploded. Again, drama galore.
Moving to a new and untested resort is a leap of faith, even if you get a contract in writing.
Fontainebleau is likely to be completed (they insist they'll open in 2023, we've heard different), but its prospects for success are unknown.
It appears Fontainebleau is dangling some pretty big carrots to acquire talent, it will be fun to watch as this drama unfolds.
Want to explore more stories? Read about US gambling here:
You can also learn about online gambling in Canada here: