Riviera's Iconic Sign is Removed, Set for Restoration in Reno
The iconic neon "Riviera" has been removed from the facade of the now-closed Las Vegas hotel.
The unmistakable lettering was carefully taken down piece by piece by the Federal Heath Sign company, and a neon sign collector is expected to restore it.

Some Las Vegas media have reported the removed sign will end up in the Neon Museum, but this particular element of Riviera's classic facade is going to a sign collector, Will Durham.
Durham hopes to raise the funds needed to publicly display his collection of neon signs in Reno, Nevada.
Durham's crowd-sourcing page says of the Riviera, "We cannot save the structures but we can save the most identifiable architectural elements, the neon signs. For the last year we have been working with the LVCVA to arrange for the preservation of two very important signs before the buildings are demolished."
Here's the former Riviera sign in all its glory. The Riviera sign replaced another for "Splash," a show that closed in October 2006. Take a look.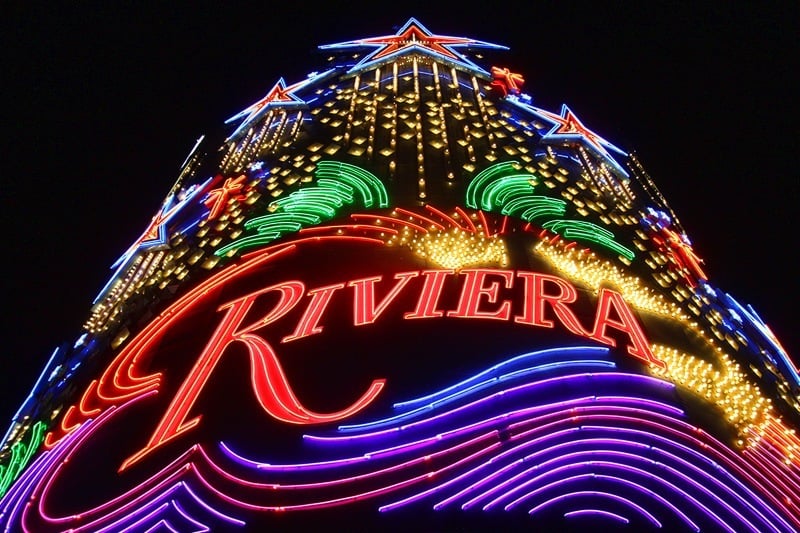 Read more about Will Durham's plans for the Riviera's classic signage. Durham plans to rescue another Riviera sign, one on the corner of Las Vegas Blvd. and Riviera Blvd.
Durham says the Riviera signs "will be safely stored until they are installed in a major exhibition that celebrates Nevada's neon heritage currently under development."
Let's hope all that comes to fruition.

The Riviera is set to be demolished at a cost of nearly $44 million.
The hotel's two towers will presumably be imploded at separate times, one in June and another in August 2016.
Although, those with a knowledge of new OSHA rules about "respirable crystalline silica" seem to think Las Vegas hotel tower implosions are now as likely as magician Jan Rouven being hired as a nanny.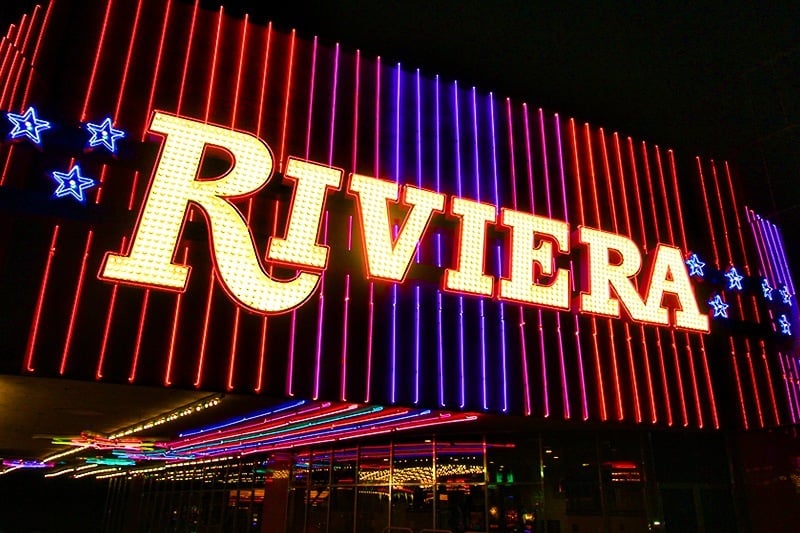 Fun fact: It's estimated there are more than 15,000 miles of neon in Las Vegas.
Following the hotel's demolition, the site will be used for an expansion to the Las Vegas Convention Center. Which, according to our calculations, is approximately a bajillion times less fun than even the most run-down Las Vegas casino.