Magician Jan Rouven Arrested on Kiddie Porn Charges, Tropicana Closes Show
The Las Vegas entertainment community has been rocked by news of the arrest of Tropicana magician Jan Rouven on federal child pornography charges.
When it comes to allegations of child pornography, of course, there's no "innocent until proven guilty." The German magician's show has been closed permanently, and the Tropicana has taken immediate action to sever any ties with Rouven.
It's unlikely Jan Rouven will ever perform in Las Vegas again.

Rouven's show, "New Illusions," opened at Tropicana in November 2014. Before that, he performed at the now-closed Riviera.
While the bombshell about Jan Rouven (real name, Jan Rouven Fuechtener) seemed sudden, the FBI's investigation into his activities has apparently been going on for some time, since August 2015.
Authorities seized Rouven's computer in January 2016, and it was found to contain 3,235 videos and 105 images of child pornography.
Rouven's husband, Frank Alfter, has said he was upset because Rouven was "on the Internet looking at porn all of the time."
Rouven's attorney denies the allegations, mainly because what in the hell else are you supposed to do when you have kiddie porn on your computer?
Rouven is being held without bail, as he's considered a flight risk.
It's unclear what show might replace "New Illusions" at the Tropicana. It most certainly won't be a magic show because of the inevitable, creepy connection to Rouven's downfall. Read more.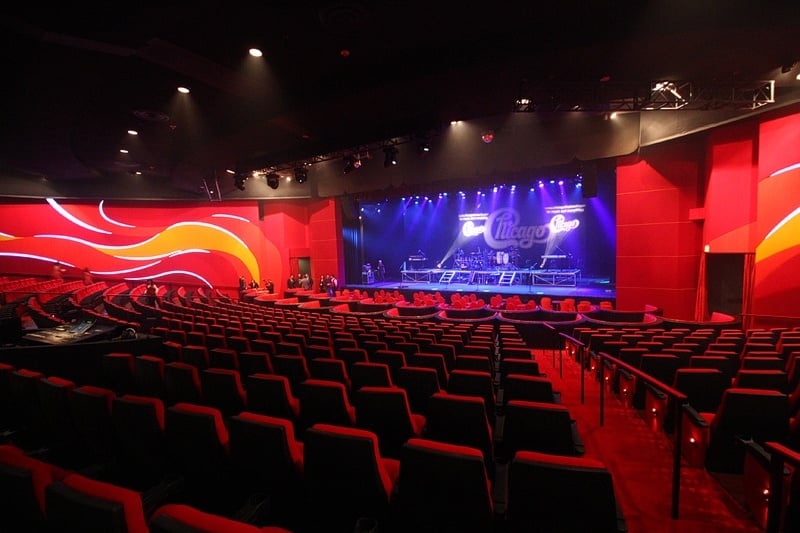 The Jan Rouven ordeal is the second headline-making scandal in the last couple of weeks, the first being the arrest of "Pawn Stars" cast member Austin "Chumlee" Russell for gun and drug charges. A sexual assault claim is still under investigation.
We enjoy the entertainment value of a good Las Vegas scandal as much as the next blog, but Rouven's arrest is anything but entertaining, it's disturbing and sad.
The world of Las Vegas entertainment is filled with so many stories of offbeat behavior, and many of those stories never come to light.
Here's hoping Jan Rouven gets the help he seems to need, and we've got our fingers crossed it won't take Criss Angel too long to find another magician from whom to steal his illusions.
Update (11/18/16): While it appeared Jan Rouven was going to fight to the finish on these allegations, once the trial began, he pled guilty. Rouven faces a minimum of five years in prison (he's already served one year awaiting trial), and could owe $450,000 in restitution to the victims ($5,000 for each of the 85 people identified). Rouven pled guilty because there was an avalanche of evidence (including 9,000 videos found on various computers in his home) and could've faced 80 years in prison. Rouven is a German citizen, so it likely to be deported once his time is served.