Riviera Demolition Imagery Will Make You Feel Things
Demolition of the Riviera casino is progressing at a startling pace, and we've got the latest pics and video to prove it.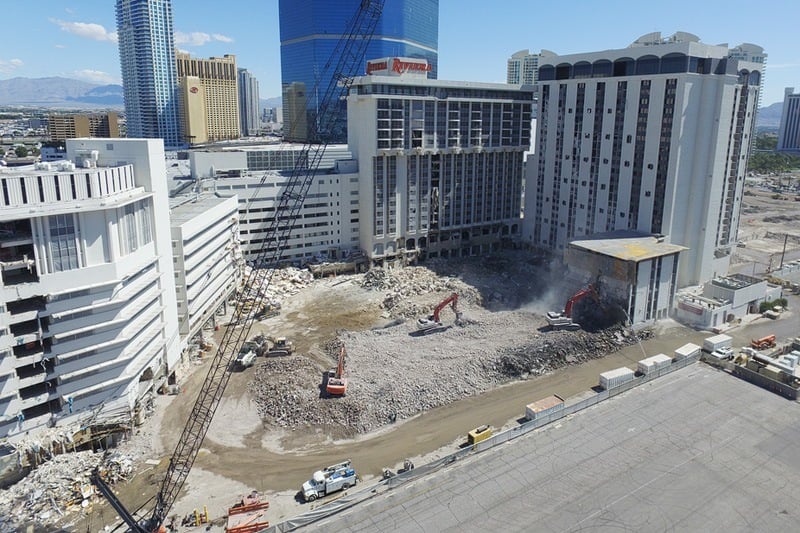 Work crews are tearing down a number of buildings simultaneously, cleaning up the rubble as they go.
Here's a video of the Riviera demolition that your children's children will play for their children to show them how Las Vegas hotels were taken down before the invention of Death Stars. Or something.
The speed and efficiency of the work being done is truly impressive. Props to W.A. Richardson Builders LLC, whomever that might actually be.
The company is responsible for demolishing about a dozen low-rise structures on the Riviera site, in preparation for implosions of the hotel's two main towers. Implosions of those towers are expected in June and August.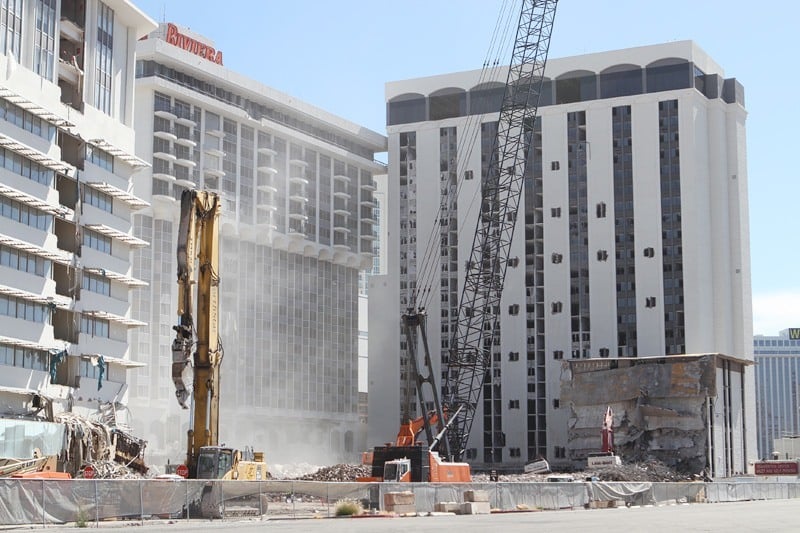 Recently flattened structures include the Riviera's convention center and parking garage.
Even the Riviera's once-flashy facade is being dismantled.

The Riviera site is scheduled to be part of a Las Vegas Convention Center expansion. Sounds exciting, doesn't it?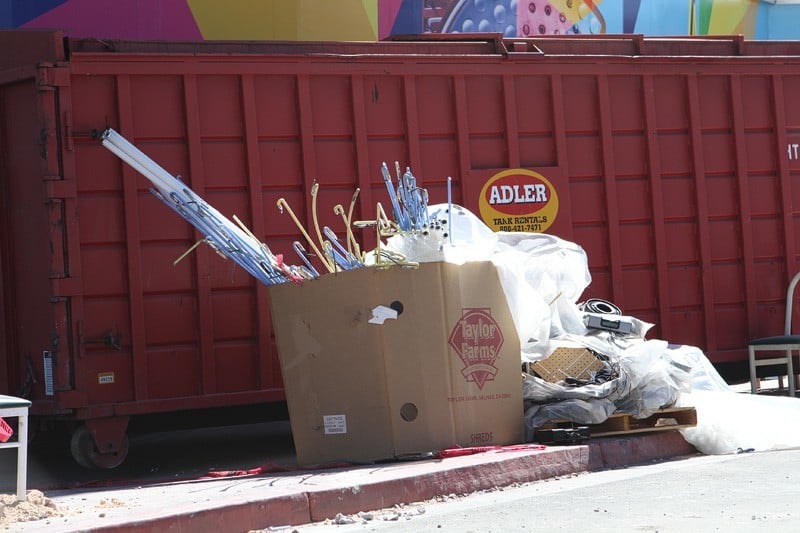 Take a look at our previous Riviera demolition coverage if your tear ducts can take it.
Yes, the closure and demolition of The Riv is progress, but it's also a loss of Las Vegas culture and history. Riviera opened on April 20, 1955.
We're going to need a minute.
Riviera Demolition Update: May 18, 2016