Steve Wynn's So Serious About His Waterpark, He Rode SlotZilla (Twice)
Props to Steve Wynn for going the extra mile for his proposed Wynn Paradise Park.
The 74-year-old casino mogul took a field trip to learn more about zip lines, which he's expected to have at his new waterpark, and rode on downtown's SlotZilla zipline. Twice.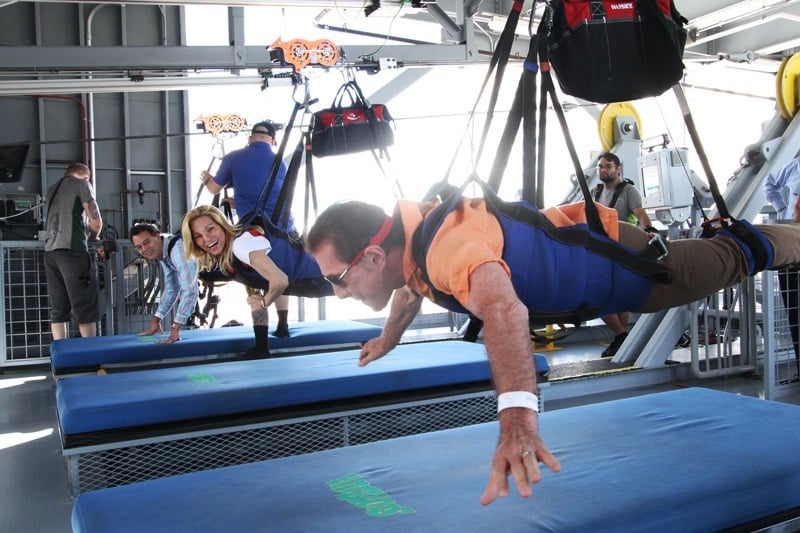 Wynn first rode SlotZilla's upper Zoomline (riders fly prone, superhero-style), then returned to try the lower Zipline (seated).
He was accompanied by his wife, Andrea, DeRuyter Butler (in the blue shirt), Executive Vice President of Architecture, Wynn Design & Development (who Wynn described as his "lead designer") and a lone bodyguard (at right, below).

While Steve Wynn's vision is severely impaired—he suffers from an eye disease, retinitis pigmentosa—he was fearless as he flew over Fremont Street. He was gracious to everyone he encountered, too.

Recently, Steve Wynn announced an ambitious new project, the $1.6 billion Wynn Paradise Park.
During his visit to SlotZilla (this blog works at Fremont Street Experience, by the way, which includes SlotZilla), Wynn was overheard saying he believes Wynn Paradise Park will be the "most visually stunning project" of his career. Which is saying a lot. It's flipping Steve Wynn.
Here's a video from the folks at Crystal Lagoons, responsible for making the new lagoon's water blue and sparkly.
The project will feature a lake and mile-long boardwalk. Yes, a mile long. There will also be a white sand beach, as well as water skiing, paddle boarding and parasailing. There will also be nightly fireworks.
Wynn Paradise Park is planned for the 130-acre Wynn Golf Club, to the east of Wynn and Encore.
We had a little trouble imagining where that is, so we took to the skies to see what the hell's going on back there. Let's just say it's a jaw-dropper.
Wynn Golf Club is seriously one of the hidden treasures of the Las Vegas Strip. Many locals and visitors drive by often, but never realize it's back there.
We knew it was back there, but had no idea it looked like this.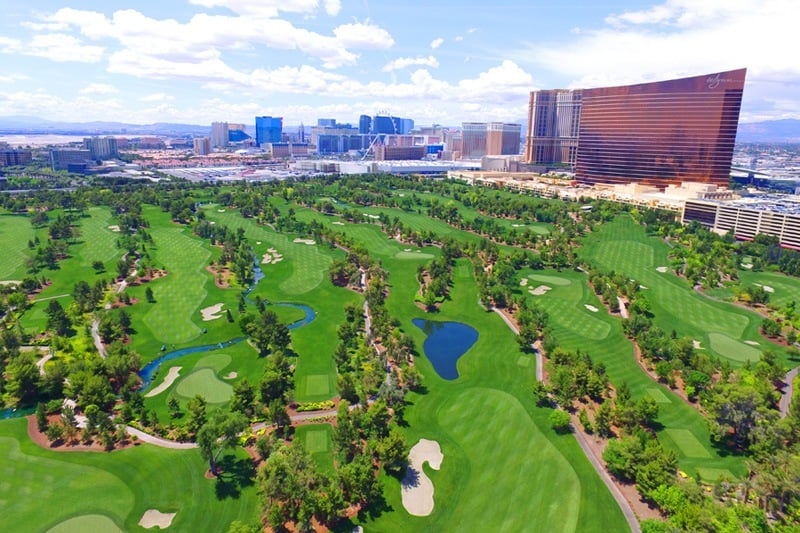 The existing golf course generates about $5 million a year, but the new waterpark could bring upwards of $300 million a year according to analysts.
During his SlotZilla visit, Wynn said he expects Wynn Paradise Park could draw 15,000 people a day. No admission price has been announced yet, but it's likely to be at least $20.
These numbers are all the more ambitious when you consider Wynn has said he plans to limit access to Wynn Paradise Park to those 18 or older.
Beyond the lake, Wynn Paradise Park will include a new, 1,000-room hotel tower, new restaurants, a small casino and 260,000 square feet of meeting space.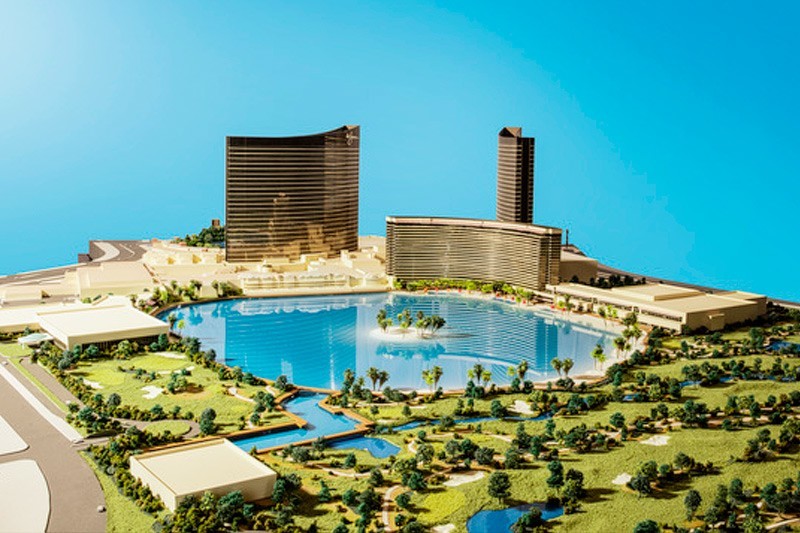 Steve Wynn's visit downtown must have brought back some bittersweet memories. His rise as one of the most influential personalities in Las Vegas began when he owned downtown's Golden Nugget, after owning a small stake in the Frontier.
During his tenure at Golden Nugget, Wynn proposed several attractions for Fremont Street, including canals (like the ones at Venetian) and a parade of suspended floats (like the shuttered "Show in the Sky" at Rio). He was a driving force in the creation of the Fremont Street Experience canopy.
Later, he was responsible for the Mirage, Treasure Island, Bellagio and his current resorts, Wynn and Encore.
Wynn's newest effort, Wynn Paradise Park, is expected to open in 2020, with construction beginning in late 2016.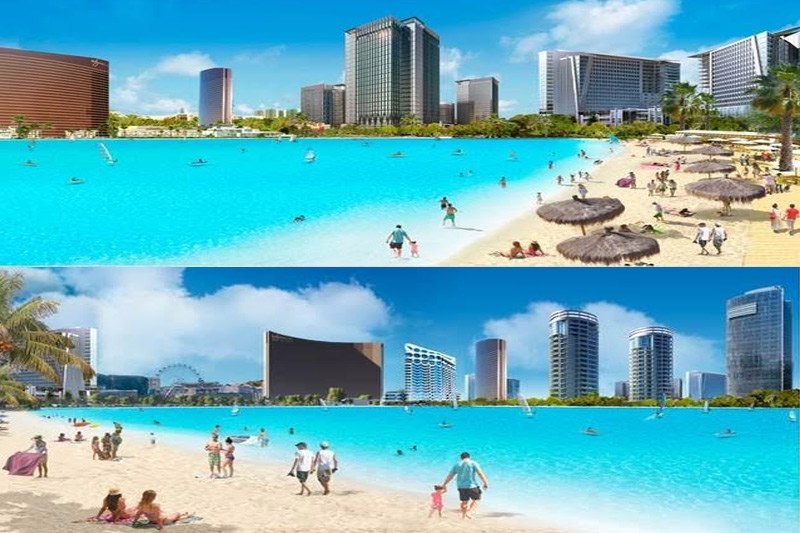 We honestly didn't know what to think when Wynn Paradise Park was announced, but seeing Steve Wynn flying on SlotZilla, we have no reason to doubt he'll make his waterpark a reality.
While Steve Wynn's vision may be failing, no one can deny he's a Las Vegas visionary.