Resorts World Drops Asian Theme, Pushes Back Opening Date to 2021
The long-awaited (understatement of the year) Resorts World rolled out some new renderings and moved back its opening date to summer of 2021.
In other words, Resorts World is set to open four years after its groundbreaking in May 2015.
Here's a look at the latest iteration of Resorts World Las Vegas.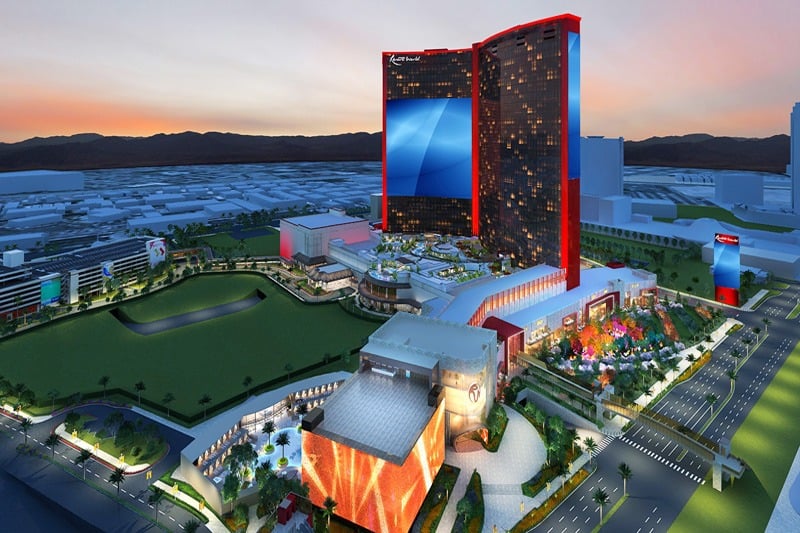 Please refer to that photo if anyone ever asks, "Hey, what does a $4.3 billion resort look like?"
It's worth noting Cosmopolitan cost $4.18 billion.
Fluid budget and sliding open date aside, Resorts World is looking pretty slick and has released more information about its amenities.
Here's a look at Resorts World's pool complex.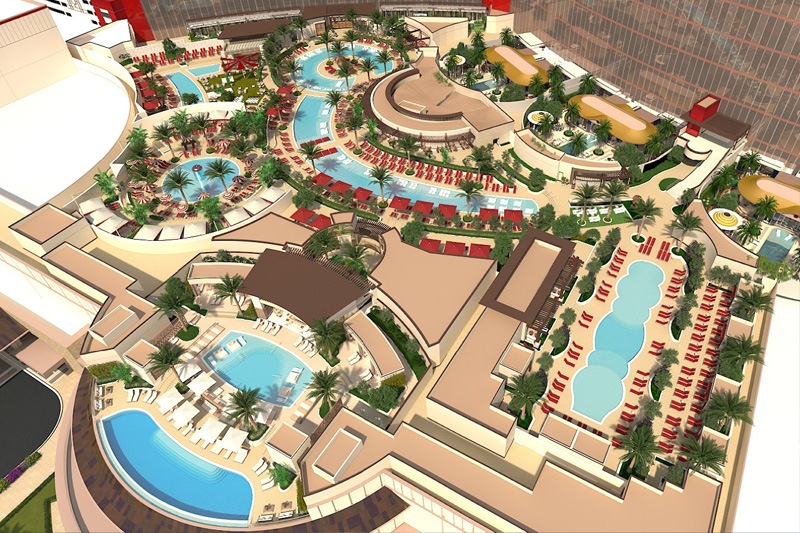 The pool complex will be a Vegas-sized 220,000-square-feet, including an 1,800-square-foot infinity pool. In the parlance of pool construction, that's one big-ass pool complex.
Here are some other numbers of interest about Resorts World:


110,000-square-foot casino



5,000-seat theater



70,000-square-feet of retail space



350,000-square-feet of meeting and banquet space



200,000-square-feet of restaurants and bars



27,000-square-foot world-class spa



14,000-square-foot race and sports book and live entertainment venue



10,000-square-foot marquee



50-foot diameter video globe
Because this blog is of the male persuasion, we perked up when we heard the side of the hotel's west tower will have a 100,000-square-foot LED screen, making it one of the largest LED screens in the country.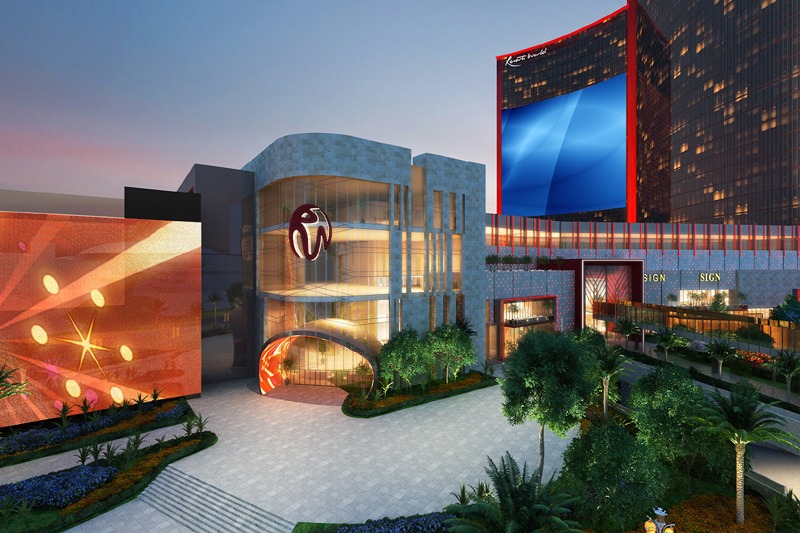 There are some concerns about Resorts World, including that the resort says it will have a "75,000-square-foot nightclub and dayclub concept."
That trajectory seems a holdover from a pre-Kaos era in Las Vegas. The nightlife business model has been described as broken, and not just by us. Listen to us talk about the state of Las Vegas nightclubs on KNPR.
The bigger concern, of course, is Resorts World is set to come online with a ton of supply (3,500 rooms) at a time of uncertainty about demand, as Las Vegas visitation is essentially flat and drive traffic from California has dropped significantly due to increased competition.
Lots of hopes are being pinned on the expanded Las Vegas Convention Center and Raider Stadium. It remains to be seen if those projects move the needle, and by how much.
Still, Resorts World is sparkly and we love new Las Vegas things.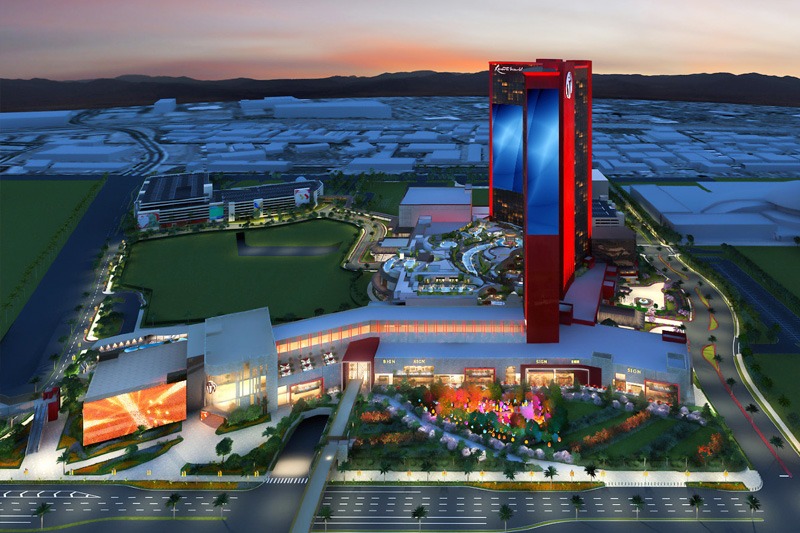 The new Resorts World renderings serve to confirm why Wynn Resorts dropped its lawsuit asserting Resorts World was copying its "trade dress."
Modesty precludes us from mentioning we were mentioned in that lawsuit, as well as the fact Resorts World has officially confirmed our story about smartly dropping the resort's Asian theme.
You know we'll be keeping an eye on Resorts World, and we can't wait to take her for a test drive when she's unveiled in 2021 or whenever.