Rumor: Resorts World Las Vegas To Abandon Asian Theme
Ever since Resorts World resort was announced, way back in March 2013, the intention was for the new hotel-casino to have an Asian theme, including pandas, a Chinese garden and a replica of the Great Wall of China.
Now, we've heard Resorts World Las Vegas will change course and abandon its Asian theme.
"Change course" doesn't quite do it justice, actually, because absolutely nobody saw that coming.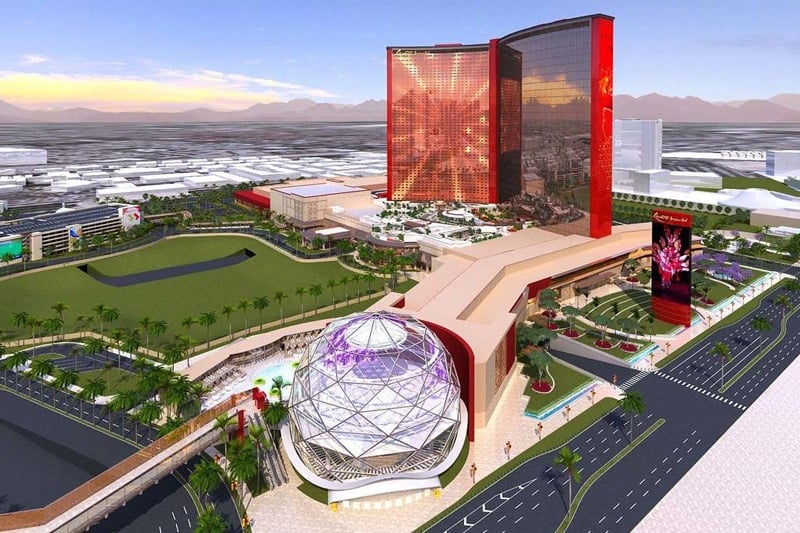 Resorts World has been a source of fascination for Vegas watchers. The Resorts World saga has included not only construction delays, but also a lawsuit claiming Resorts World looks too much like Wynn and Encore.
Originally, the $4 billion Resorts World was to break ground in 2014, with the first phase to open in 2016.
The ground breaking happened in 2015, now the opening is slated for late 2020. Ish.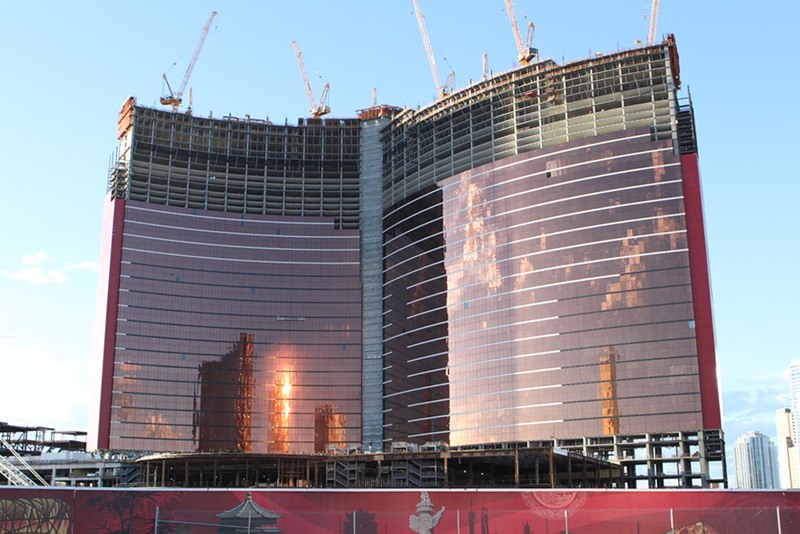 While some consider the sloth-like pace of construction at Resorts World a source of concern, we say it's a cunning business move.
Las Vegas visitation and room demand isn't exactly booming at the moment, so if Resorts World brought its 3,000-plus rooms online now, it could be disastrous.
Also wise is the decision to move away from an Asian theme, should that come to pass. Such a theme could limit the appeal of Resorts World, and de-theming of casinos in Las Vegas has been a trend in recent years. (Treasure Island is now TI, for example.)
Challenges related to international travel could very well be a factor in Resorts World reconsidering its theme. (And don't get us started on the dumpling fire that was Lucky Dragon.)
The official statement in response to our story about Resorts World dropping its Forbidden City theme is a tad on the vague side.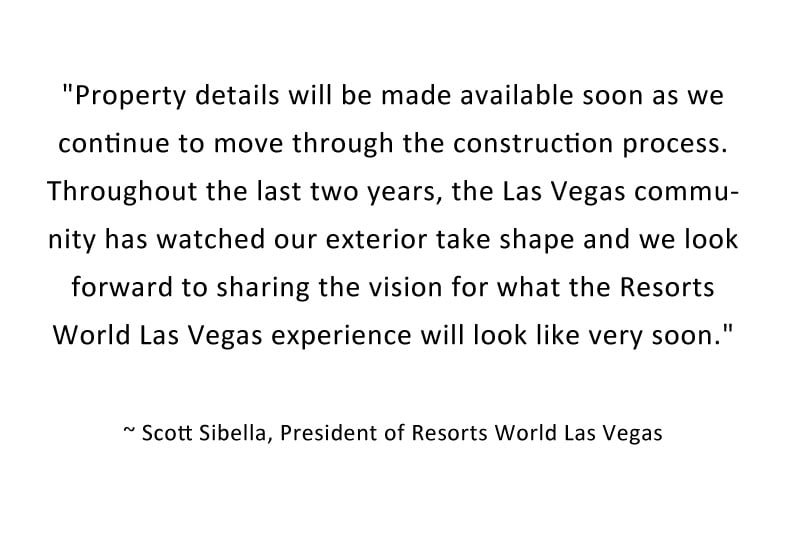 Doubt our sources at your peril!
Which leads us to wonder if the new vision for Resorts World includes a theme at all.
We can't wait to see what's next for Resorts World, but rest assured pandas won't be part of the equation.