Restored Golden Goose Returns to Fremont Street
The classic Golden Goose statue, which once ruled the roost over the seedy Glitter Gulch strip club, has been returned to its former glory and can again be viewed on Fremont Street in downtown Las Vegas.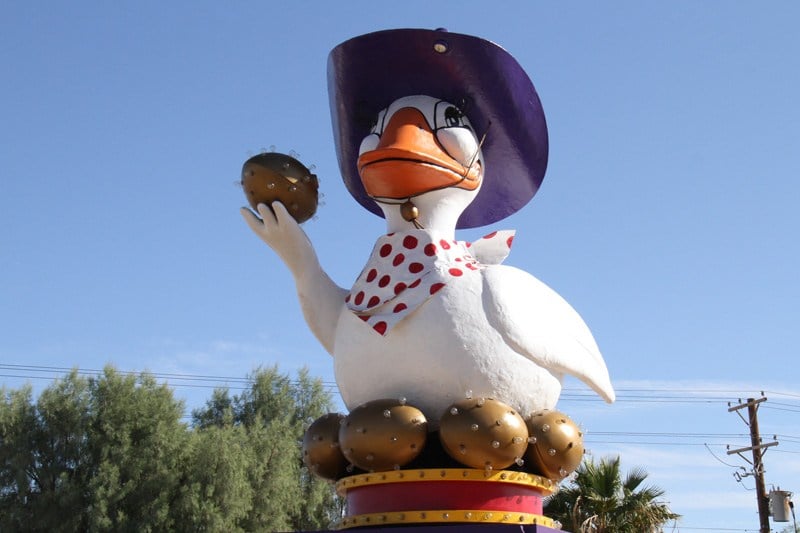 The sign was donated to the Downtown Project by Derek and Greg Stevens, owners of The D and Golden Gate. The Stevens acquired the Golden Goose, along with Glitter Gulch, in 2016.
Downtown Project inherited both the Golden Goose and another iconic casino sign, the baseball player from Las Vegas Club. Here's a photo of the signs near the Las Vegas Club demolition site.

Now, the Golden Goose resides farther east than its original location, at the corner of Fremont Street and 10th Street, near the entrance the Bunkhouse Saloon.
The Golden Goose looks awesome, and not only sports a new paint job, but also revolves, as nature intended.
Downtown Project hasn't made a big deal out of the Golden Goose restoration, so we're going to!
Props, Downtown Project.
All right, so maybe we used "big deal" a little loosely, but we genuinely think it's awesome Downtown Project was willing to make an investment in Las Vegas history despite the fact there's virtually no return on investment with a giant, spinning Golden Goose.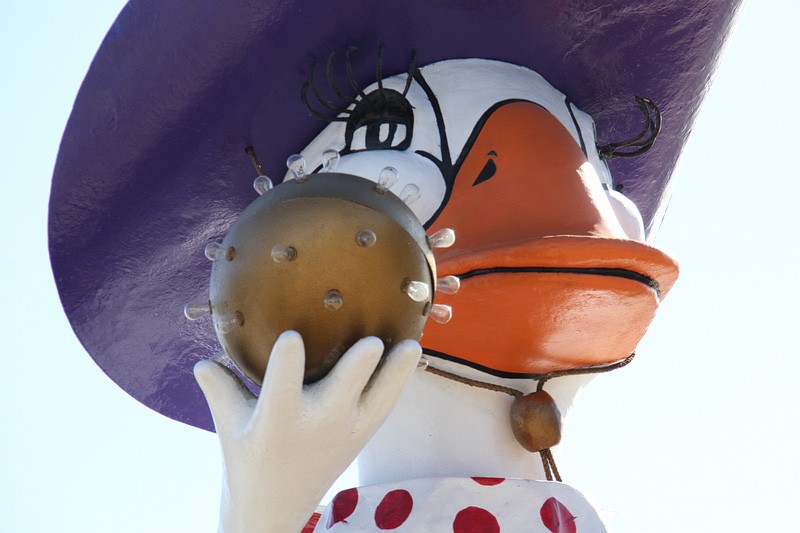 The Golden Goose casino opened in 1974 and closed in 1980. Before that, the space held State Cafe, Buckley's and Mecca Casino.

We haven't heard about any plans for the Las Vegas Club's baseball player, but another iconic statue, Vegas Vickie, is being refurbished and will return to Fremont Street when Circa Las Vegas opens in Dec. 2020.
Here are a few more photos of the Golden Goose before and after its Fremont Street comeback.