Resort Fees Jacked Up at Caesars Entertainment's Four Mid-Strip Casinos
Somebody didn't get the memo.
Despite a non-stop cavalcade of Las Vegas visitors griping about resort fees, and rightly so, Caesars Entertainment is bumping up resort fees at four mid-Strip casinos: Harrah's, Flamingo, Linq and Bally's.

The resort fees at these casinos will go up to $41.95 a night. That's $37 a night (currently $35), plus tax. Yes, you're taxed on resort fees, to make them extra fun.
The resort fee increase goes into effect on March 3, 2020.
Resort fees don't apply to Diamond or Seven Stars loyalty club members, as that "perk" is included in their tier benefits.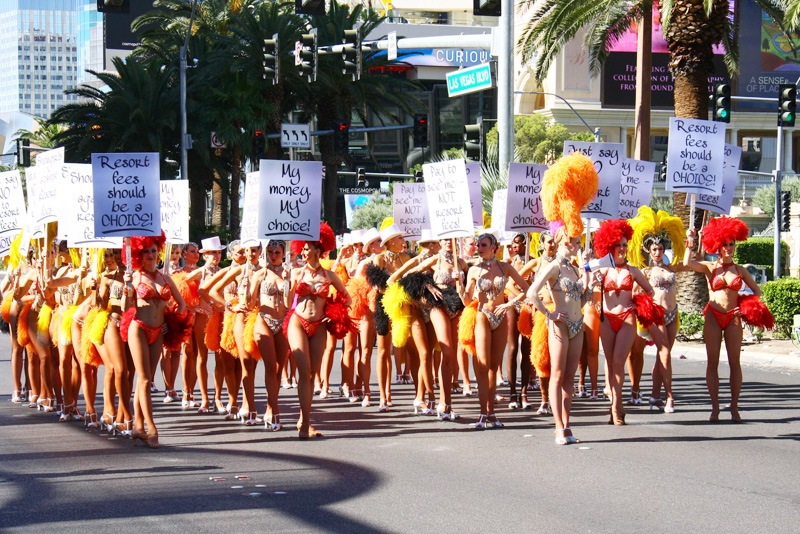 So, about that memo.
See, visitation to Las Vegas has been flat for two years now. This has been caused by a number of factors, including the legalization of gambling across the country.
What casinos don't seem to get, though, is people are also not visiting because they're angry. They're frustrated by parking fees, CNF charges, venue fees and $20 minibar bottles of Fiji water (looking at you, Aria).
Accurate or not, to many, the perception of Las Vegas has shifted from a value destination to a nickel-and-diming destination.
Where there have been glimmers of hope, including Wynn and Encore eliminating paid parking, most casinos don't seem to realize their short-term decisions will hurt Las Vegas in the long run.
It's time to make Vegas a value again. It's also time for us to share this, again.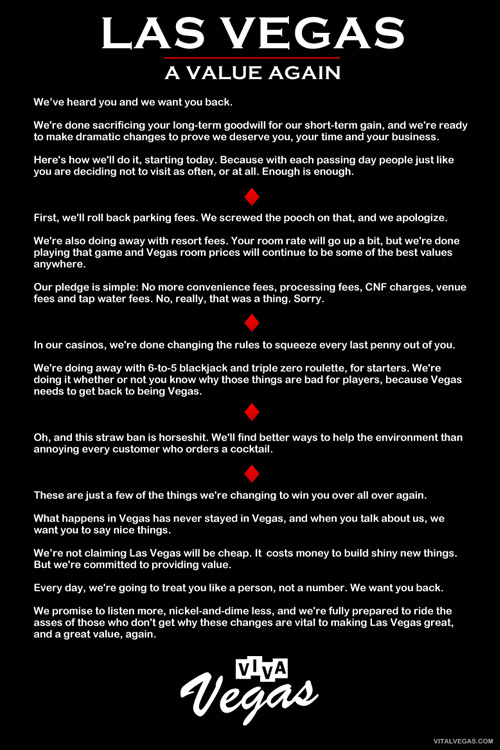 There are still a lot of great values in Vegas, you just have to know where to look. Our totally unbiased recommendation is read more Las Vegas blogs.