Podcast: What's Breaking, Shaking and Awkward as Hell in Vegas
It's episode 152 of the podcast nobody asked for, but thanks to technology and our having too much free time, you're getting, anyway!
In this installment of the Vital Vegas podcast, we share all the things we can't blog about or Tweet, mostly because lawyers don't listen to podcasts.
Three big events recently collided in Las Vegas: St. Paddy's Day, March Madness and the Conexpo-Conn/Agra convention. We'll give you an update on all the shenanigans, testosterone and baseball caps.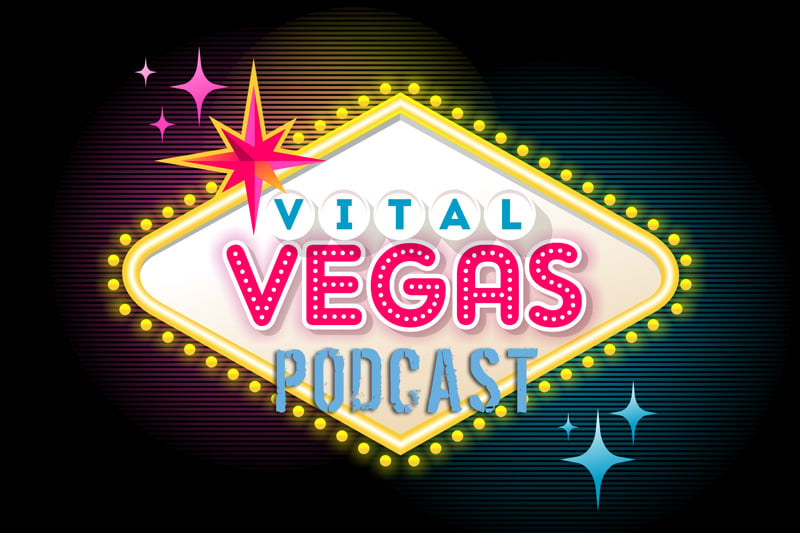 Naturally, we tear through a ton of news we broke, because if it's not about us, why bother?
The CEO of Virgin Las Vegas is stepping down, two cases of Legionnaires' disease were traced to the Orleans and Adele is extending her residency, just for starters.
We've also got a perfunctory news round-up, including: Zappos Theater has been renamed Bakkt Theater (and everyone's pronouncing it wrong), the City of Las Vegas debuted a useless archway viewing platform, a Meatball Hero food truck is coming to Fremont East, Stanton Social Prime opens and casinos are still doing P.R. like it's 1970, the spa at Palms has reopened, Siegfried and Roy's home sold for $3 million, David Blaine dislocated his shoulder onstage, Chicken Guy is coming to the Caesars Palace food court, the Beverly Theater has opened, Elon's tunnel shuttle system had its one-millionth rider and the Horseshoe's marquee is on the verge of a happy ending.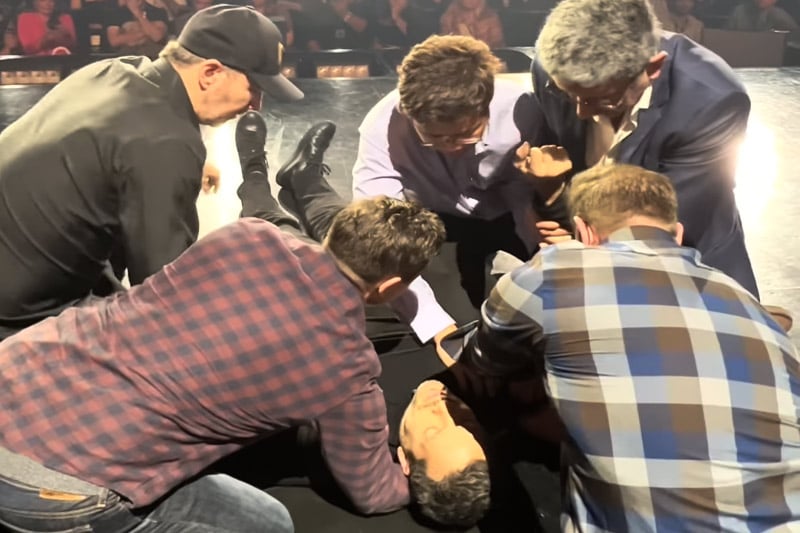 Our "Listicle of the Week" features 11 of our favorite Vegas-related Tweets we saw this week.
Oh, who are we kidding, you aren't going to listen to the podcast, so here they are.
1. Vegas-related: Hooters and Twin Peaks have kids menus.
2. No matter how much cologne you wear, it's too much.
3. On the bright side, All Net Resort & Arena is using no water, violating no labor laws, creating no dust, causing no traffic congestion, experiencing no supply chain disruptions, is rolling back no loyalty club benefits and has no resort fee.
4. Winning "like a Caesar" is catchy! Awkward: Gambling was illegal during the reign of Julius Caesar.
5. Fun fact: When Howard Hughes moved into the Desert Inn, he was wearing blue pajamas.
6. Today, we're sharing something both hysterical and tragic. You know, like Criss Angel without a shirt.
7. Fun fact: A solid third of people at any craps table on The Strip have no idea what just happened or why they're cheering.
8. Hi. When are the sports over? Asking for a friend.
9. If you're winning at blackjack and a casino asks for your I.D., it's not because they're checking your age.
10. (In response to Main Street Station sharing a sign saying, "Save water, drink beer.") Funny! Also, it takes about seven gallons of water to make one gallon of beer.
11. Hearing the rumored Silicon Valley Bank Sphere naming rights deal may not happen after all.
Yes, those were all our Tweets. There are probably other people who Tweet Las Vegas things, but we just find ours the most entertaining, objectively speaking, of course.
Anyway, if you have a 15 minute commute, we pack four whole trips into one episode of the podcast, so buckle up and enjoy the ride. It's a lip-smacking good time!