First Look at Meatball Hero Coming to Fremont East
We are a huge meatball fan, so we experienced borderline euphoria when we heard there's going to be a new meatball food truck, Meatball Hero, coming to Fremont Street East in downtown Las Vegas.
Meatball Hero will sit on the corner of Fremont Street and Las Vegas Boulevard, at the entrance to Fremont East.
Fremont East is, of course, the more eastward, slightly less shit-faced cousin of Fremont Street Experience.
We've got a first look at Meatball Hero, arriving this spring.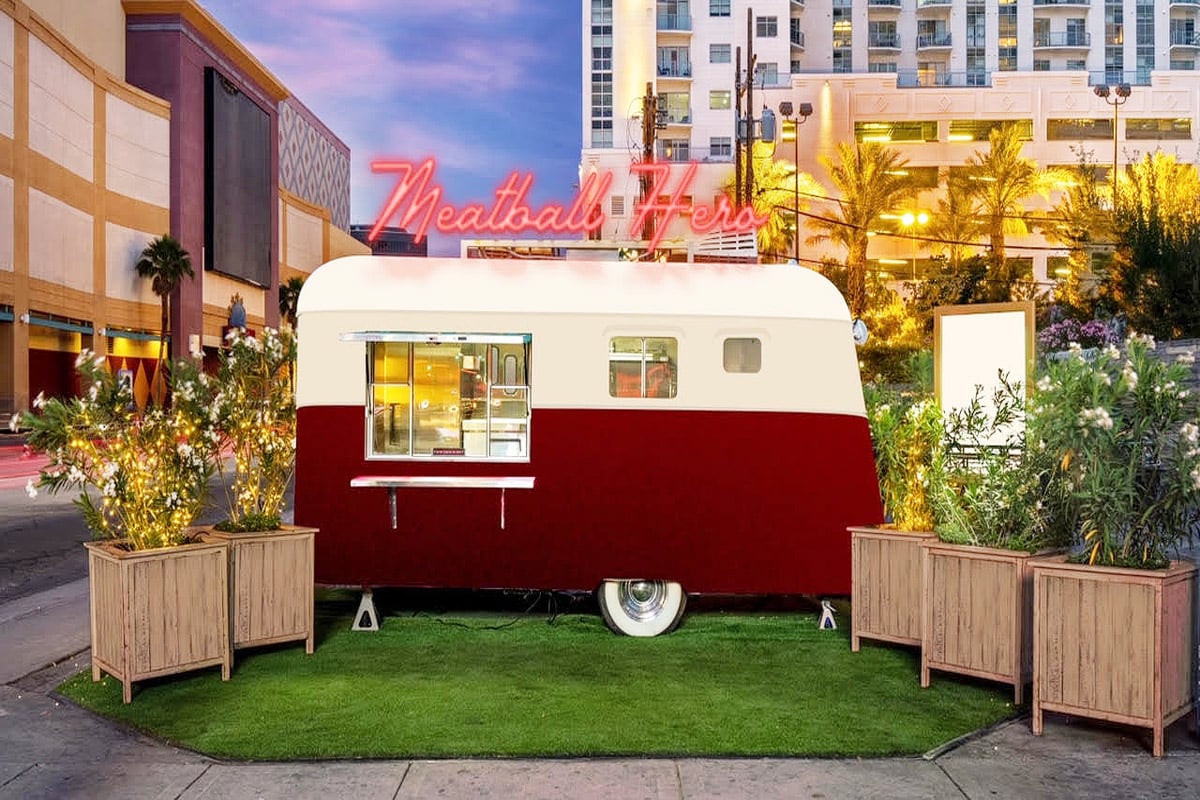 Details about Meatball Hero are light at the moment, but the place has "meatball" right in the name, so odds are it's going to be fantastic.
The food truck will be an "on-the-go eatery," and "will serve freshly made meatballs from a vintage trailer framed by potted palms and foliage." That's everything that's been shared to-date, sorry.
Meatball Hero replaces another food truck, Cousins Maine Lobster, in that spot. Meatballs and lobsters are natural enemies, so we are thrilled to see meatballs have prevailed. Fremont has enough pizza.
Cousins Maine Lobster truck is out. pic.twitter.com/tisvFZIyWm

— Vital Vegas (@VitalVegas) July 4, 2020
Meatball Hero comes from downtown hero Ryan Doherty and his Corner Bar Management.
Ryan Doherty is pretty much single-handedly re-shaping Fremont East as an overall destination, with a slew of venues fulfilling his ever-creative vision for this long-neglected entertainment district.
Doherty also runs Park on Fremont, Lucky Day, Discopussy, We All Scream, Cheapshot, Commonwealth (and its Laundry Room speakeasy) and the recently-acquired La Mona Rosa (formerly La Comida).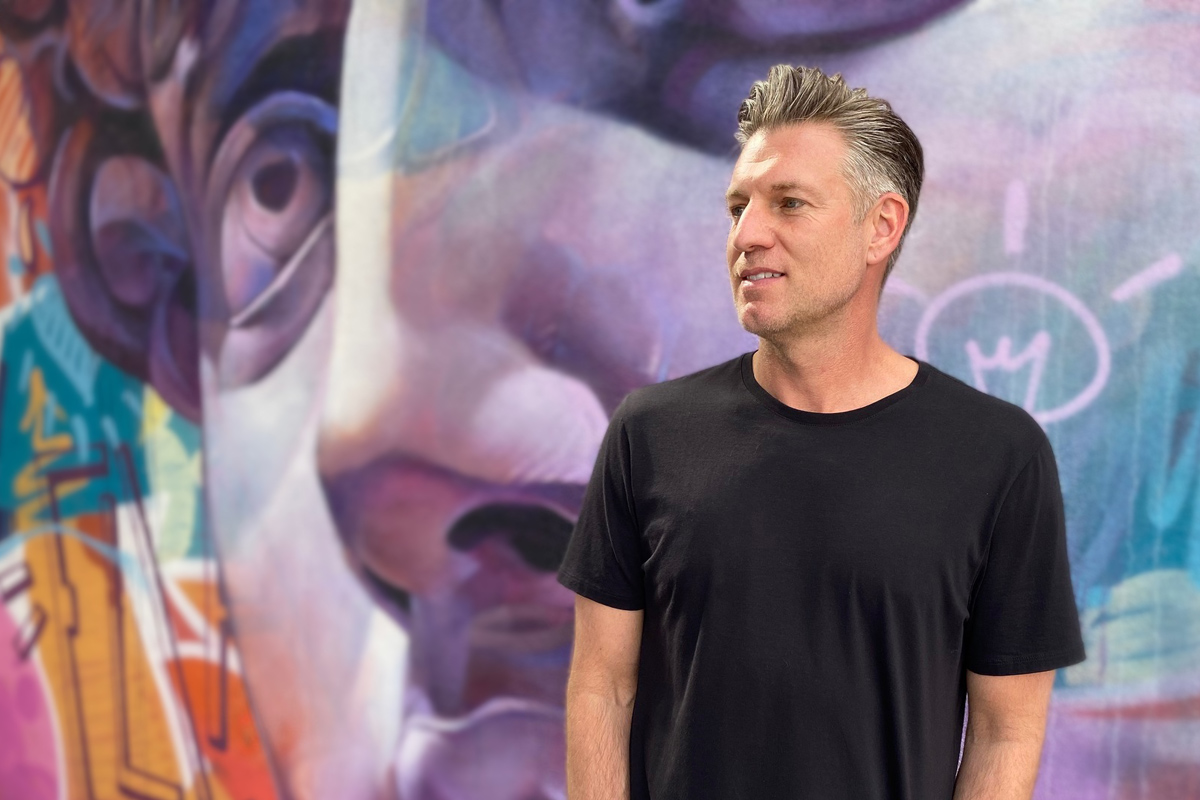 Farther down Fremont Street, Doherty also has the underrated Peyote restaurant at Fergusons Downtown Motel.
Meatball Hero will sit right next to Park on Fremont, which is closed temporarily for a renovation. The restaurant was supposed to reopen March 1, 2023, but that's been pushed back a bit. We were the first to share the renderings for that project, too, of course.
We're still trying to wrap our head around how one eats a meatball hero "on-the-go," but we're up for the challenge.
The good news is if this concept doesn't fly, it should take about 15 minutes to swap out the sign and menu and experiment with other items to address visitors' drunchies.
"Gyro Hero" has a nice ring to it.
We'll keep an eye on Meatball Hero, and look forward to donning a rain poncho as we work our way through the menu.