Adele Expected to Extend Caesars Palace Residency
Nothing has been officially announced yet, but rumor has it (we should know, we were the first to share it) Adele will extend her residency at Caesars Palace.
Adele has a couple of weeks left to go in her current residency, but we hear she's on the verge of sharing more performance dates.
Our scoop is being confirmed by other media outlets, mostly British.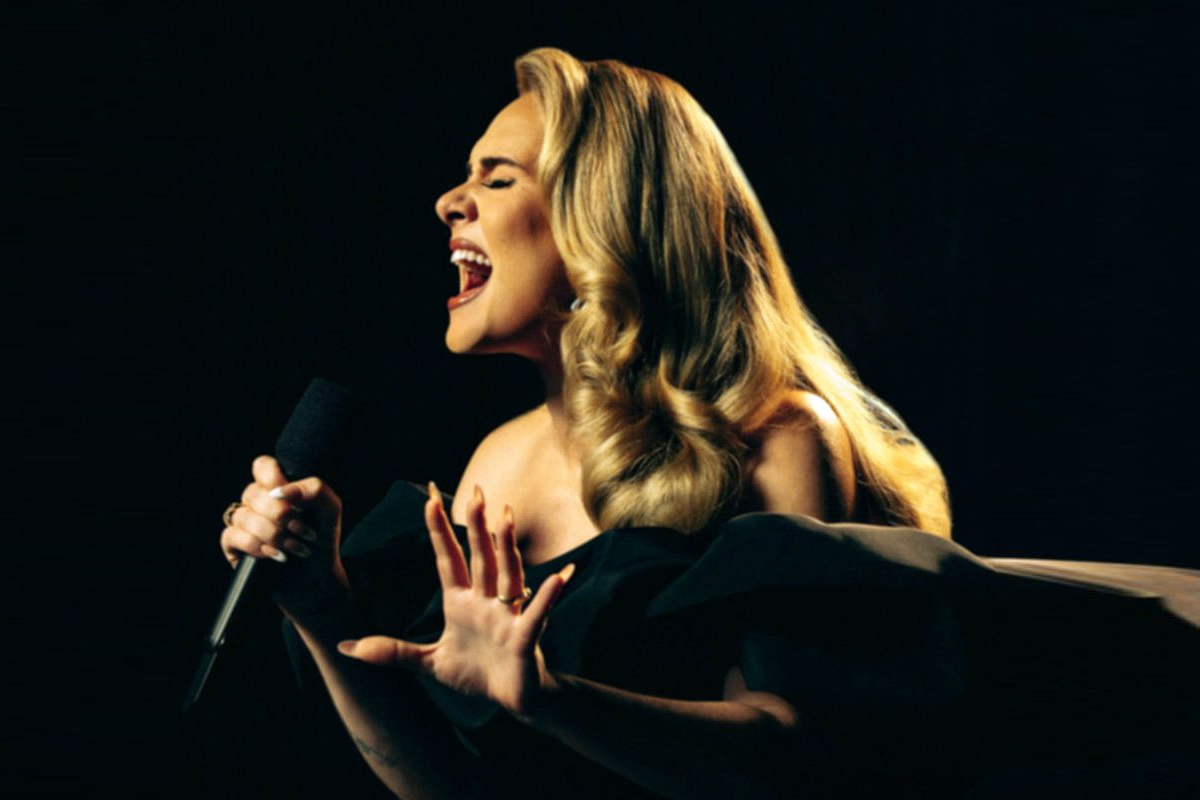 Other rumors, not ours, say Adele could get as much as $1.2 million per show when we residency is extended. That's said to be about double what she currently makes per show.
Adele has apparently been very, very good for Caesars Palace and its owner Caesars Entertainment.
Adele's residency got off to a rocky start when she canceled it (sorry, postponed) at the last minute back in Jan. 2020.
The singer has redeemed herself with a crowd-pleasing show, and not a single performance cancellation, despite some challenges with physical ailments.
Future residency dates haven't been announced, but we'll keep our ear to the railroad tracks, or whatever the kids are doing now to get scoop.
Our source says a new slate of shows could begin as early as June.
Informed @Adele is extending her residency @CaesarsPalace. New set of shows starts mid-June. Announcement imminent.

— Vital Vegas (@VitalVegas) March 9, 2023
Other rumors are swirling about Adele being engaged, and she may also be planning a wedding this summer.
Related: Give the pregnancy thing a minute.
Nobody's talking about how Adele's upcoming pregnancy could affect her residency schedule.

— Vital Vegas (@VitalVegas) January 28, 2022
If word of Adele's compensation come to fruition, she'll be one of the highest-paid Las Vegas entertainers, ever.
It's estimated Lady Gaga makes $1 million a show for her residency at Park Theater (annoyingly rebranded to Dolby Live).
Adele's success isn't just her own, of course. Caesars Entertainment is reaping the benefits of its patience following her embarrassing postponement debacle. Adele draws the perfect casino customer, with lots of disposable income for rooms, restaurants and other hotel amenities.
We haven't seen Adele Adkins' show, but it's gotten strong reviews and it seems we may have a successor to Celine Dion, whose own Resorts World residency has been postponed indefinitely due to medical issues.
Yes, Adele's last name is Adkins. Just another reason to always read our stories completely. You never know what you'll learn to help win a bar bet someday.