PBR Rock Bar Creates Inspired, Awkward Photo Op With Bedazzled Bull Testicles
We'll say it right up front: We never imagined we'd type those words in that order, ever.
Nevertheless, PBR Rock Bar at Planet Hollywood has created a must-see photo op by decorating a bull statue in an audaciously eye-catching way.

We've written about offbeat Las Vegas photo ops in the past, and shared stories about the city's phallic objects, but this bold decorative touch stands out for its sheer originality and undeniable flair.
Simply put, nothing says Las Vegas like a bull with disco balls.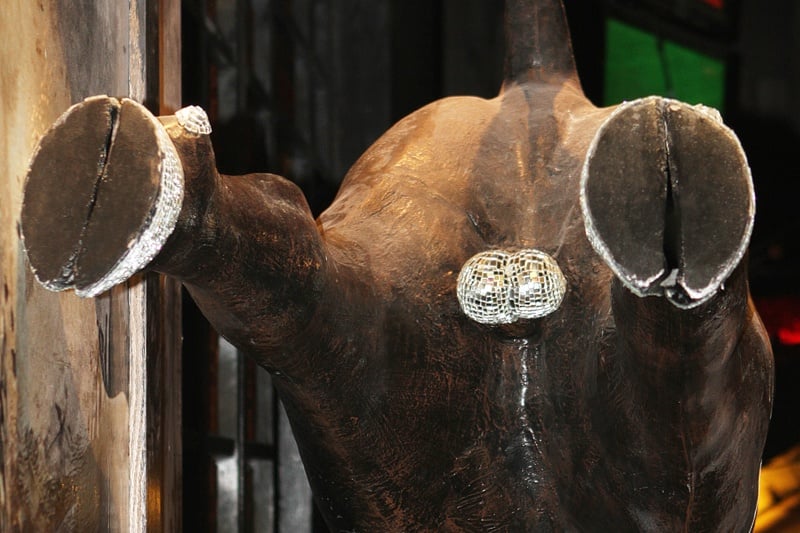 Hello, Pulitzer Prize.
PBR Rock Bar, of course, is home to a variety of bulls, including a mechanical one.
We trust mirrors were added to the bull's "boys" as a reflection of the restaurant's irreverent and fun-loving atmosphere.
You never know what surprises await in Las Vegas!