Park MGM to Be First Entirely Non-Smoking Resort in Las Vegas
Park MGM, formerly Monte Carlo, is reportedly going to break new ground when it reopens. Word is Park MGM will be the first completely non-smoking casino resort on the Las Vegas Strip.
Yep, the casino, the hotel and pool. The whole nine.
Boom.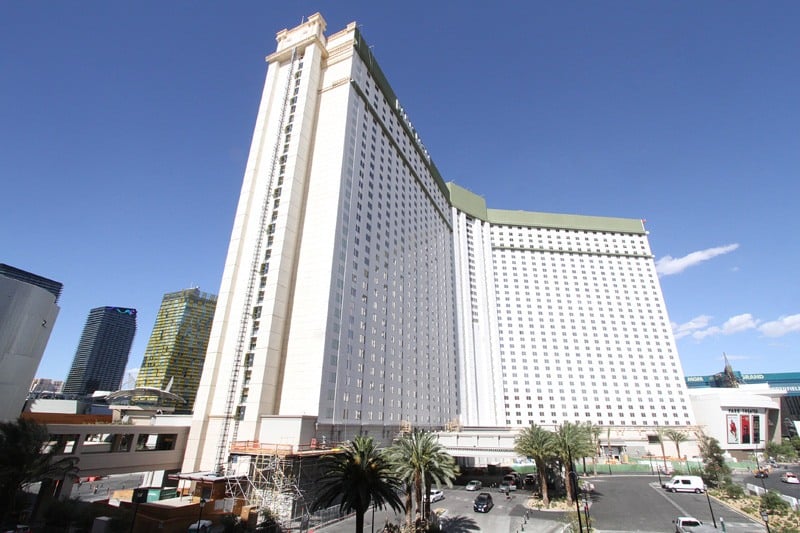 There's been a lot of buzz about Las Vegas casinos possibly going non-smoking (including a rumor about Planet Hollywood which Caesars Entertainment quickly denied), but popular wisdom has been a non-smoking casino in Vegas is doomed.
We beg to differ.
Park MGM is the perfect casino resort to take the smoking ban leap.
While the timing is related to the COVID-19 crisis, a smoking ban is going to be a huge market differentiator for Park MGM. That marketing hook is needed more than ever, especially because the hotel has not met expectations since the Monte Carlo rebrand. Ditto the resorts hotel-within-a-hotel, NoMad.
The goal for Park MGM has always been to appeal to younger customers (or any customers, really). The "bold" move to ban smoking is certain to be a draw for customers who may never have been to Park MGM, or Monte Carlo for that matter.
It seems likely the smoking ban at Park MGM will be presented as "temporary," but if it results in pulling in new customers, it may end up being the beginning of a trend for Las Vegas casinos, despite the vocal opposition to such a cultural and business shift.
Interestingly, former MGM Resorts CEO Jim Murren may have tipped the company's hand about a smoke-free Vegas casino, without ever mentioning a specific resort.
In an interview with Fox 5 Las Vegas, Murren said he believed over time Las Vegas casinos will "gravitate" toward being smoke-free.
Another breadcrumb MGM Resorts would make this move? A survey sent to loyalty club members specifically asked if enforcing non-smoking policies would increase their chances of returning sooner. Somebody, apparently, answered "yes." See more from the MGM Resorts survey.

We've hear there are a lot of MGM Resorts executives who are very nervous about this decision, and if the rumor pans out, we look forward to seeing how this surprising twist unfolds.
The best players at Park MGM are already being contacted by their casino hosts to make sure they're cool with the smoking ban.
There's been no official announcement from Park MGM about the rumored smoking ban or a reopening date.
Update (7/19/20): An image has been making the rounds on Facebook that confirms our scoop.