MGM Resorts Survey Gives Insights Into What May Lie Ahead
A survey sent to MGM Resorts loyalty club customers provides fascinating insights into the opportunities and challenges ahead for Las Vegas casino companies.
The survey apparently went to the company's highest loyalty club tier levels, Platinum and Noir.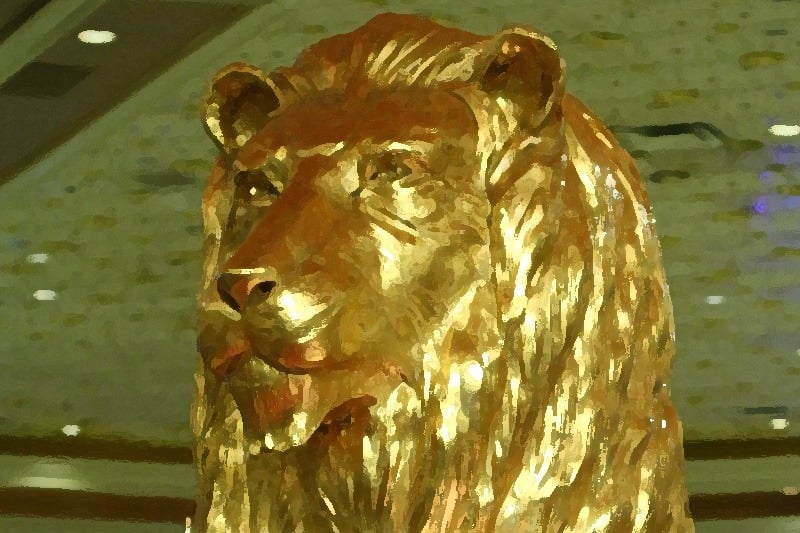 The survey attempts to gauge customer sentiment about returning to Las Vegas following the COVID-19 shutdown.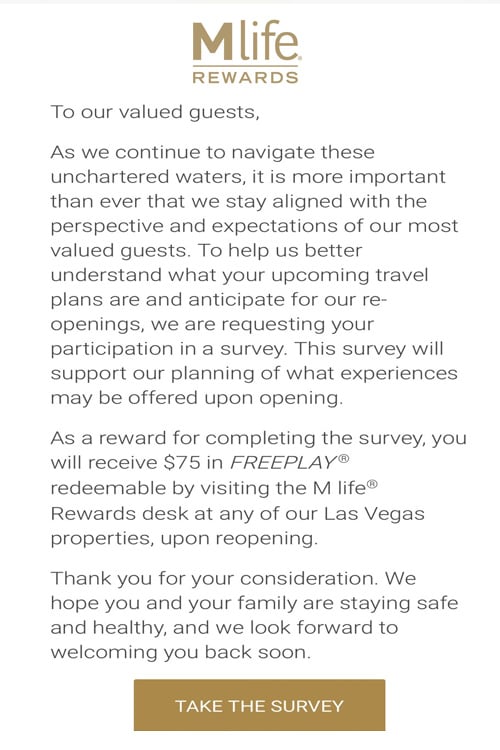 The survey starts with a question related to whether free parking or free play would increase the likelihood of visiting a Las Vegas resort.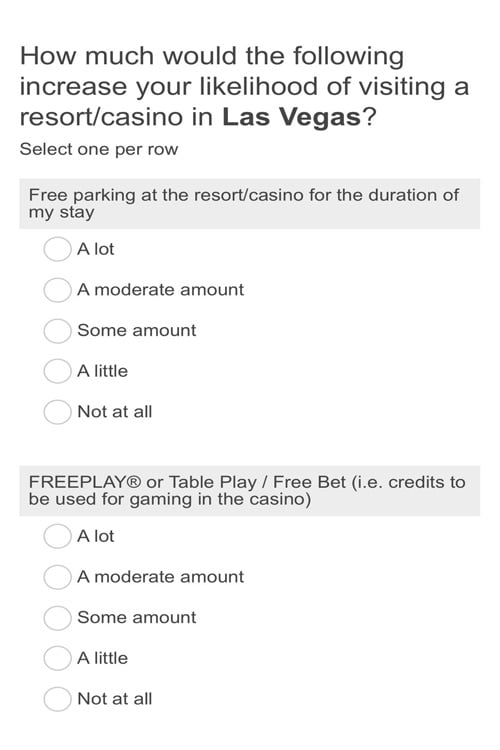 "Free parking" has such a magical ring to it, doesn't it?
One component of that question was shocking, honestly.
The survey asks respondents about the idea of "a policy that only resort guests are allowed on the premises." That's the first time we've seen that idea floated by any casino company, and would be a dramatic (and expensive) move to make players feel safe in their favorite resorts.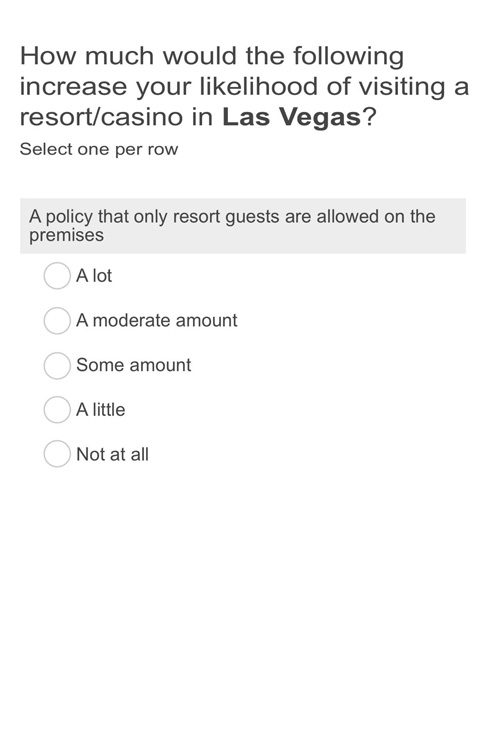 MGM Resort is also testing the waters about doctors on site, self-service food ordering and dividers between staff and guests.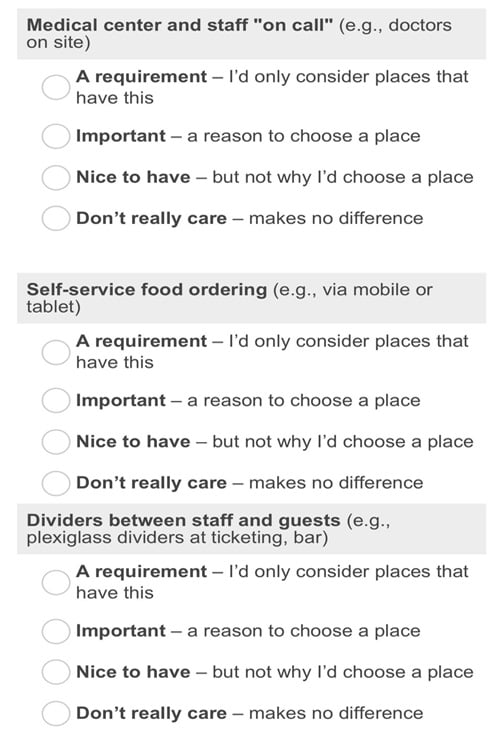 There were also a number of questions related to safety measures, including masks and gloves being made available to guests, temperature checks and enhanced viral cleaning of rooms.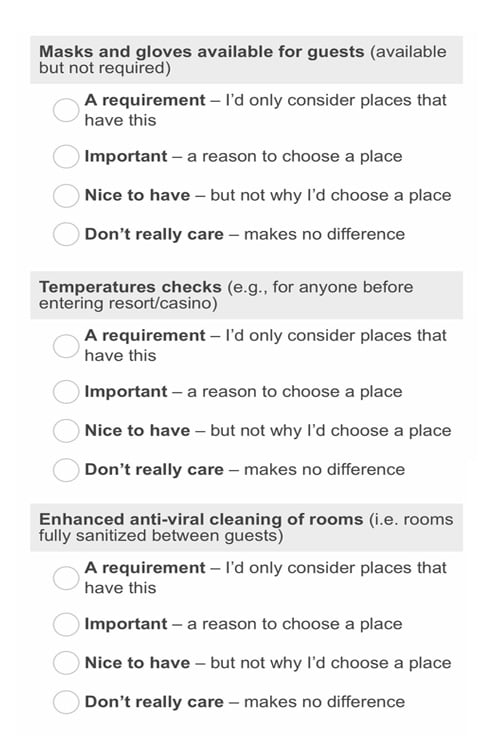 One of the most intriguing question in the survey broached the prospect of non-smoking policies throughout casino resorts.
Given health concerns around COVID-19, which affects the respiratory system, there's been speculation casinos might implement temporary or permanent smoking bans.

Casinos have been one of the few hold-outs when it comes to smoking indoors, but it seems that practice could soon go the way of buffets and hand-shaking.
MGM Resorts seems to be anticipating reluctance on the part of some customers to make the casino the focus of their visit, so asks players about experiences outside the casino.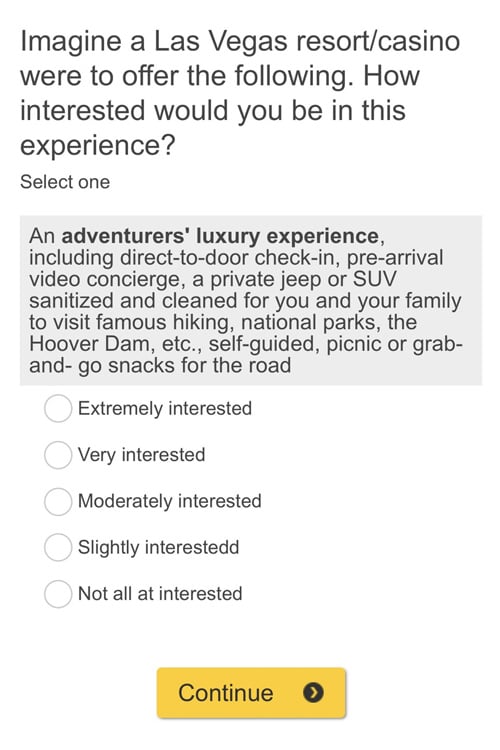 The survey also asks guests about their interest in all-inclusive experiences.
There's also a mention of exclusive "player parties," the implication being the company may offer opportunities that minimize mingling.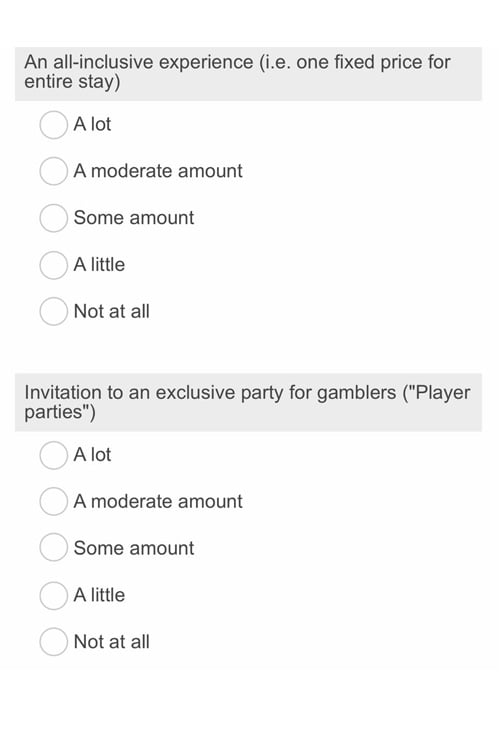 Customers were also asked specific questions about their spend prior to the crisis, and how much they'd expect to spend on a first trip back to an MGM Resorts casino.
The company also asked customers when they expected to make their first trip back to Las Vegas.
There was also a question about the possibility of a private charter airline to provide transportation to Vegas.
Nevada Governor Sisolak's shelter-in-place directive expires on April 30, and a number of Las Vegas hotel-casinos are taking reservations for May 2020. MGM Resorts has communicated its Las Vegas resorts will remain closed through May 31. The company is taking reservations for June 1, 2020.
It's clear companies and other businesses are weighing their options and gauging customer sentiment prior to the reopening of Las Vegas.