Palms Casino Resort Reportedly Sold
We hear reliably and exclusively the off-Strip Palms Casino Resort has been sold.
Yes, we know to whom, and no, we can't say yet. Half a scoop is still a scoop, so make the best of it.
All we can share is the buyer isn't currently in the Las Vegas market. Also, it's not a REIT or private equity fund, a welcome relief.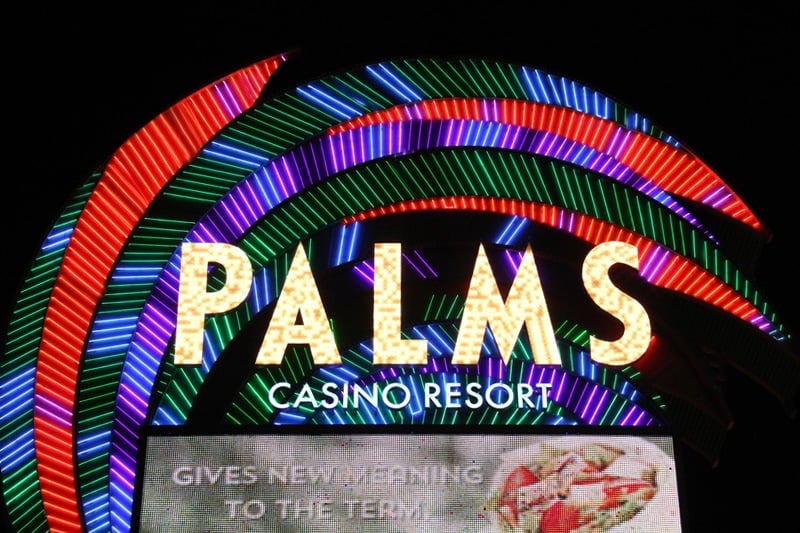 Palms never reopened after Las Vegas casinos were shut down on March 18, 2020 due to the COVID-19 crisis.
Palms was in trouble even prior to the pandemic.
The resort's owner, Red Rock Resorts (Station Casinos), sunk an ungodly amount of money into a renovation ($690 million), then its Kaos nightclub and dayclub imploded right before our eyes, resulting in millions in losses.
Palms was purchased for $312.5 million in 2016.
Mid-2020, Red Rock Resorts CEO Frank Fertitta went public in an attempt to "squash" our rumors about Palms being for sale. We don't squash easily, so we responded as we occasionally do.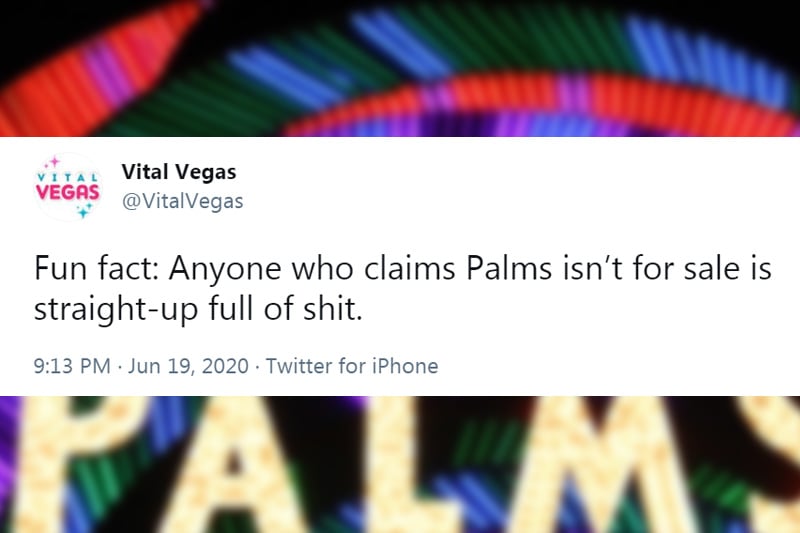 Finally, an official announcement of the sale of Palms resort is close at hand.
No financial details of the sale are available yet, but we'd expect the sale price to be between $800-900 million. Red Rock Resorts was motivated to relinquish Palms, but it's not a fire sale.
The new owner will reap the benefits of all the Palms improvements, without the burden of misguided decisions about nightlife and restaurants. We trust you weren't emotionally attached to places like Bobby Flay's Shark restaurant, as those partnerships aren't likely to survive the transition.
Still, under new ownership and management, Palms' best days could still be ahead.
Our usual disclaimer applies: This is an unconfirmed rumor. Things change and not all rumors pan out. Often, they do.
More news soon!
Update (5/4/21): The sale of Palms to San Manuel has been confirmed. The sale price is $650 million. The transaction is expected to close by the end of 2021. Translation: Boom.