New Strip Location of Pinball Hall of Fame in Jeopardy Due to Pandemic
A beloved attraction in Las Vegas, the Pinball Hall of Fame, has hit a financial snag in its plans for a new Strip location due to the pandemic.
Pinball Hall of Fame is asking for financial assistance, via a GoFundMe page, so construction of its new building can be completed.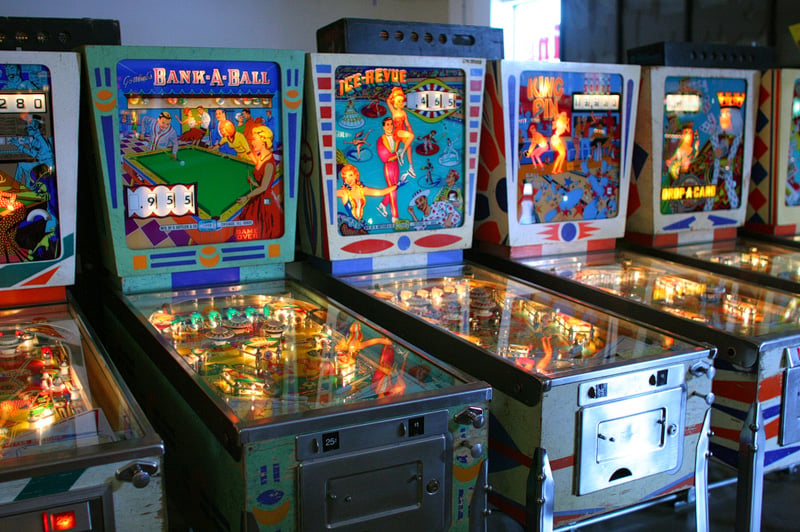 The new Pinball Hall of Fame will be located at 4915 S. Las Vegas Boulevard, not far from the "Welcome to Fabulous Las Vegas" sign.
The project to construct a new home for the Pinball Hall of Fame was underway prior to COVID-19. Financial projections were turned upside down due to a dramatic decrease in Las Vegas
visitors.
Fewer visitors has meant fewer quarters in the pinball machines, resulting in a $500,000 loss of revenue.
While the new Las Vegas Pinball Hall of Fame building is 96% complete, there's a chance the revenue shortfall could result in the attraction being without a home.
According to Tim Arnold, there's a very real possibility the Hall of Fame will be given the boot from its current Tropicana location on May 6, 2021. If construction of the new building
isn't completed, it will leave the Pinball Hall of Fame in limbo with an uncertain future. Which may be the definition of "limbo." Please stop scrutinizing every word we write, it's a lot of pressure.
"We can't cut staff costs, as we are all volunteers," says Arnold. "We have sold off dozens of donated machines and have limited new machine purchases to a minimum, just enough to keep our local customers coming back."

Fans of the Pinball Hall of Fame have risen to the occasion, donating $82,000 of the $200,000 needed to complete the project, but the 27,000-square-foot attraction isn't out of the woods
yet.
Throughout the financial struggles, Tim Arnold has managed to keep his sense of humor.
In a video to pinball fans and supporters, he says, "Tell your friends, link and share and whatever you kids do with those computer things you have."
Here's a look at the lovable pinball nerd leading the charge for the new Pinball Hall of Fame.
The Pinball Hall of Fame originally opened in 2009. The attraction currently has about 250 vintage pinball machines, not just for display but also for play. The new location will have more than 700 pinball machines and arcade games.
Many of the games slated for the new location have been in storage for 30 years.

As Arnold mentioned, the Pinball Hall of Fame is staffed entirely by volunteers, and as a non-profit organization, the museum often donates proceeds to charity, including the Salvation Army.
Here's how the new Pinball Hall of Fame looked the last time we stopped by.
We talked with Tim Arnold on our podcast.
We caught up with Arnold again recently to learn more about the attraction's financial challenges.
Let's see if we can help flip this situation and help save the Las Vegas Pinball Hall of Fame. We donated $50 and it takes a lot for us to part with funds that might otherwise have gone into a Wheel of Fortune machine.
Take a listen to our chat with Tim Arnold about the precarious predicament the Pinball Hall of Fame finds itself in.