Vital Vegas Podcast, Ep. 114: Kamu Karaoke, Pinball Hall of Fame and an Ass-Ton of Yammer
Podcasting is extremely difficult to do well, and this episode is a great example.
As usual, our incredible guests take up the slack.
In this installment, we chat with the owner of Kamu Ultra Karaoke Lounge at Venetian, Jeff Kim.
Kamu Ultra Karaoke is unlike any karaoke you've ever experienced in Las Vegas. We loved it, and we hate everything.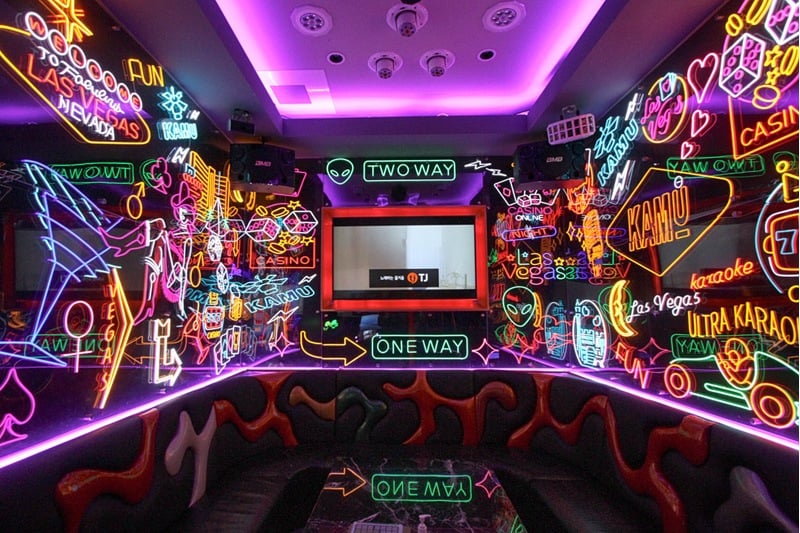 Also up is Tim Arnold, owner of the Pinball Hall of Fame.
We met up with Arnold on the site of a brand new Pinball Hall of Fame on the Las Vegas Strip to get all the skinny about this massive new attraction opening in January 2021, three times the size of the original Pinball Hall of Fame.

We also talk about recent visits to Heritage Steak at Mirage, Mon Ami Gabi at Paris, Marche Bacchus in Desert Shores and Carlos'n Charlie's at Flamingo.

There's the requisite Las Vegas news, of course, with a smattering of exclusive scoop you won't find anywhere else.
You'll also want to imbibe in our list of "10 Planes We're Going When We Get Video Poker Bars Back."
Podcasts can't take the place of Las Vegas, of course, but they might help kill some time until your next visit.
Take a listen and apologies in advance.