Mermaids Casino is Demolished in Downtown Las Vegas
Mermaids Casino, a seedy but beloved casino on Fremont Street in downtown Las Vegas, has been demolished to make way for a new resort.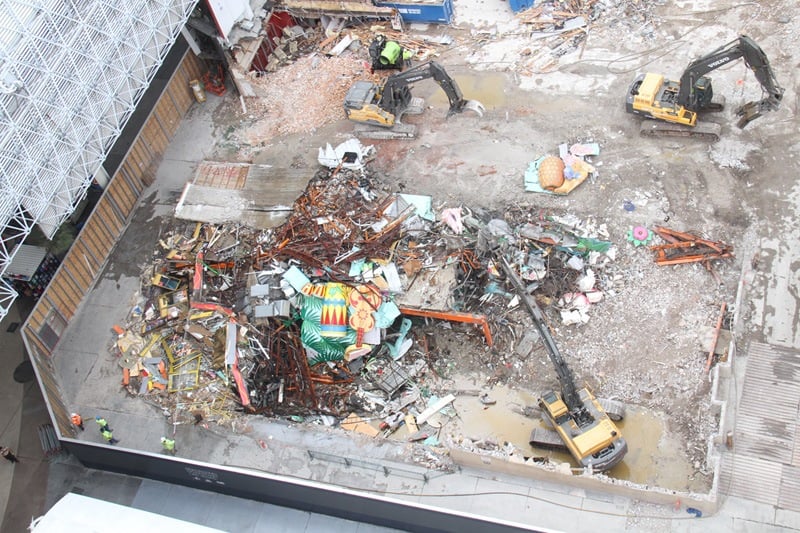 The Mermaids site has hosted a number of casinos since it opened as Silver Palace in 1956.
After Silver Palace, it was Carousel Casino, Gambler's Hall of Fame Casino, Sundance West and Sassy Sally's.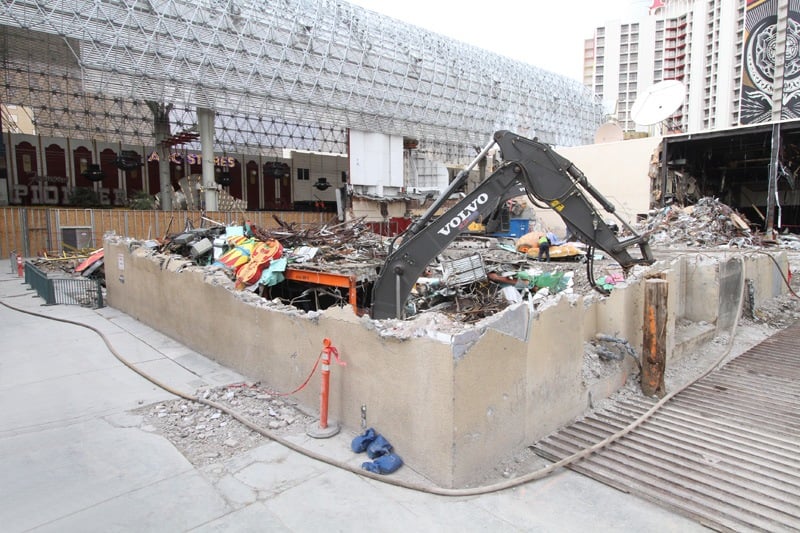 Mermaids closed at 11:00 p.m. on June 27, 2016, along with another small casino nearby, La Bayou.
Mermaids was a low-roller favorite on Fremont Street, known mainly for its convenient restrooms and deep friend Oreos and Twinkies.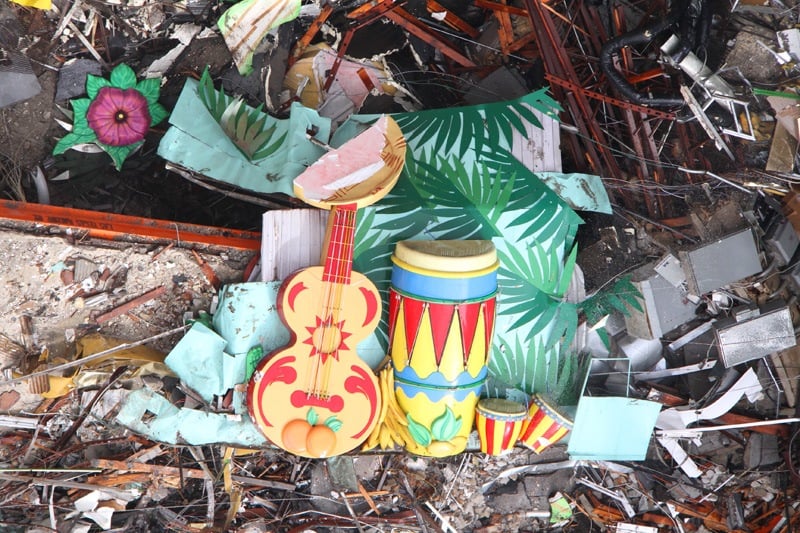 On August 5, 2017, the Mermaids facade came down as part of a blockwide demolition which includes the Glitter Gulch strip club and Las Vegas Club casino.
Here's an aerial view of Mermaids in all its pulverized glory.
Crews have already begun work on gutting the casino level of the Las Vegas Club. Soon, the casino's parking structure and hotel towers will be brought down.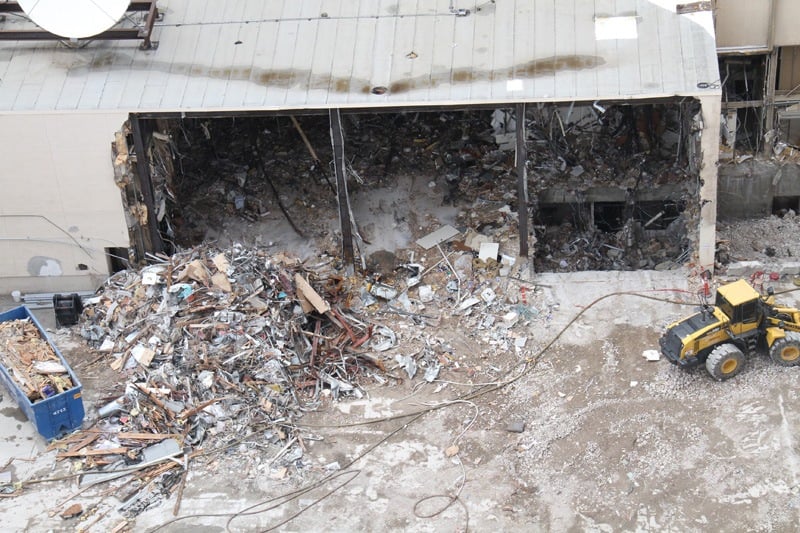 Demolition of the block will be completed by the end of 2017, and a new resort, from Derek
and Greg Stevens, owners of The D and Golden Gate, is expected to debut in 2020.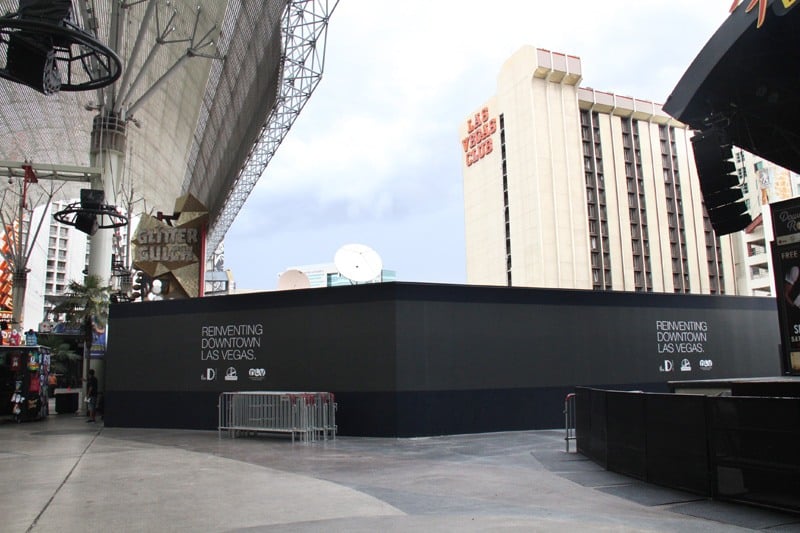 One thing can be said for certain about Mermaids, it had character. The casino, a certified
"grind joint," was a source of fond memories for many Vegas visitors. And intestinal
distress. But mainly that first thing.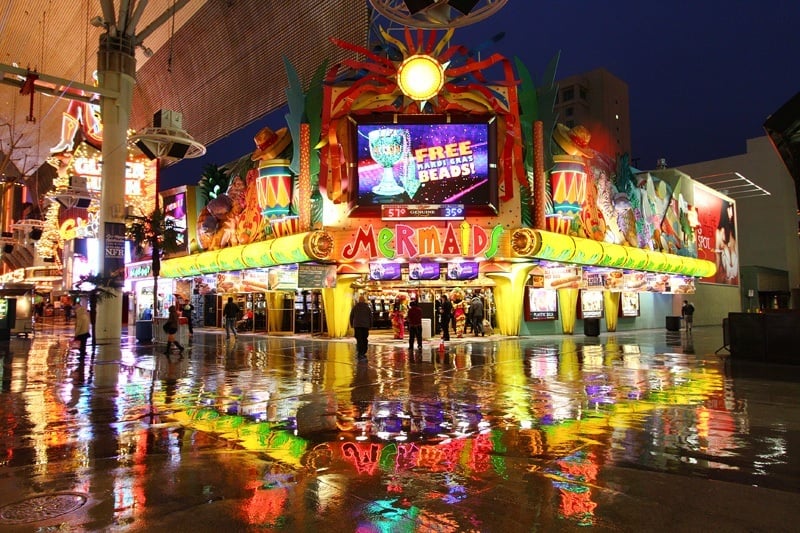 Farewell, old girl.
Enjoy more exclusive photos from Mermaids' final moments.