Mermaids, La Bayou and Glitter Gulch Close to Make Way for New Downtown Resort
Three mainstays of Fremont Street have shuttered at once, for good: Mermaids, La Bayou and Glitter Gulch.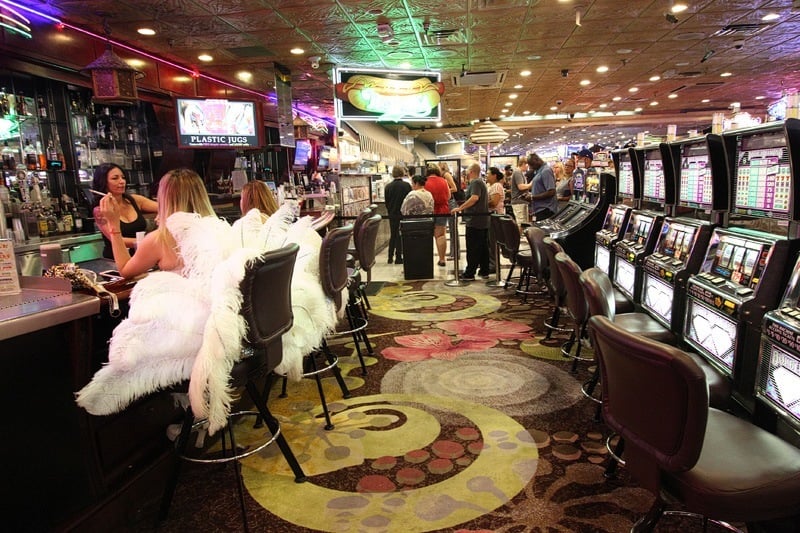 Each of the now-closed establishments has a long and glorious history, which we are obviously far too lazy to actually look up.
Instead, let's take a superficial look at these longtime fixtures of downtown Las Vegas.
Glitter Gulch was a strip club, the only one on Fremont Street. Glitter Gulch didn't have the best reputation, which is perhaps why it closed unceremoniously and under cover of darkness at 4:00 a.m. on June 27, 2016.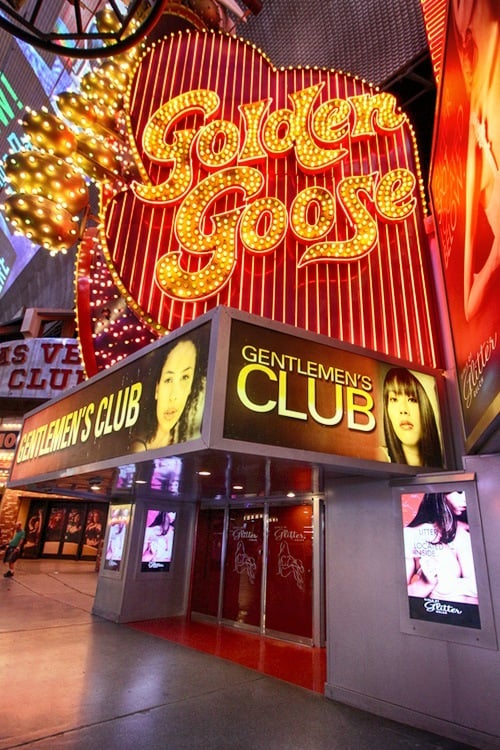 Rumor has it that even when the music stopped and the lights came up, Glitter Gulch patrons didn't want to leave. Behold, the power of beer goggles.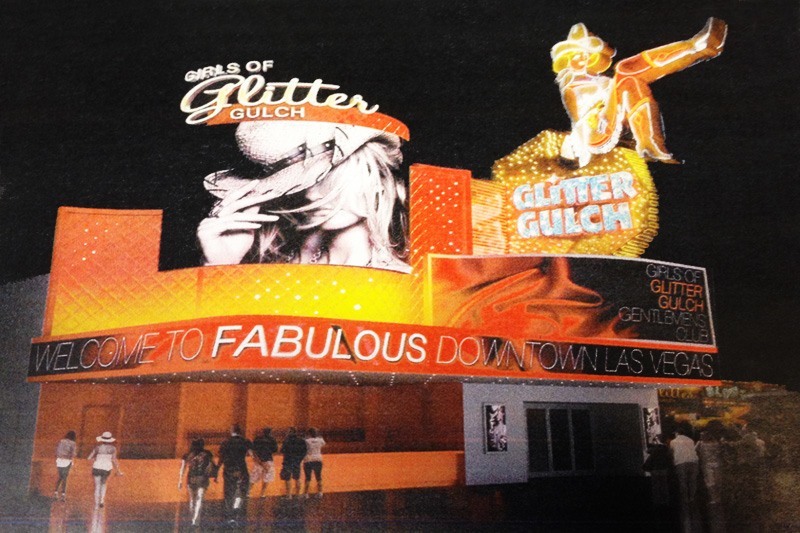 Mermaids and La Bayou, on the other hand, closed at 11:00 p.m. on June 27, 2016.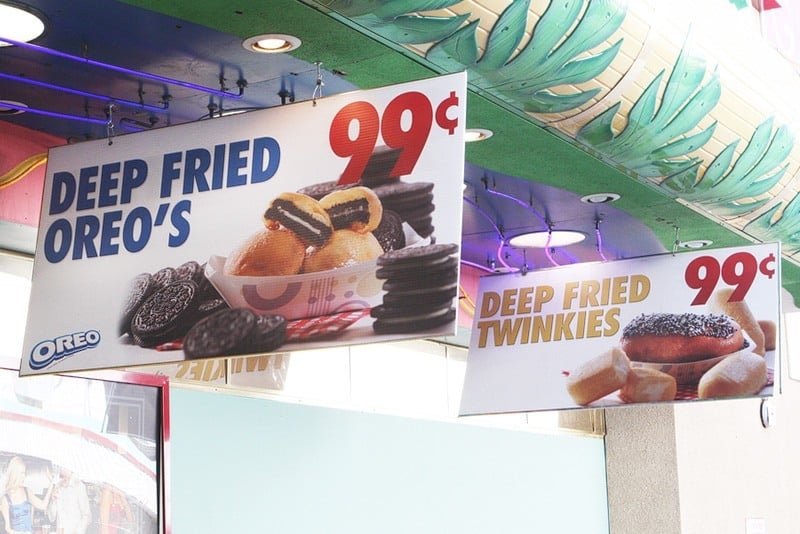 Much of the hoopla at these slot parlors had already taken place, on June 25. That's the night Mermaids and La Bayou had to give its progressive jackpots away. Read more.
Still, fans of Mermaids and La Bayou came out in force to say farewell.
The best way we can describe the affection for Mermaids and La Bayou is to compare it to the first time you had sex. Most people remember it as being much better than it was, and whatever comes next is bound to be an improvement.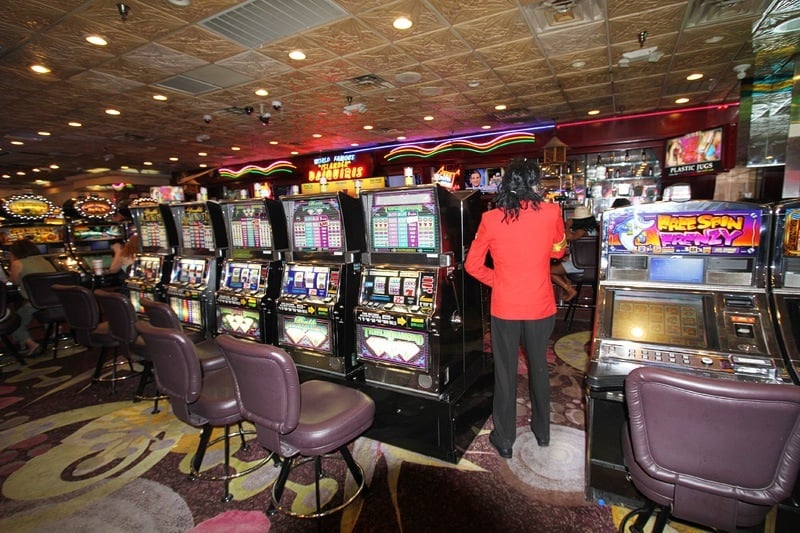 Most people who came out for the closing of Mermaids had deep fried food on their mind. The casino was known for its inexpensive deep fried Oreos and Twinkies.
A line snaked around the casino's snack bar area for hours before Mermaids closed, and we honestly felt like those who were turned away toward the end were going to riot. You know, like in "Soylent Green." Although, Soylent Green had more nutritional value.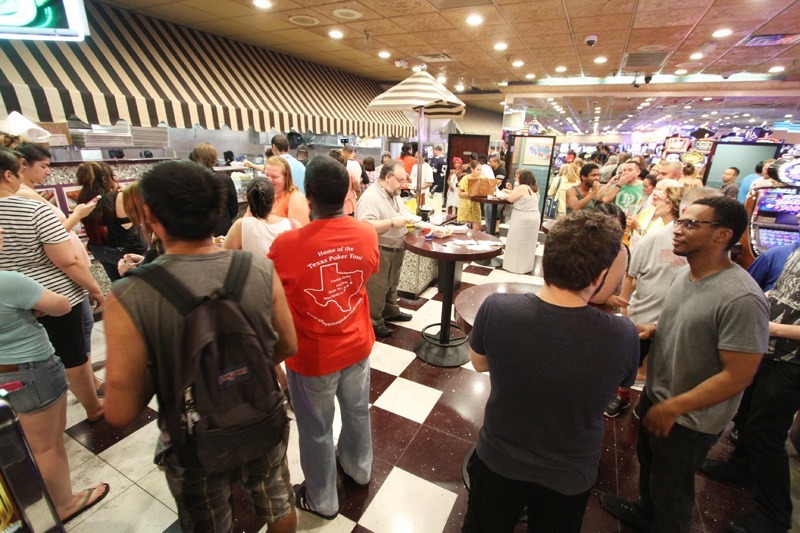 Funny story.
This blog's place in Mermaids history was secured in true Las Vegas fashion as the snack bar line came to an end. It was announced the snack bar had run out of product. There was a collective groan from the remaining guests.
As people drifted away, we seized the moment and approached the counter. "Sir, we're sorry, but the snack bar is closed and we have no more product." At which point we removed a $20 bill from our wallet.
Wait for it.
"Sir, enjoy the last deep fried Oreo ever served at Mermaids."
These, dear friend, are those very deep fried Oreos. Which, upon reflection, we should have had bronzed or something.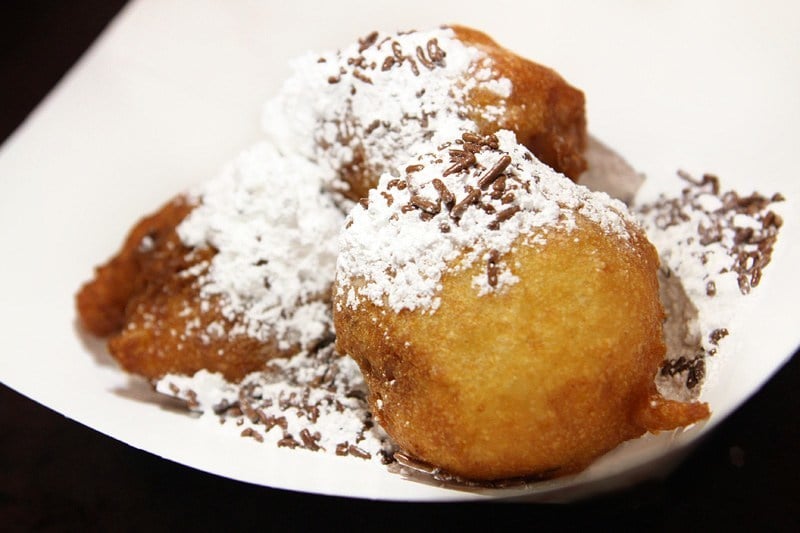 Our decision to eat the last deep fried Oreos ever served at Mermaids was, of course, a horrible one. The nausea continues even a day later as we write this. Memories to last a lifetime.
As closing time approached at Mermaids, there were hugs and tears among the employees. Buskers and strippers (many of whom had worked at Glitter Gulch) came by to pay their last respects. There were lots of Las Vegas visitors and locals, too. All left with free beads, a calling card of Mermaids and La Bayou.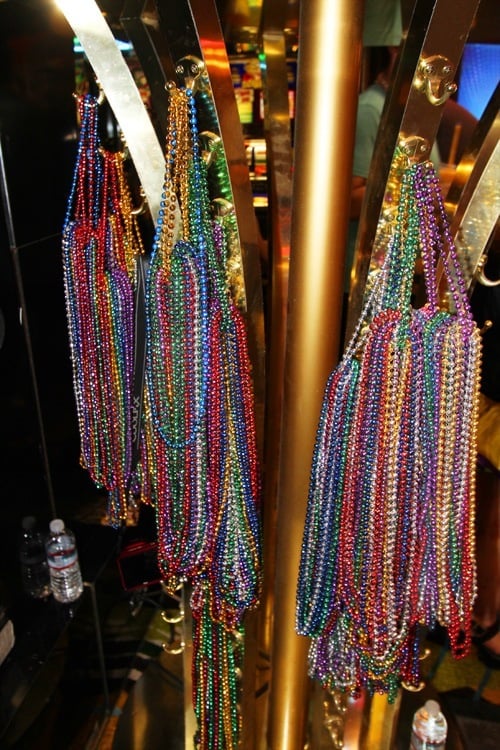 While we may not have too many fond memories of Mermaids, we have two related to La Bayou.
La Bayou was the first place we remember having a strawberry daiquiri in Las Vegas. La Bayou became a favorite jumping off point for many a Las Vegas adventure, at least until the quality of the liquor went downhill dramatically. Then, it was the jumping off point for blackouts, projectile vomiting and lifelong liver damage. We haven't had one in ages. Still, memories!
We also have a La Bayou memory that was captured on film. Or pixels. Let's not get bogged down in details.
Pictured below is this blog's actual grandmother playing her favorite Triple 7s machine at La Bayou in 2009, along with a pina colada and a dream. And an oxygen tube. It's hard to get any more Vegas than that.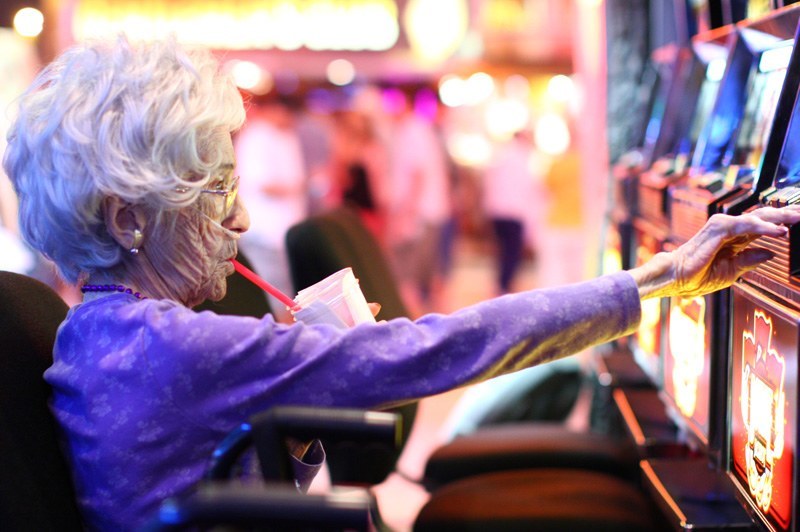 We'll always love this La Bayou moment. It was one of the few times we remember our grandmother truly happy before she passed away some time later. It's a reminder of how much we had in common, too.
So, what now?
Mermaids, La Bayou and Glitter Gulch were purchased by Derek and Greg Stevens, the folks who own The D and Golden Gate.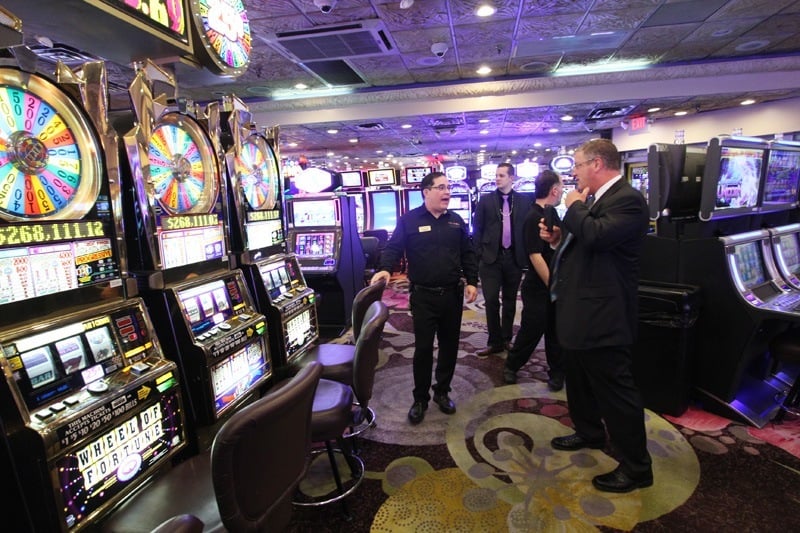 They also own the former Las Vegas Club, so the plan is to create a new resort that will expand the Las Vegas Club footprint and gobble up Glitter Gulch and Mermaids. La Bayou is part of a planned expansion of Golden Gate.

It's never a happy occasion seeing a casino close. Because casinos. Ditto strip clubs, come to think of it.
Given the track record of the Stevens brothers, however, these closures are in service of a larger vision, one that is likely to result in new, shiny (and probably pulchritudinous) things we're pretty much guaranteed to love.
A new resort will add some much-needed energy and excitement to the west end of Fremont Street and the Fremont Street Experience (where this blog works as its day job, by the way).
Not everyone is a fan of "new," of course.
Some love their downtown gritty and raw and communicable. We do, too. Just not that raw and gritty and communicable.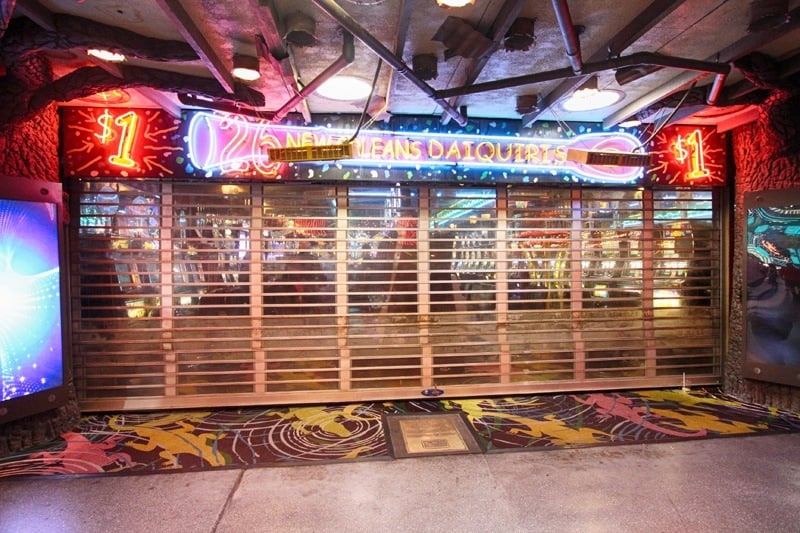 We suspect the new resort, with the working name of 18 Fremont, is going to strike a balance. There will be nods to classic Vegas. Vegas Vickie, for example, isn't going anywhere. She'll be featured in the new resort.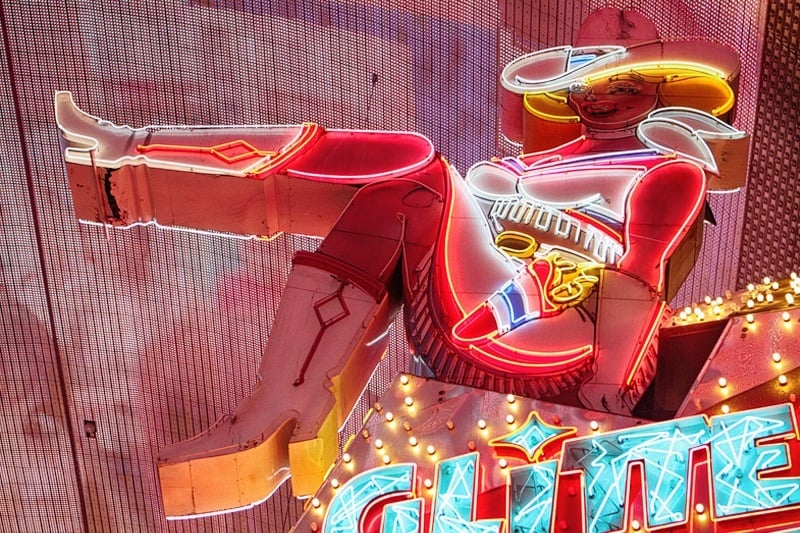 While Vegas past will get its due, there will also be fun new diversions. How can we be sure? Because Las Vegas' main export is diversions.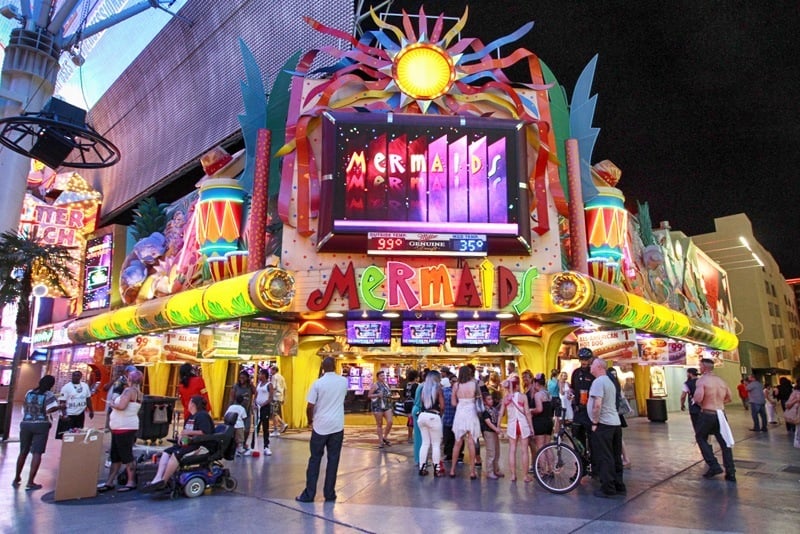 So, good night Glitter Gulch, Mermaids and La Bayou. And, hello, whatever's next. It wouldn't be Las Vegas without a metric ass-ton of next.
Mermaids, La Bayou and Glitter Gulch Close