M Resort Planning New Hotel Tower
One of our favorite Las Vegas casinos, M Resort, is planning to build a new hotel tower, according to the General Manager of M Resort, Hussain Mahrous.
The new hotel tower hasn't been announced, but first word of the plans were shared at a meeting of the Henderson Chamber of Commerce where Mahrous was a guest speaker.
We've heard second hand that when the hotel tower plans were mentioned, Mahrous said something along the lines of, "These plans aren't public yet. I hope Vital Vegas isn't here."
Which is about the greatest thing we could ever hear from another human being, other than, "Here's your hand pay, sir. Congratulations."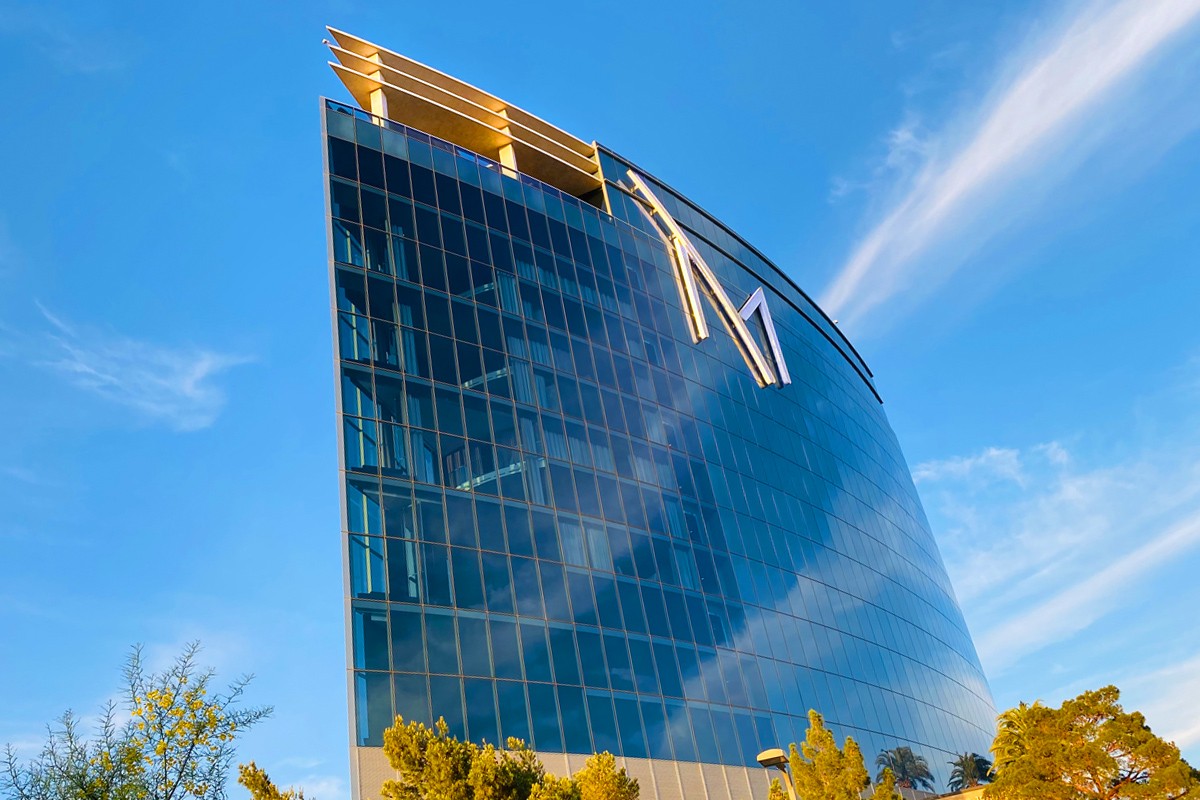 We interviewed Mahrous on our podcast, so take a listen.
Penn National Gaming operates the casino at M Resort. Penn's spin-off REIT (real estate investment trust), Gaming and Leisure Properties, owns the physical assets of the resort.
M Resort opened in 2009. The "M" in M Resort stands for Marnell, the family that built the place. They built the Rio, too.
M Resort sits about 10 minutes south of the "Welcome to Fabulous Las Vegas" sign, and maybe three minutes south of South Point casino. In a fancy neighborhood (in the aforementioned Henderson). Where lots of professional sportspersons live. Also, lion cubs.
It's been a crushing disappointment M Resort's buffet hasn't reopened, nor is it expected to. In the words of Hussain Mahrous, "not any time soon." That was back in April of 2021.
The resort has pivoted toward sports, and is the "Official Raiders Team Headquarters Hotel," quite the coup, partnershipwise.
M Resort is uniquely positioned for its collaboration with the Raiders, as it sits just five minutes from Raiders headquarters.
While we liked M Resort's Jayde Fusion restaurant, its replacement, the Raiders Tavern & Grill is even better. In fact, it's probably one of the most underrated restaurants in Las Vegas, despite the sports.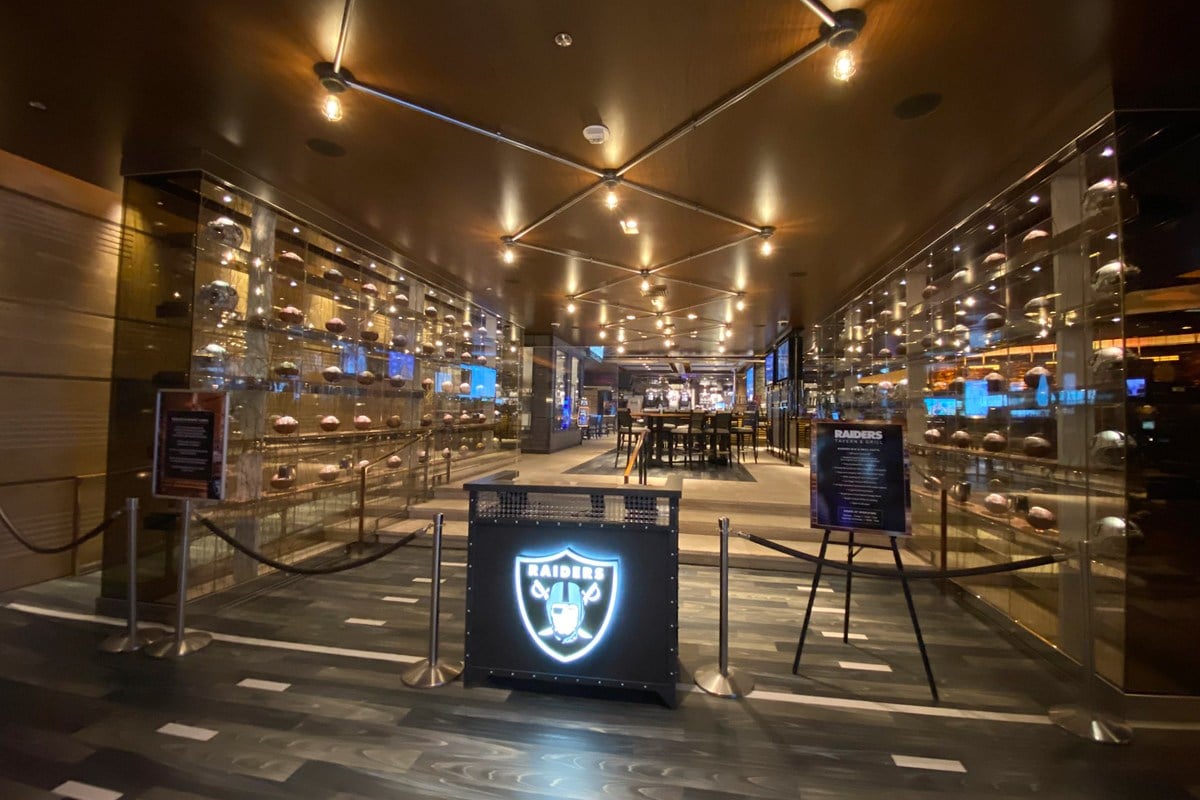 We like several of the venues at M Resort, and the rooms are great as well. The pool is also either bomb or fleek, we can never remember which.
M Resort is a locals casino, so value is king and perks for loyalty club members are frequent and generous.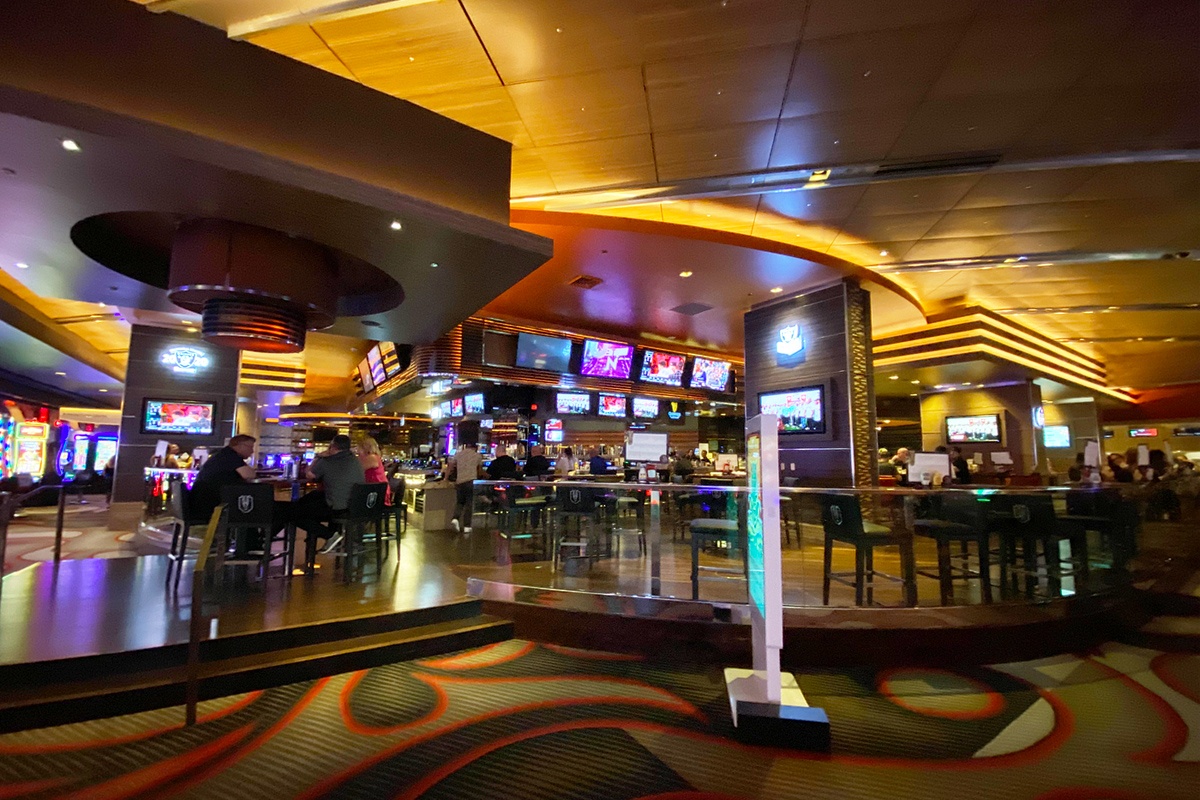 No specifics were given about the new M Resort hotel tower, but it's a good indication M Resort is doing very well on the hotel side.
We haven't heard back from M Resort about this news yet, but the hotel's Twitter account said, "We're working on a lot of great things." So, confirmed.
If you haven't visited M Resort yet, what is wrong with you? It's awesome and is one of the best-smelling casinos in Las Vegas. Also, try the French dip or Philly cheesesteak in the Vig Deli. You're welcome.