Lion Habitat Ranch: The Best Las Vegas Attraction You've Never Been To
We've heard about Lion Habitat Ranch for years. The Ranch's owner, Keith Evans, was the one who provided lions to the former lion habitat at MGM Grand.
The MGM Grand's lion attraction closed in Jan. of 2012, but Lion Habitat Ranch has been taking good care of the approximately 50 African lions ever since, just 12 miles from The Strip. It doesn't get a lot of attention, but it should.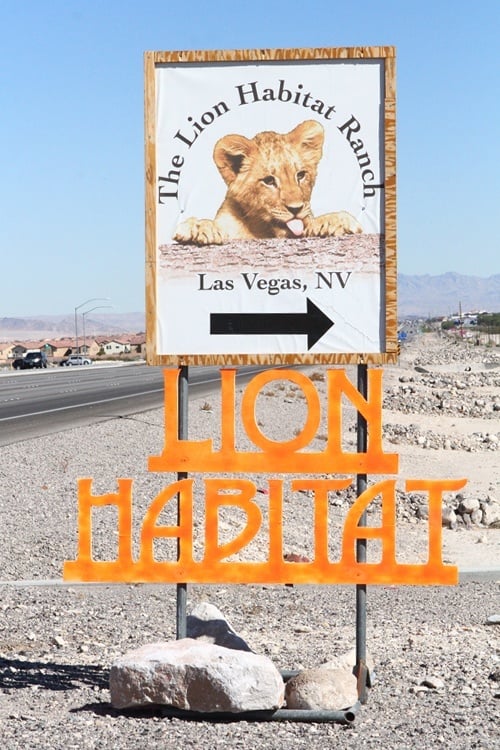 We always thought the Lion Habitat Ranch was farther away for some reason (it's next to the M Resort), or figured a visit would just make us sad about seeing animals in captivity, but a recent visit turned us into a super fan. The lions and other animals appear happy and healthy, and we highly recommend this unique Las Vegas attraction.
You get over the lions-in-capitivity thing quickly the more you know about how lions are faring in the wild lately, mainly due to human jackassery.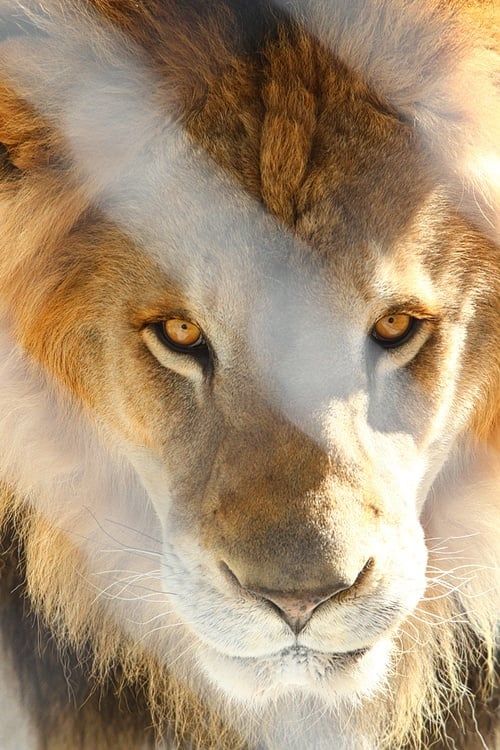 The sign below greets visitors upon arrival. Point made.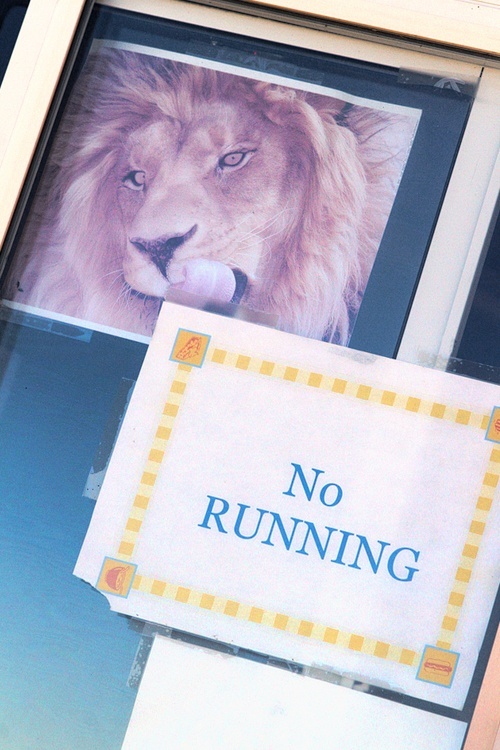 There's been a big boost to attendance at the Lion Habitat Ranch lately due to some new arrivals. Three weeks ago (Oct. 11, 2013), four cubs were born, and they are about to single-handedly raise the cute quotient of the entire Internet.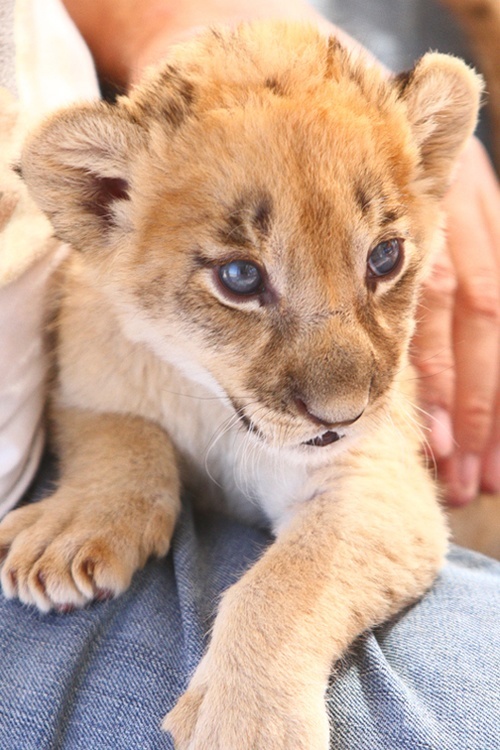 Visitors can check out lion cub playtime each day between noon and 1:00 p.m., Friday to Monday. Lion Habitat Ranch is open Friday, Saturday, Sunday and Monday 11:00 a.m. to 2:00 p.m. Tickets are $20 for adults, and one child per adult gets in free.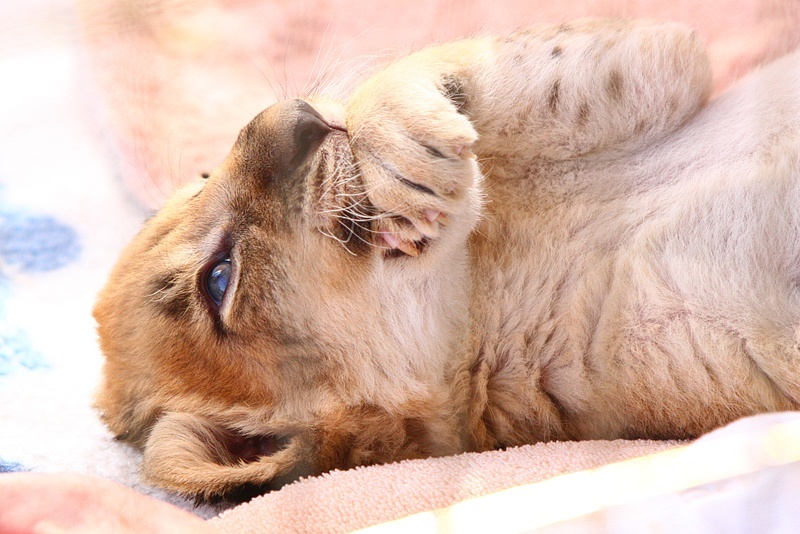 The cubs' mother, named Cheeto, wasn't interested in nursing them, so owner Keith Evans and his wife Beverly are raising them by hand, feeding the cubs every 2-3 hours, 24 hours a day.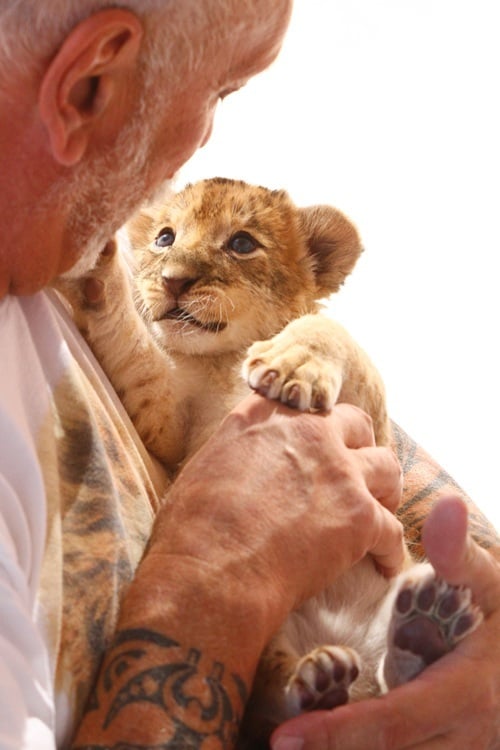 As so often happens in Las Vegas, this pregnancy was accidental, and there are two possible fathers, Buddy or Dash. Beverly Evans says, "Probably more Buddy than Dash."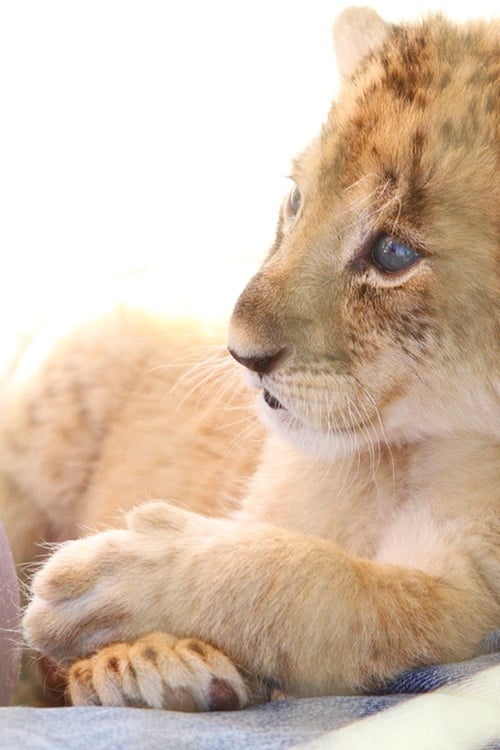 The cubs are named Groucho, Rusty, Kayla and Lady Marmalade.
It was amazing seeing Keith and Beverly Evans interacting with the lions, as if they're family, and in a way, they are. Nothing seems to comfort a cub like a good finger sucking.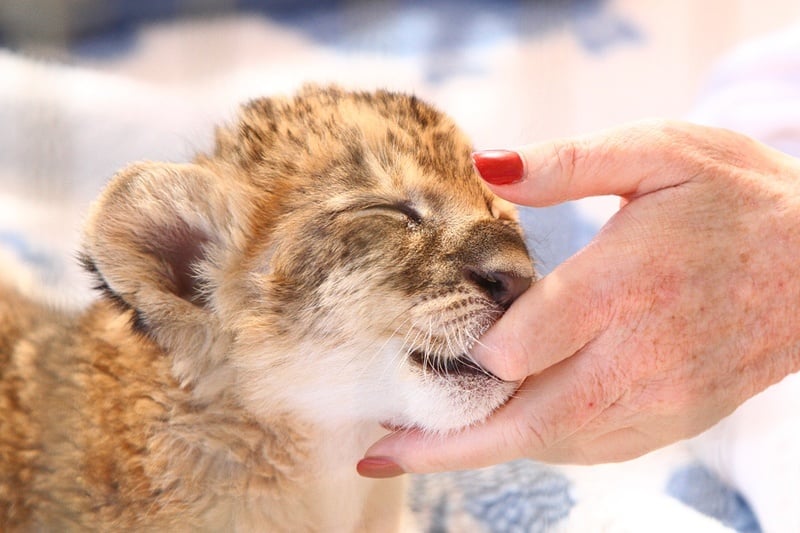 Cub interactions are available for $200. Guests get to help bottle feed the cubs, cloaked in surgical garb to prevent the transmission of human or feline germs to the cubs.
The cages at Lion Habitat Ranch are spotless, in stark contrast to the unfortunate stories coming out of the recently-closed Las Vegas zoo. One of the bright spots in the whole Las Vegas Zoo fiasco is Lion Habitat Ranch rescued a lioness from the zoo, as well as two ostriches.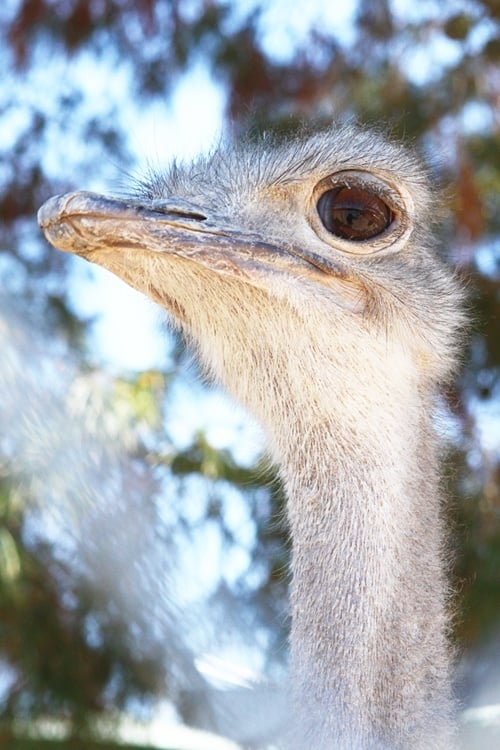 Lion Habitat Ranch, accredited by the Zoological Association of America, doesn't feel very zoo-like at all. The lion attendants are friendly and knowledgeable, interacting with visitors (often from inside their enclosures) and ensuring the animals get lots of love and interaction.
We chatted with Luis for a bit, and he helped illustrate how incredibly large some of these lions are. Luis has been with Lion Habitat Ranch for three years, and is sort of a cat whisperer. Take a look.
And you think you're going to get away from a lion by climbing a tree? Good luck with that. This bad boy has a reach of at least 20 feet.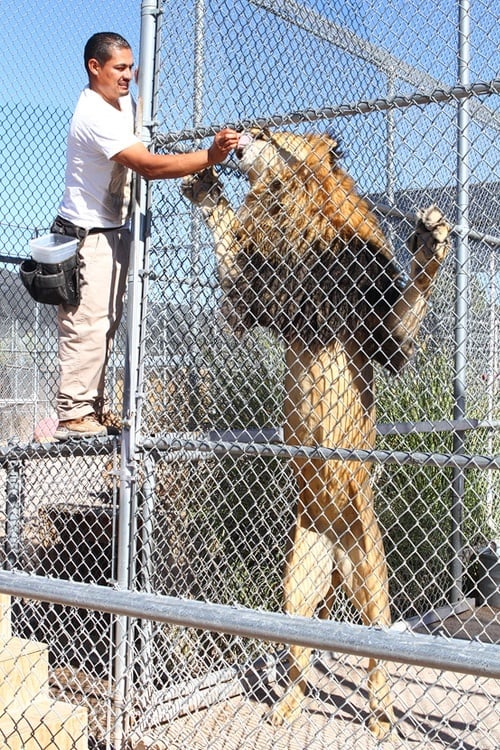 Unlike at a zoo, at Lion Habitat Ranch, you won't believe how close you get to the lions.
There are no moats. Just fences that feel like they're made of dental floss when you're so close you can feel the lion's breath.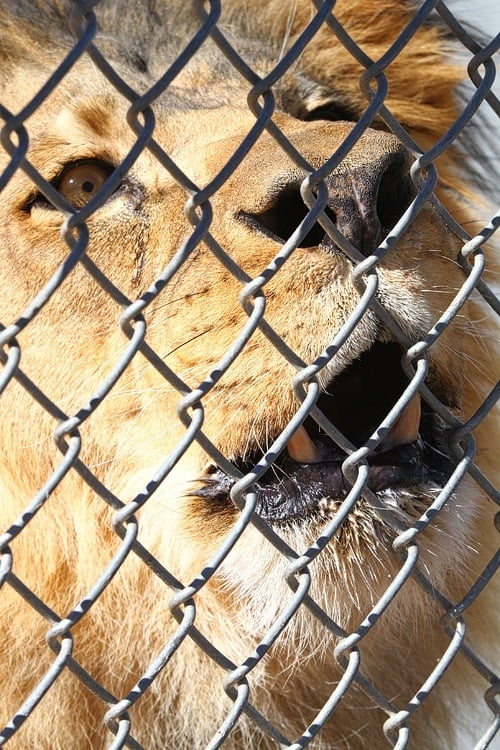 Lion Habitat Ranch is an incredible experience and great value for the whole family. Find out more about Lion Habitat Ranch at the official site.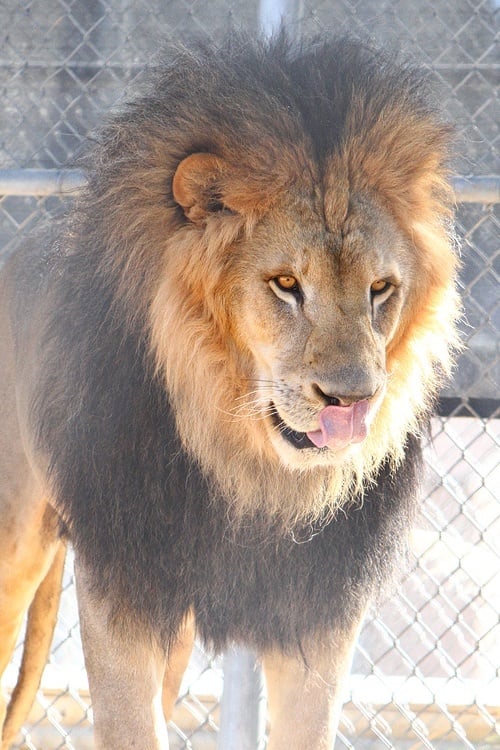 Enjoy tons of photos in our exclusive gallery, below.
We take a lot of pride in our lion photography. If you see what we did there.