A Look Inside World's Only Official Raiders-Themed Restaurant at M Resort
The new Raiders Tavern & Grill opens its doors at M Resort on April 1, 2021, but we couldn't wait, so we've got some exclusive photos sure to please your eyebulbs.
We are not a good waiter.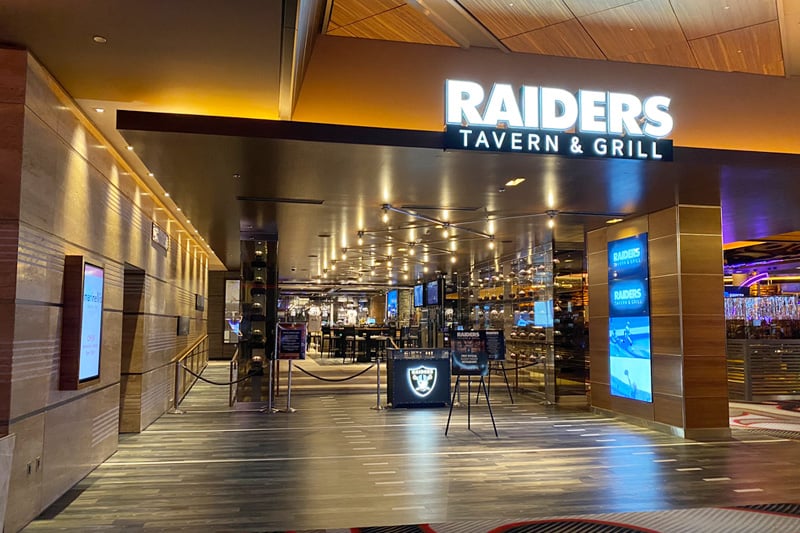 Modesty precludes us from gloating about the fact we were the first to share photos from inside the new venue.
The new restaurant and bar sits in the former Jayde Fuzion space at M Resort. The fragrant (in a good way) M Resort sits about 10 minutes south of the Las Vegas sign.
The entrance to the restaurant is adorned with Raiders helmets, footballs and memorabilia.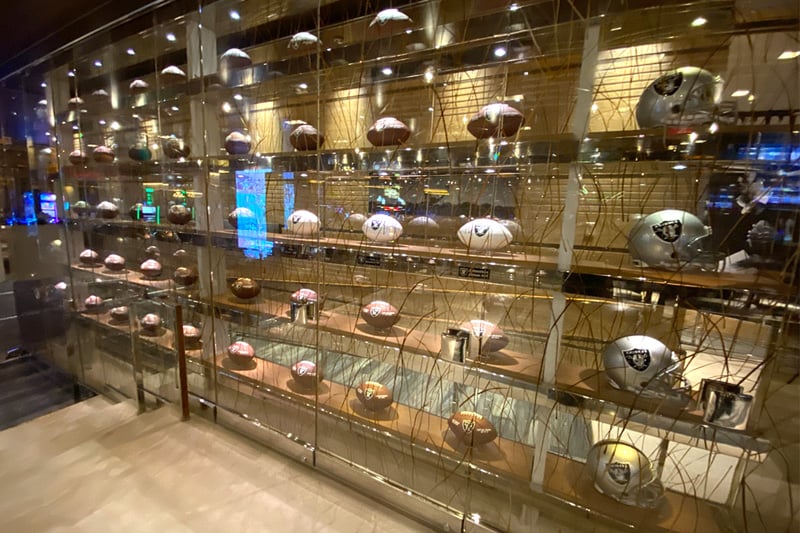 Raiders Tavern & Grill will accommodate 200 guests, with outdoor dining available.
The menu will include "stadium favorites and sports bar fare" to soups and salads, sandwiches and build-your-own burgers.
Signature entrees will include seared salmon, barbecue, street tacos, seafood items and wood-fired pizza. Despite our best efforts, a portion of the menu will focus on healthier, lighter fare, including vegan and vegetarian dishes.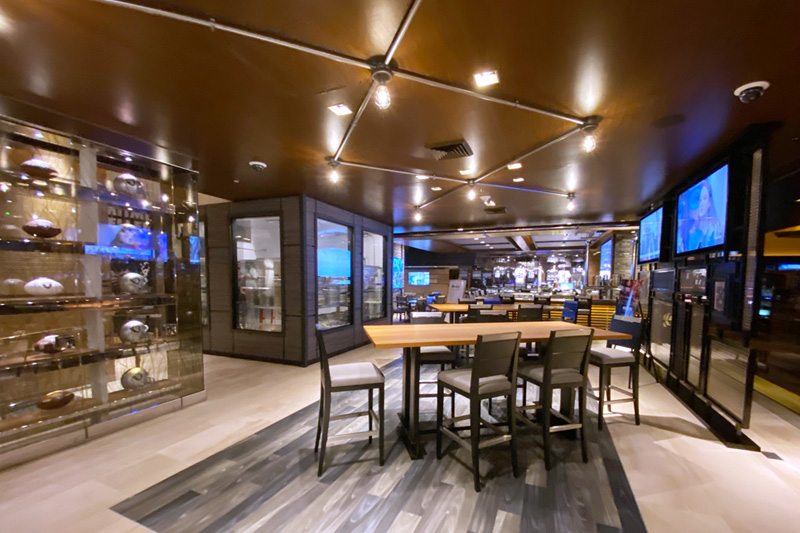 The venue will have more than 20 beer taps, a tequila and whiskey list, and two branded bars, the Modelo Bar and Remy Martin Bar.
Given the fact their names just appeared in this spectacularly popular blog, those sponsors have already earned back their investments.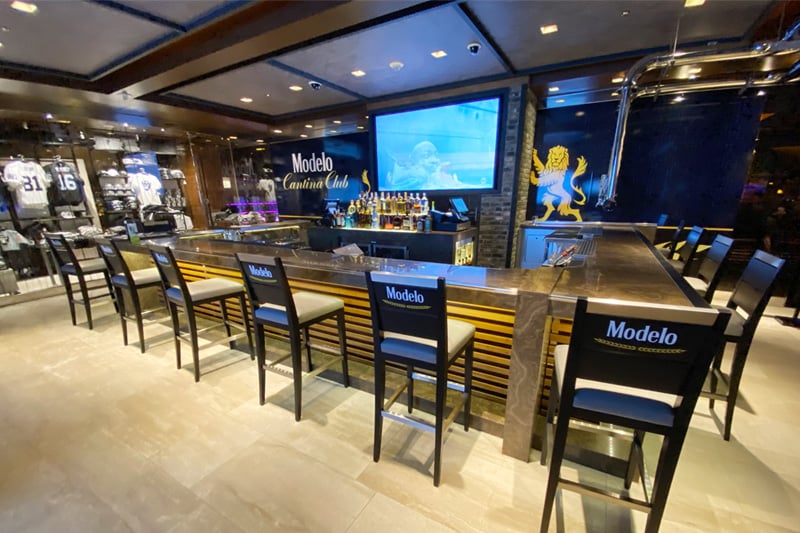 To ensure you get your sportsball fix, and to bug our fellow OCD sufferers, Raiders Tavern & Grill has 49 TVs.
Raiders Tavern & Grill is quite the coup for M Resort. The casino is near the Raiders practice facility, and M Resort is the official hotel of the Las Vegas Raiders.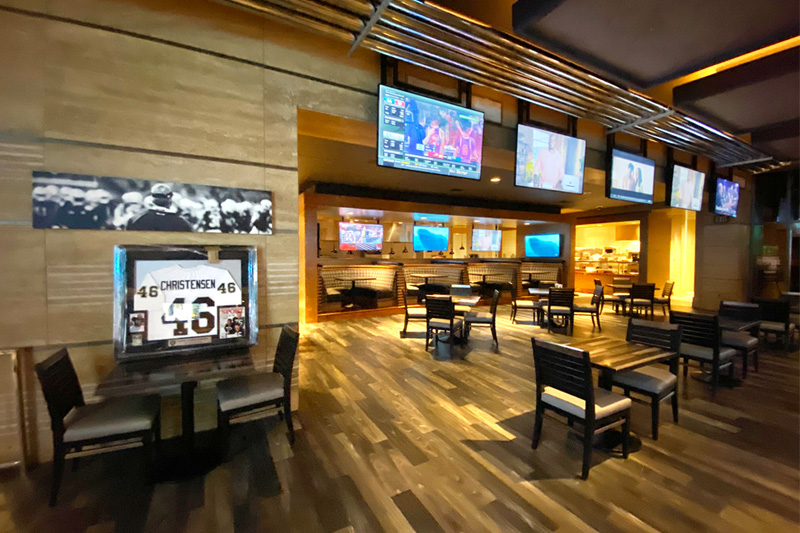 We still aren't used to calling them the Las Vegas Raiders, but we're also not entirely used to calling the Hard Rock "Virgin" or Fitzgerald's "The D" or Imperial Palace "Linq." Old Vegas habits die hard.
The Raiders Tavern will operate from 11:00 a.m. to 7:00 a.m. Monday through Friday, 10:00 a.m. to 7:00 a.m. on weekends.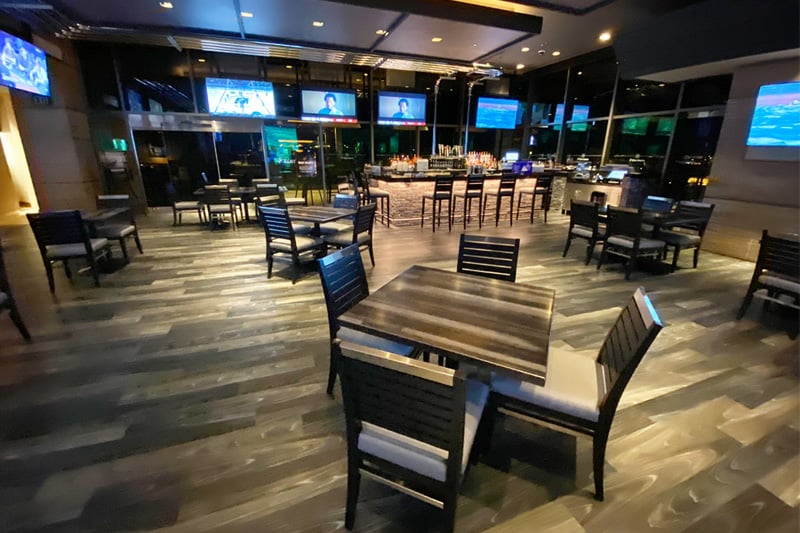 The new Raiders Tavern gives sports fans another option for expressing their passion for the team, and we're betting there will be frequent sightings of players in the new spot. Even millionaires like to take advantage of "friends and family" discounts.
M Resort is one of our favorite casinos in town, with loose machines, comely cocktail servers, great food and even better values. Mostly the cocktail server thing.