Luxor's Sphinx Once Sported a Nose Ring
We are not making this up.
A friend of ours took a photo of the Great Sphinx of Giza replica at Luxor when it was being built.
It was the summer of 1993, which isn't as catchy a title as the song's, but let's keep our eye on the prize here.
As the Sphinx was being constructed, it had a curious bit of "jewelry" that, in retrospect, makes it seems ahead of its time, fashionwise.
That's right, Luxor's Sphinx had a nose ring.

Who knows what the ring was for. It's awesome, and we are not personally a facial ornamentation person.
Luxor opened on Oct. 15, 1993, after just 18 months of construction, at a cost of $375 million.
The Sphinx has endured despite efforts to de-theme the Strip resort. In 2007, MGM Resorts spent about $300 million to remove Egypt-inspired elements inside the resort and to renovate all the rooms.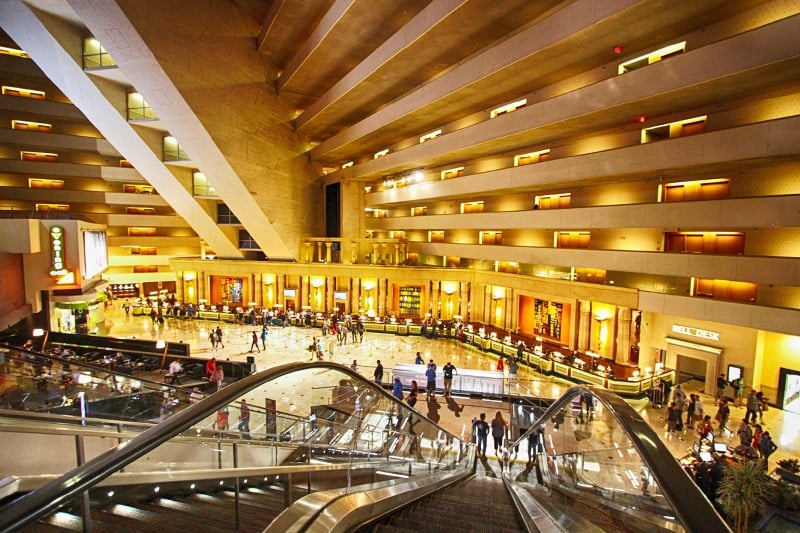 Unlike many of the replicas in Las Vegas, like the half-scale Eiffel Tower at Paris Las Vegas or one-third-scale Statue of Liberty at New York-New York, the Sphinx is actually bigger than the original.
Luxor's Sphinx is 110 feet tall.
Some believe the Sphinx at Luxor was built facing the wrong direction. The Luxor Sphinx faces east. The original faces west. This, among other things (like mysterious deaths and the fact Egyptians used pyramids as tombs), has led the superstitious to think Luxor may be cursed.
People be crazy.
The Sphinx is just one of the distinctive features of Luxor Las Vegas. There's the beam of light, of course, that can be seen from 250 miles away on a clear night.
There's also an obelisk, one of the most distinctive phallic objects in Las Vegas.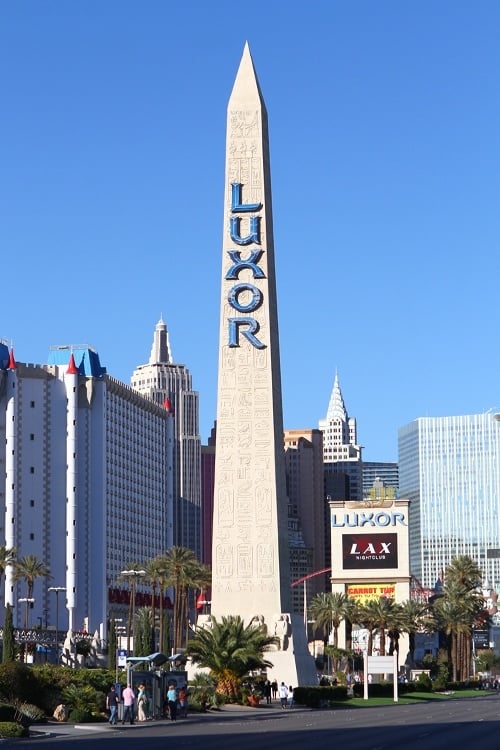 Luxor also boasts the world's largest atrium, at 29 million cubic feet. No, we do not know what a cubic foot is, just play along.
While 80% of the Luxor's original theme has been removed, we're still a fan of these iconic themed resorts, curse be damned.