"Wow Splash" Show to Open at Rio Las Vegas
The Las Vegas resort we don't quite know what to make of is getting a show that we also don't know what to make of. "Wow Splash" is coming to Rio Las Vegas in July 2017.
"Wow Splash," which sounds like it was poorly translated from another language (we're pretty sure it was), is a straight-up knock-off of a Cirque du Soleil show. Then again, that's not always a bad thing. Just ask everyone who loves "Le Reve."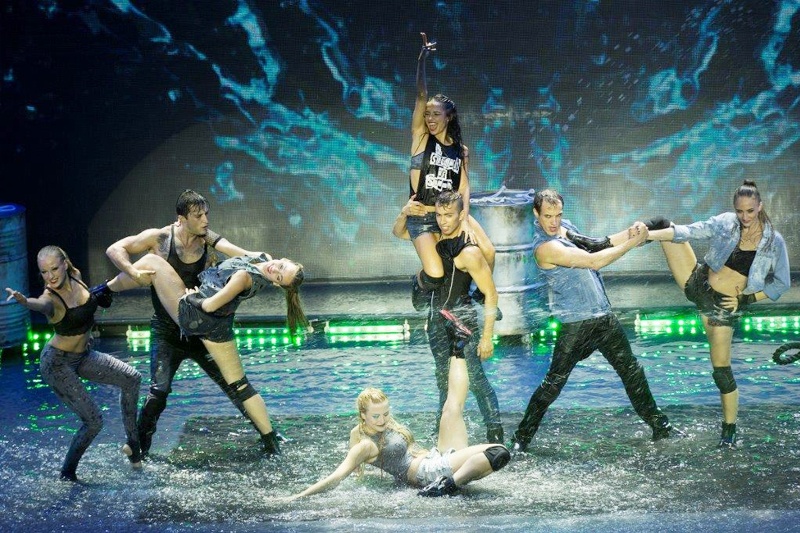 The description of the "Wow Splash" show must be seen to be believed.
Please keep in mind this is completely real and in no way intended to be ironic.
"Downtown, steaming heat, nighttime, who are the people one would meet at this time and place? Street gangs, a strange panhandler, three sailors who stopped for the night, teenage cheerleaders, officers Jason and Suzy, and the one [and] only, Jason, the street sweeper who sees all and knows all, but right now he's busy staring at a beautiful woman's picture on an advertising board."
Gangs, panhandlers, sailors, cheerleaders, police officers and an omniscient street sweeper. Got it.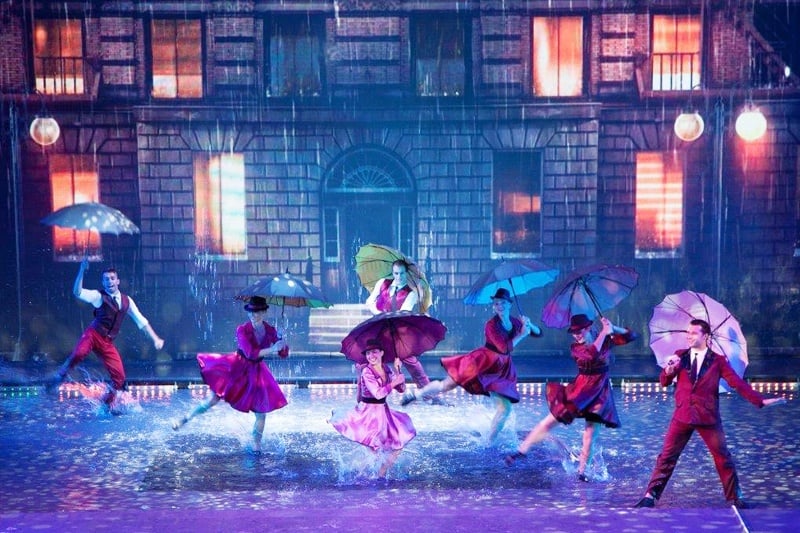 But wait, there's more.
"A good enough reason for him to try to climb up and step into the beauty's world, trying to get a closer look. In the meantime, some thugs fight when suddenly a fire extinguisher erupts, washing the stage in water. The water seems to have magic powers, everyone on stage calms down and the street becomes a playground. A massive and transparent water pool is the heart of the show. International virtuoso artists jump into the water from different heights, dancing, flying and even splashing water on the audience in the front rows."
First, we are not cleaning this up.
Second, please ignore the existence of "O," thanks.

To finish things off, the show says, "As in past 'Wow' shows, 'Wow Splash' includes 3-D animation, extravagant costumes, changing settings, big screens and beautiful dance and music. Prepare to be wowed."
Here's a look at this moist, game-changing and immersive stage extravaganza coming to Rio Las Vegas, and to which we are definitely not being invited to media night.
Despite all the P.R. flotsam, the show's previous incarnation has gotten
rave reviews
on TripAdvisor, so despite all the evidence to the contrary, we'll reserve judgment until we see it. Sorry, further judgment. You know what we mean.
Everyone loves a good Cirque-style show, right? Variety acts. Skimpy costumes. No dialogue to slow things down. Nonsensical storyline. What's not to love?
The show will take up residence in the Rio's Crown Theater, former home of "Rock of Ages" and gang-related gun violence.
Thanks to Johnny Kats at the Las Vegas Review-Journal for the heads up about "Wow Splash."