Kiss Confirms Las Vegas Residency Rumor
Rock icon Gene Simmons has finally confirmed a rumor we floated more than a year ago. It was worth the wait for Kiss fans.
Kiss will have another Las Vegas residency. The first show is expected to be on Dec. 27, 2021, and the residency will run through February 2022.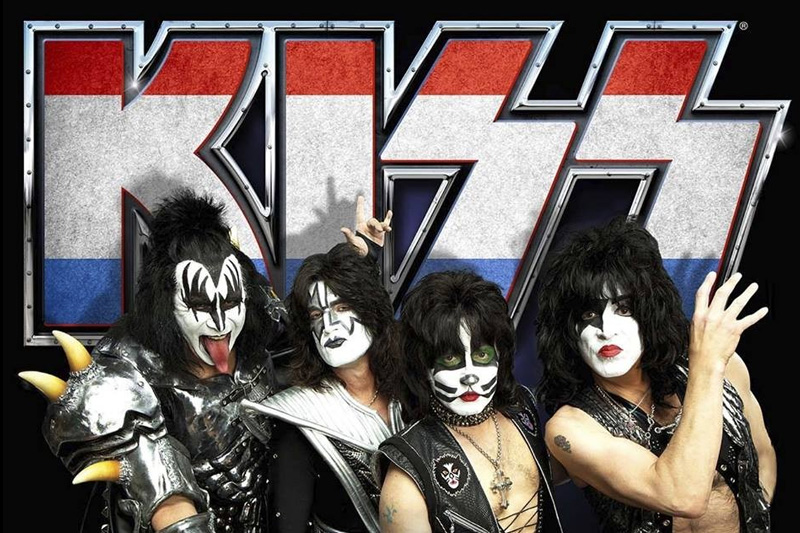 As we first shared back in March 2020, the residency will be at the Zappos Theater at Planet Hollywood.
The last time Kiss had a residency in Las Vegas, it was at the Hard Rock (now Virgin) in 2014. The show was generally well-received at the time.
The band is currently in the middle of its 26th farewell tour, dubbed "End of the Road," and it seems Kiss couldn't go out without a final stop in Sin City.
Here's our original scoop of 18 months ago, one of the many things that makes us legendary, especially, and almost exclusively, in our own mind.

The band's current line-up includes the aforementioned Gene Simmons, frontman Paul Stanley, lead guitarist Tommy Thayer and drummer Eric Singer.
Let's face it, Kiss is a little like Jabbawockeez. With their faces covered, you can pretty much put whoever's available in the group and it'll be a hit. Other than the tongue thing, of course, but generally speaking.
The last tour to feature the oriignal group members was in 2000.
Kiss has a slew of hits to choose from for its residency.
Recent setlist have included "Detroit Rock City," "Shout It Out Loud," "Deuce," "Say Yeah," "I Love It Loud," "Heaven's on Fire," "Tears Are Falling," "War Machine," "Lick It Up," "Calling Dr. Love," "100,000 Years" and "Cold Gin."
Oh, look, here's "Lick It Up," because somebody had to do it.
Gene Simmons recently purchased a home in Las Vegas for $10.8 million. Well, technically, it's in Henderson. In rock band terms, Henderson is sort of a Las Vegas groupie.
In addition to his new Las Vegas mansion, Simmons also purchased an adjoining lot to accommodate his enormous ego.
Well, we pretty much just screwed ourself out of the Kiss afterparty. The sacrifices we make for you.
Kiss is a national treasure, and we're happy to hear they'll be back in Las Vegas for a residency, and not just because we love sharing news a year-and-a-half before anyone else, probably.
Update (8/16/21): Kiss has confirmed performance dates: Dec. 29, 30 and 31, 2021; plus Jan. 1, 19, 21, 22, 26, 28, 29; Feb. 2, 4, 5, 2022.