Kind Heaven at Linq Shares Fresh Renderings
One of the more enigmatic (ballsy) projects in the works on the Las Vegas Strip, Kind Heaven, has provided a fresh batch of renderings for the $100 million attraction.
And by "fresh," of course, we mean they were released back in July but we do this blog as a hobby and never got around to sharing them, so sue us.
Kind Heaven is slated to open in 2019.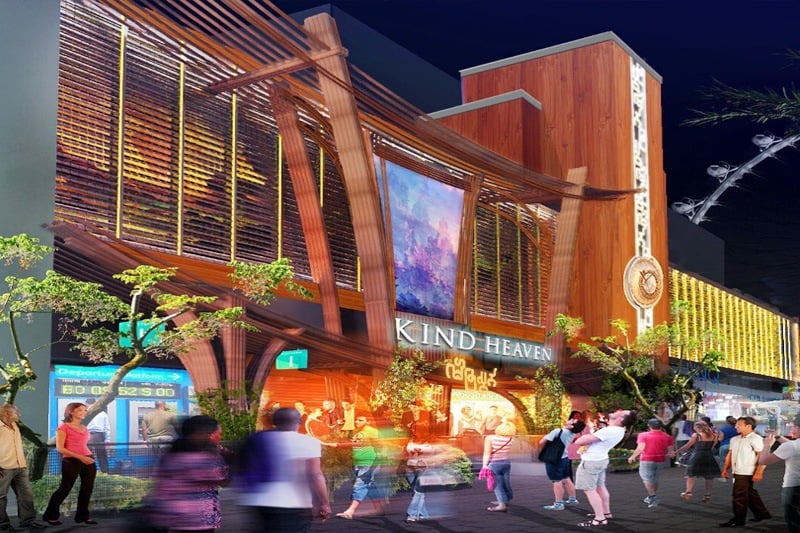 We've talked about Kind Heaven before, and here's how we've decided to describe it: Kind Heaven is an Asian-themed walk-through attraction with music festival roots.
The attraction is a collaboration between the owner of Linq resort, Caesars Entertainment, and Jane's Addiction singer Perry Farrell.
It's a partnership one might describe as an "Odd Couple" rather than a "match made in Kind Heaven," but the idea's so crazy, it just might work.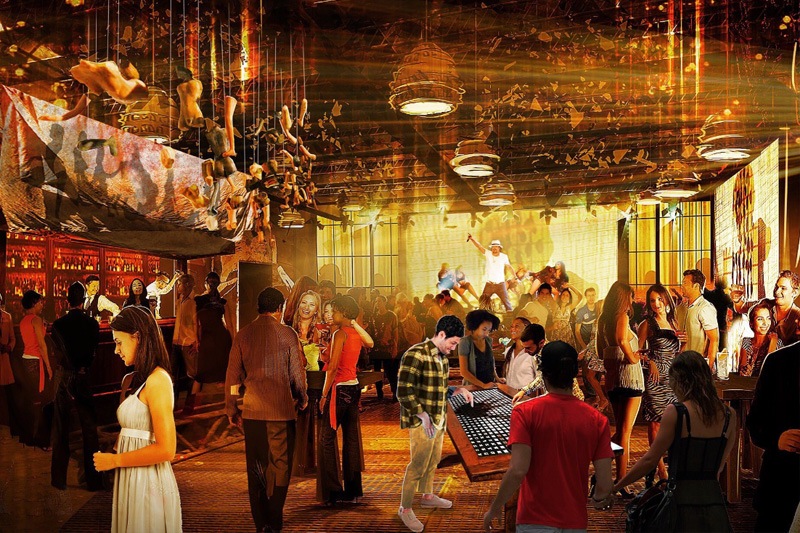 Read more about Kind Heaven.
Kind Heaven will take up 100,000 square feet and boast 40 food stations and bars.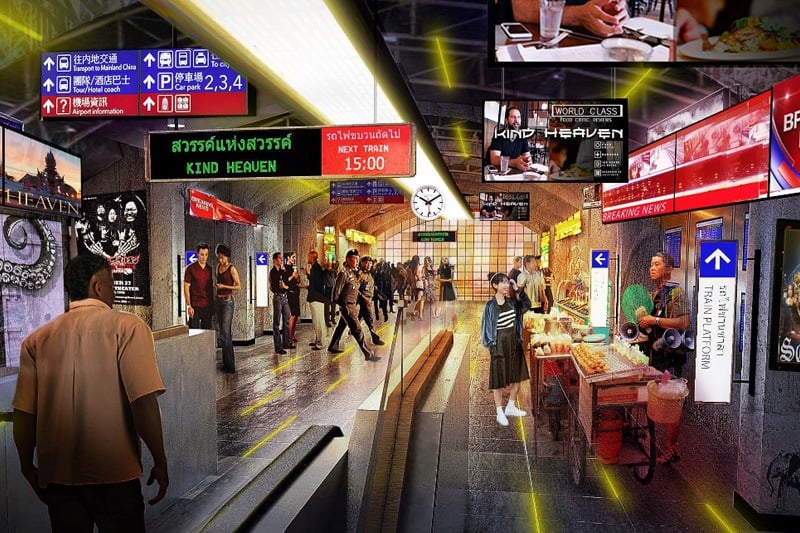 It's also been promised Kind Heaven will feature 130 artists on five stages. Presumably, not all on the same night.
Kind Heaven is expected to dovetail into other offerings at Linq Las Vegas, including a new sports book called The Book (in the former Tag lounge space) and Fly Linq, a new zipline.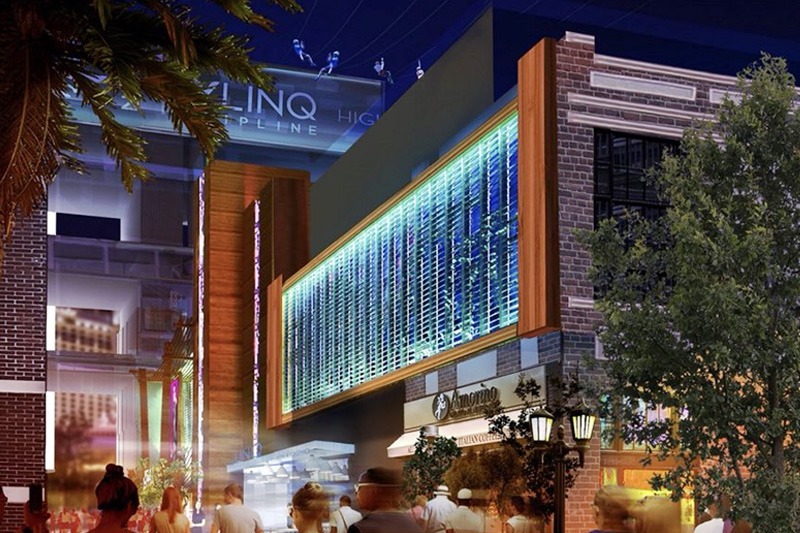 Here's a rendering of a cone we personally ate at Amorino gelato.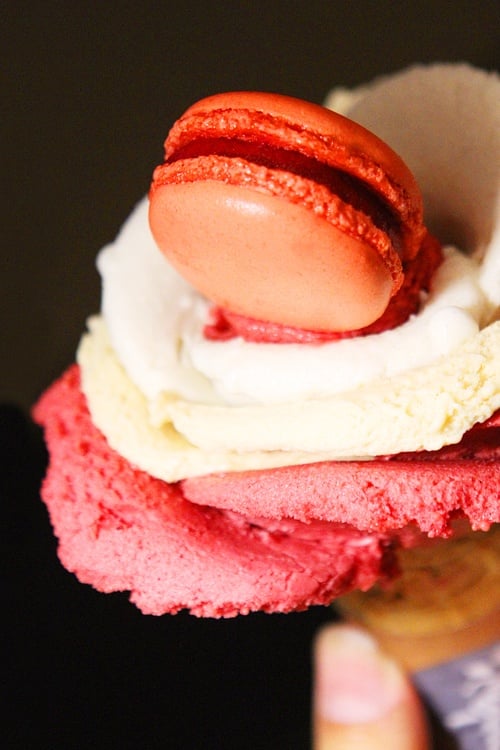 Back to the subject at hand.
Fly Linq is scheduled to open Nov. 9, 2018.
Here's what Fly Linq looked like the last time we visited the Linq promenade.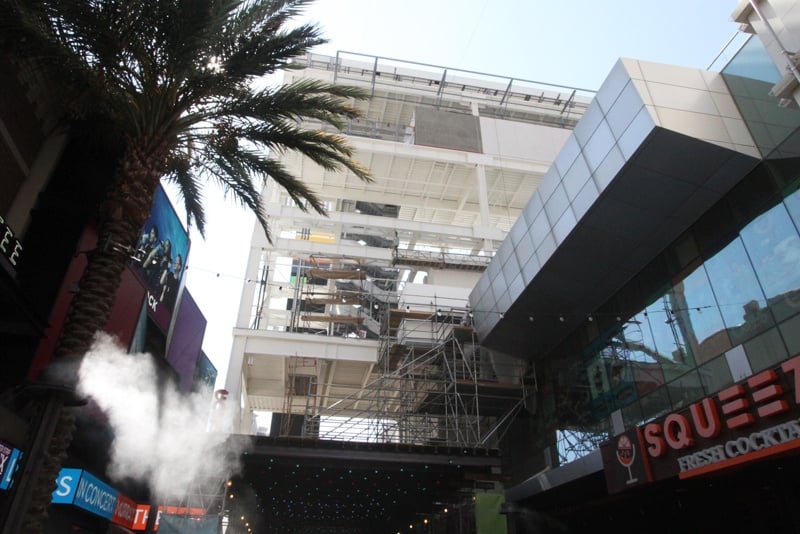 That's the take-off tower for Fly Linq (on Las Vegas Boulevard), and here's a look at the landing platform, all the way back at the base of the High Roller, the world's tallest Ferris wheel. Suck it, New York. And possibly Dubai.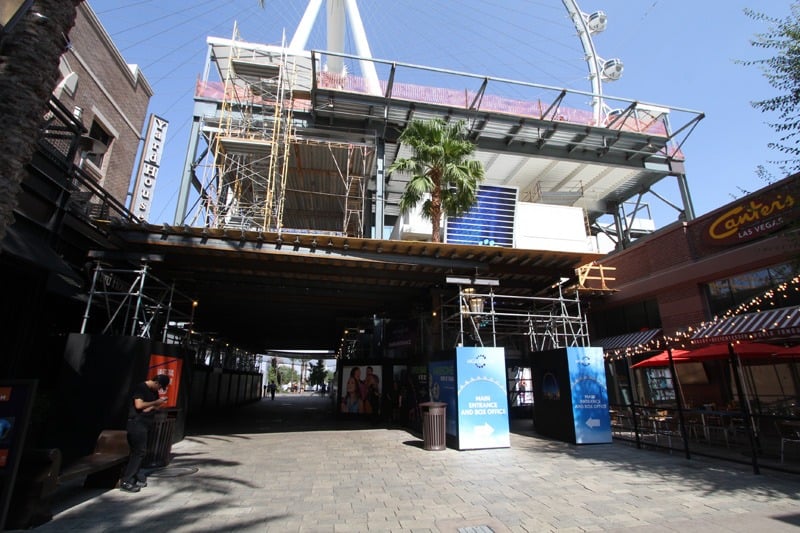 On the whole, Kind Heaven, the new sports book and zipline are intended to appeal to a younger audience than is typical for Linq and its surrounding casinos.
Caesars Entertainment and other casino companies are grappling with changing gambling habits, and Kind Heaven is one of the boldest moves on The Strip in some time.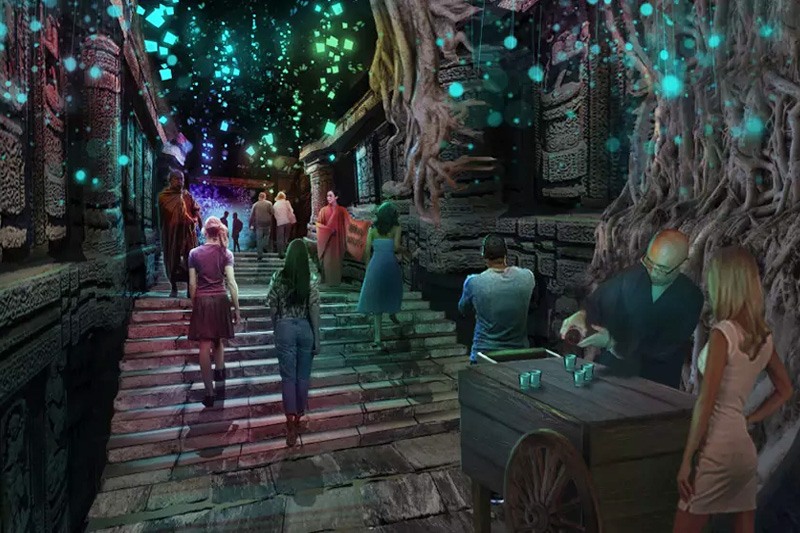 If you've ever had a fantasy about being hit on by a monk, Kind Heaven is going to be right up your alley.
Here's another rendering!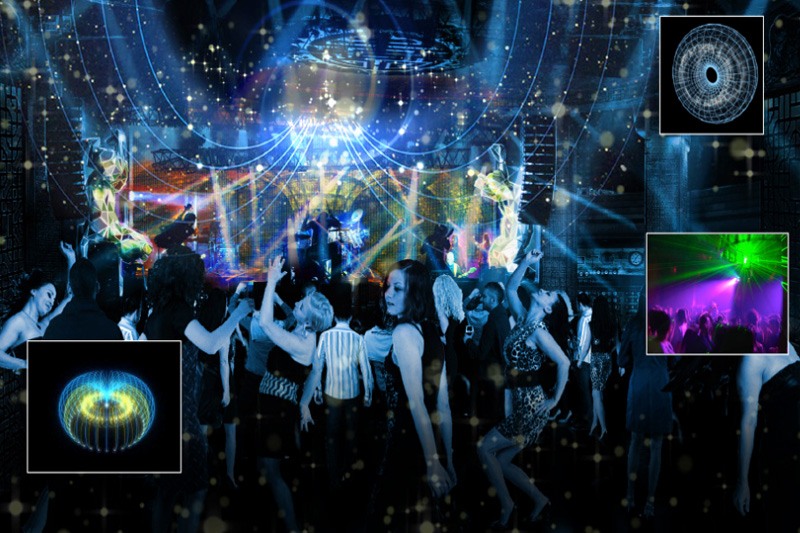 Kind Heaven says it will make guests feel like they're "walking through an actual night market, getting all the scents and smells."
First, we're a little unclear about the distinction between a scent and a smell.
Second, we're not convinced that's a selling point. Have these people ever been to an actual night market?
Either way, we've now had enough additional words to share another rendering.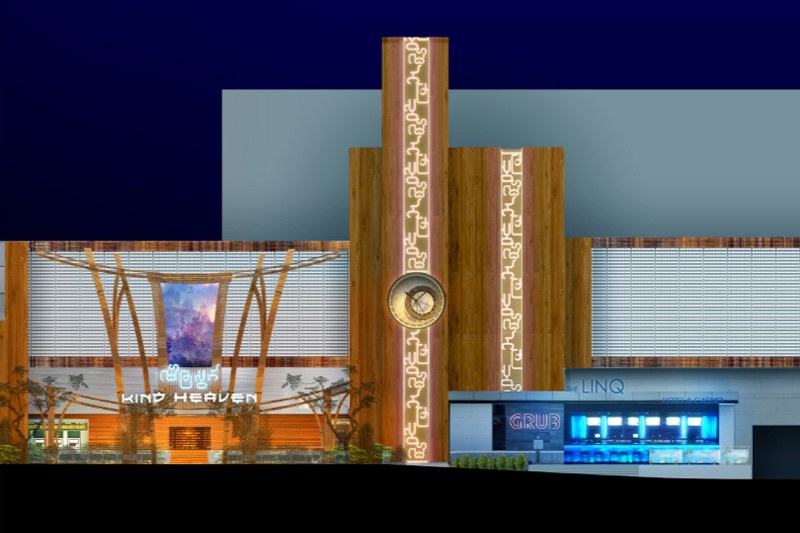 Random O'Sheas memories here.
Here's a teaser video for Kind Heaven. Please try and keep up.
https://www.youtube.com/watch?v=aRoI1eGvkqs
Here are our top eight buzz phrases from that video, because somebody has to do it.
1. "Experience collectors."
2. "Inspired to take the journey of transformation."
3. "Adventurous, curious and connected."
4. "Full immersion into culture and exhilaration."
5. "Ready to catalyze change."
6. "Rebirth your senses."
7. "Revolutionizing the audio landscape."
8. "Seekers of the elevated moments in life."
Not all the announced elements of Kind Heaven—like holographic wrestling monkeys and streetwalkers—are likely to survive the development process, but from what's been shared, the entertainment district could very well deliver what Las Vegas visitors crave most, unforgettable experiences they can't find anywhere else.