How to Park Free at MGM Resorts Casinos in Las Vegas
Just about everyone had a freak-out when MGM Resorts announced it would begin charging for parking at its Las Vegas resorts.
Paid parking has been rolled out at most MGM Resorts casinos in Las Vegas, and the world has not ended, but it's still an irksome charge most would prefer to avoid.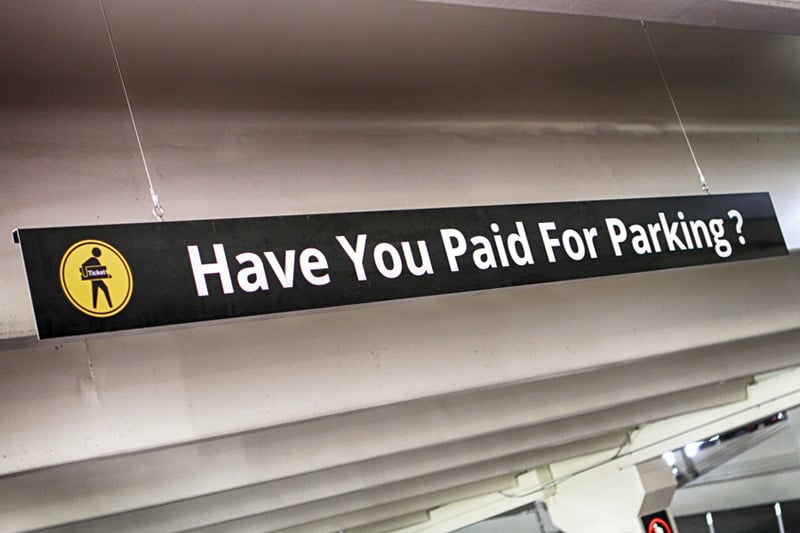 Thankfully, there's an easy way one can park free at any MGM Resorts casino. It's the new M Life Rewards MasterCard.
The new M Life Rewards MasterCard was unveiled when MGM Resorts relaunched its M Life players club as M Life Rewards.
When you get an M Life Rewards MasterCard, you're automatically upgraded to Pearl tier status. Those who achieve that status can self-park for free at MGM Resorts in Las Vegas.

MGM Resorts owns a metric hell-ton of Las Vegas casinos, and parking fees run about $10 a day, so this perk is a pretty big deal. See specifics about the parking fees at MGM Resorts.
MGM Resorts casinos include Bellagio, Circus Circus, Aria, Excalibur, Luxor, Mandalay Bay, MGM Grand, Mirage, Monte Carlo (soon to be Park MGM) and New York-New York.

Free parking is just one of the benefits of snagging an M Life Rewards MasterCard. Cardholders get Rewards Points and Tier Credits for each dollar they spend using the card. Those with Pearl status get priority check-in and buffet line passes.
Oh, and the M Life Rewards MasterCard has no foreign transaction fees, whatever those might actually be.
All the details about the new MGM Resorts credit card can be found at the official site, and don't say we never did anything for you.