Horseshoe Poker Room Opens as Bally's Rebrand Continues
Bally's is transitioning to Horseshoe Las Vegas and it's going to take a minute to get used to the idea.
A big, symbolic step in the Bally's-to-Horseshoe rebrand is the opening of the resort's new poker room, dubbed the Hall of Fame Poker Room.
We are not a poker person, but we love new and shiny things, so we had to check it out, along with all the other changes at Bally's. Sorry, Horseshoe.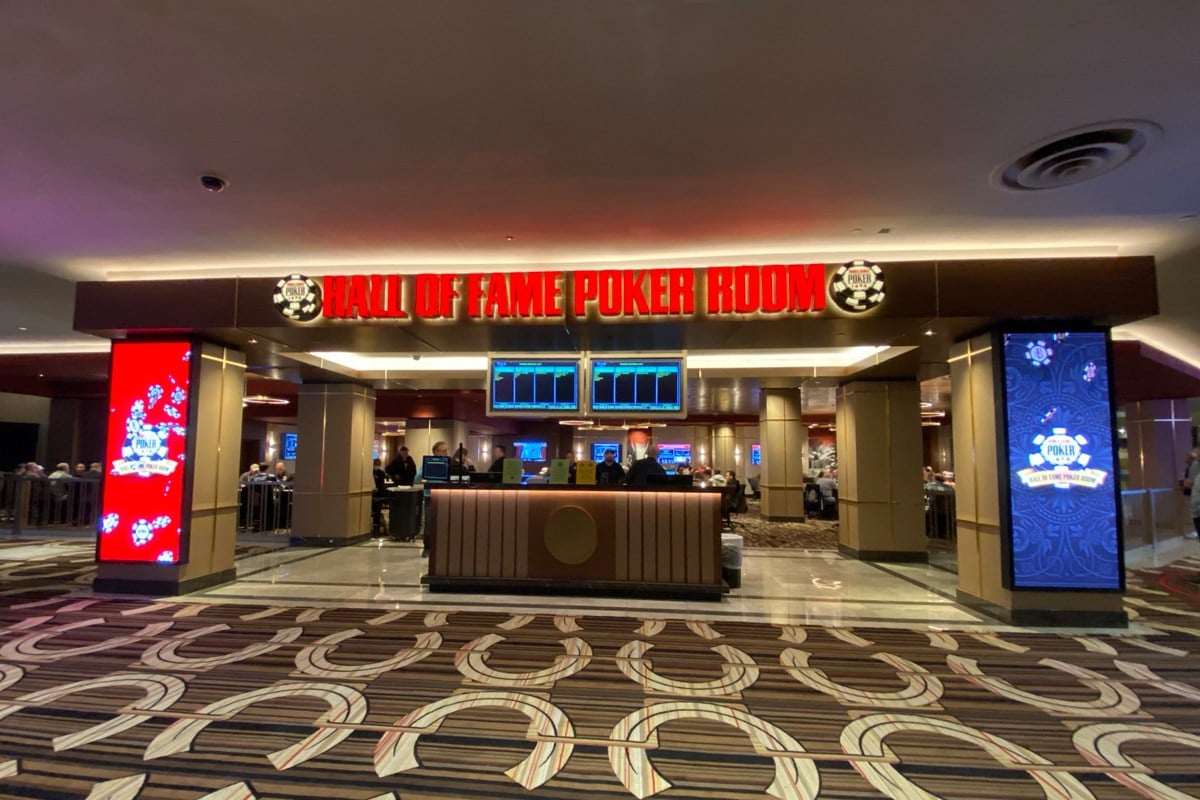 The official change-over to Horseshoe Las Vegas isn't expected until December 2022, but we're going to start calling the place Horseshoe because we are a creature of habit and we have to get busy rewiring our brain.
The new poker room at Horseshoe is in the same area as the former poker room, so you should be able to find it. It's near the casino's sad keno lounge.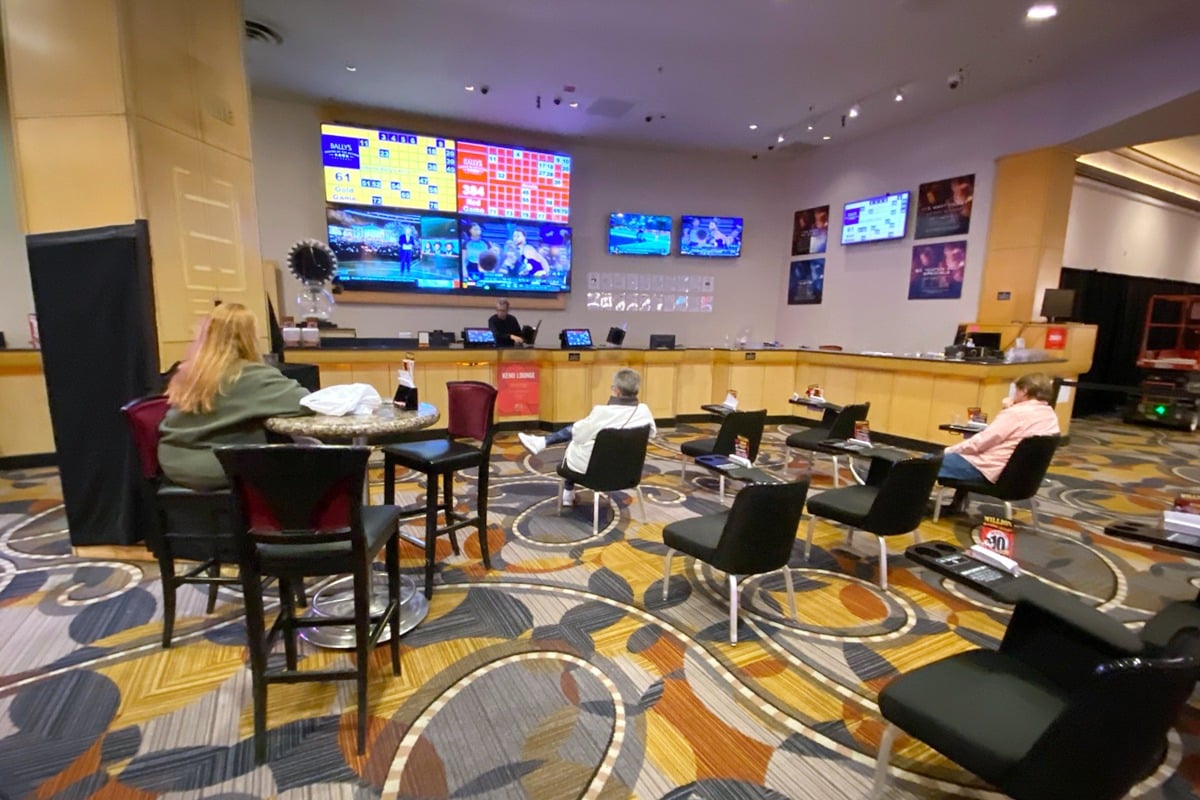 Here's a quick video of the new poker room at Horseshoe Las Vegas.
It's unclear why we have not yet received an Oscar or at least an Emmy for our cinematography.
Anyway, the poker room has a fancy new check-in desk and archway adorned by sparkly video screens.
The new poker room has 19 tables.
The light fixtures really class the joint up.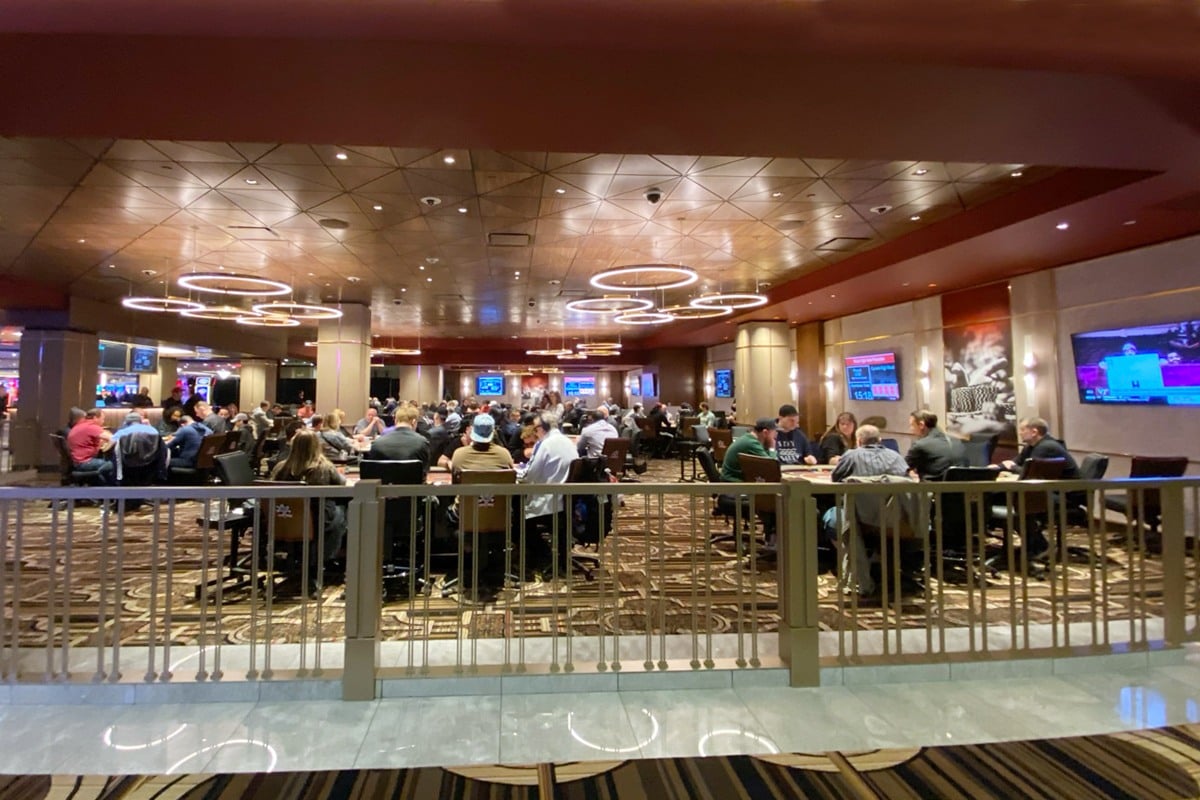 Word of the reopened poker room has spread quickly, as it was already busy when we visited.
While poker doesn't generate much revenue for a casino, the new poker room at Horseshoe is symbolic because the World Series of Poker is now hosted at Bally's and Paris. The World Series of Poker got its start at Binion's Horseshoe, downtown. Ah, the circularity of the universe.
The next World Series of Poker is scheduled for June 2023, so start brushing up on your bluffing and tilt-avoidance skills.
Beyond the new poker room, the other dramatic change at Bally's is the carpeting upgrade. It looks like the swap-out of the carpeting, featuring big-ass horseshoes, is about halfway complete.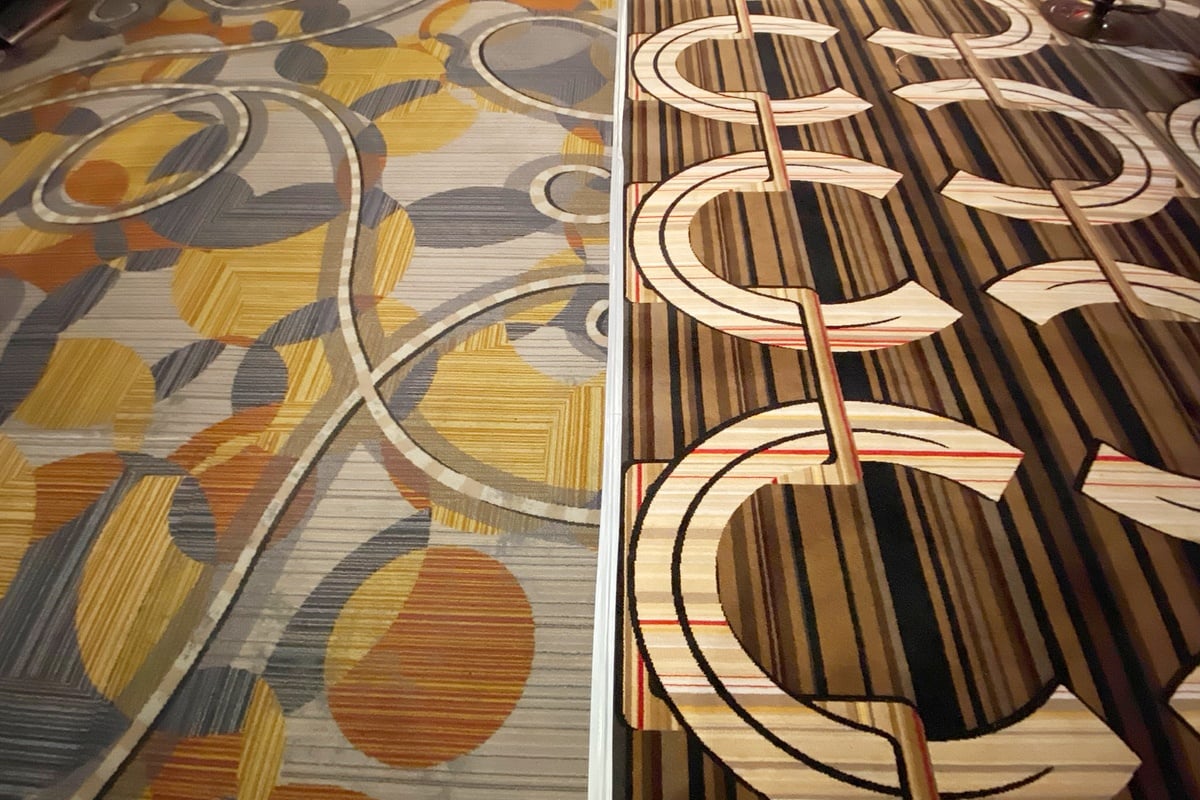 Here are more carpet flourishes.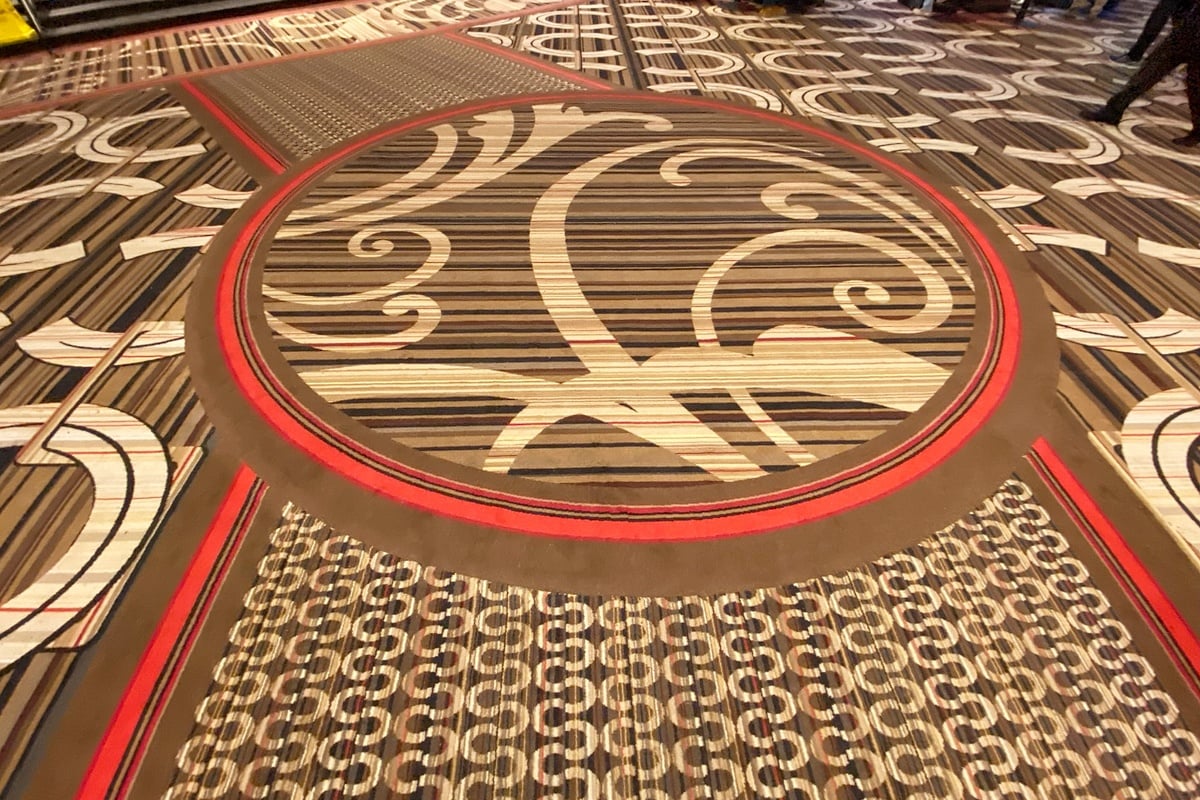 Also being upgraded are the pillars throughout the casino floor.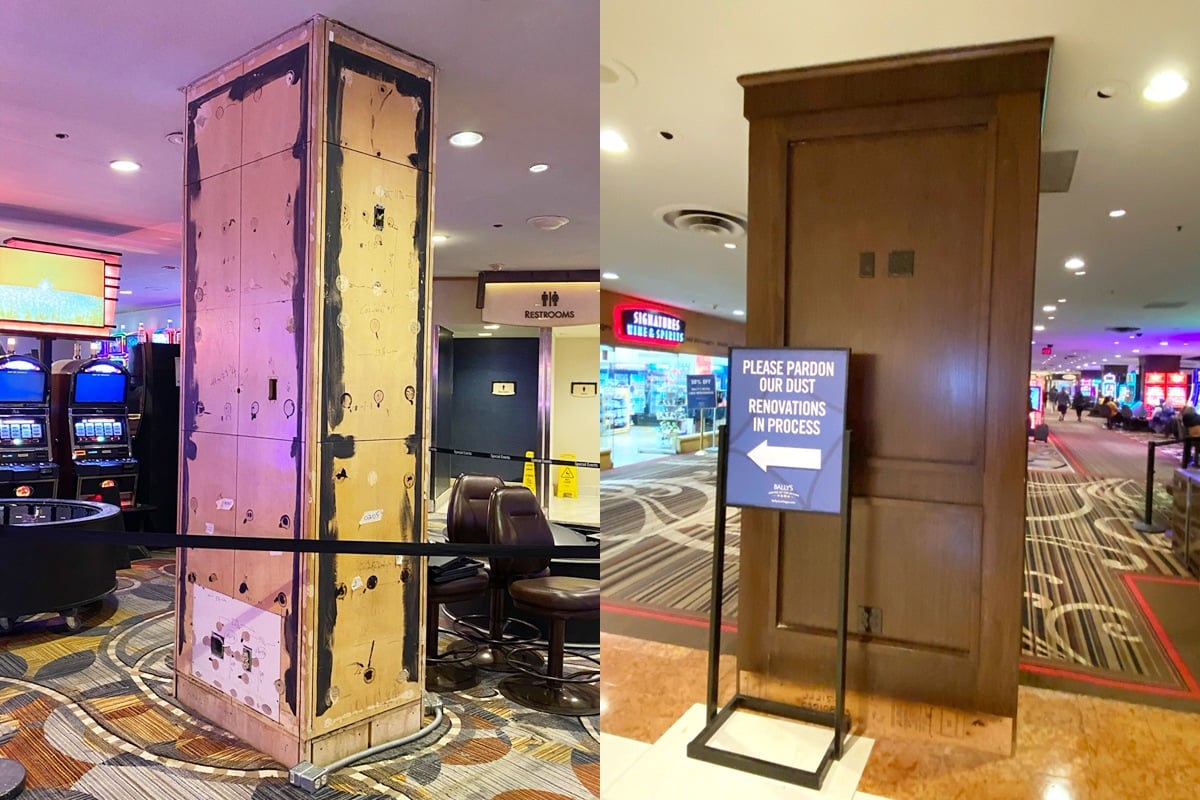 The official change from Bally's to Horseshoe is probably most associated with the upgrade of the resort's marquee. The hotel towers no longer bear the Bally's name, and here's the current state of the marquee.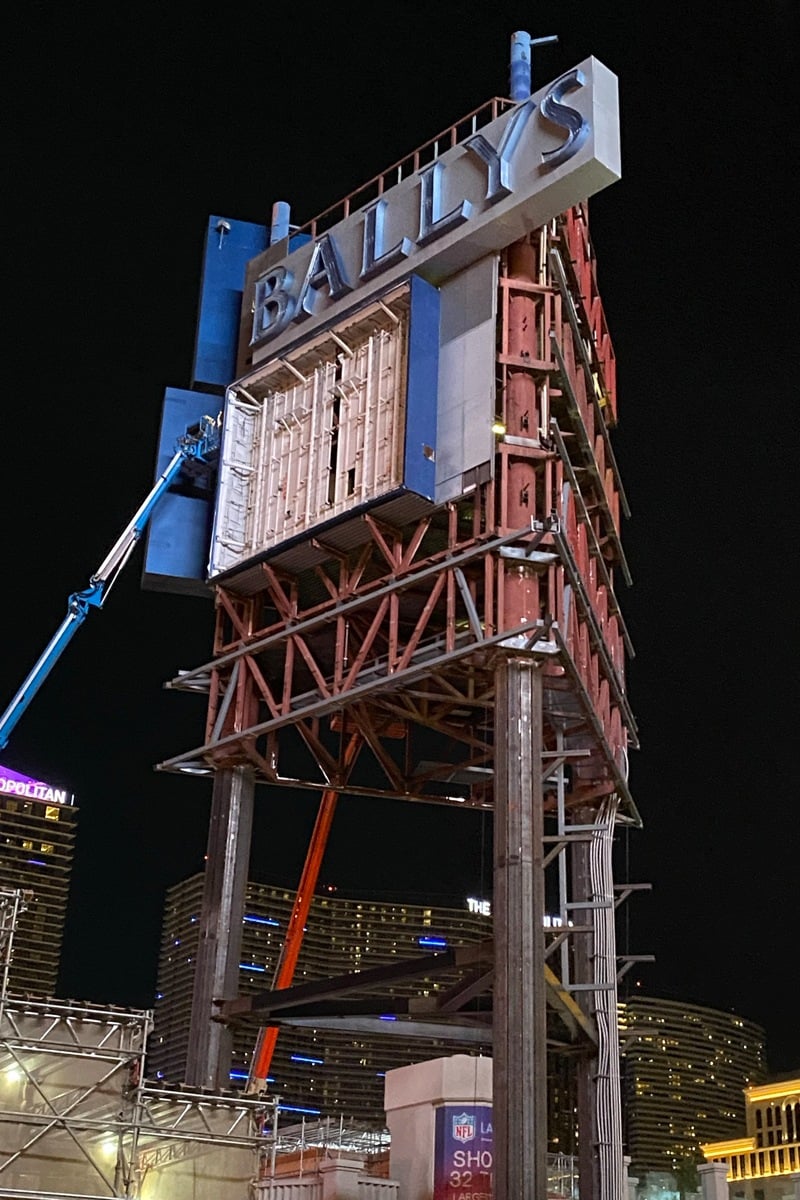 In other Horseshoe news, the bar has opened at The Arcade (which sits where the previous Bally's sportsbook was).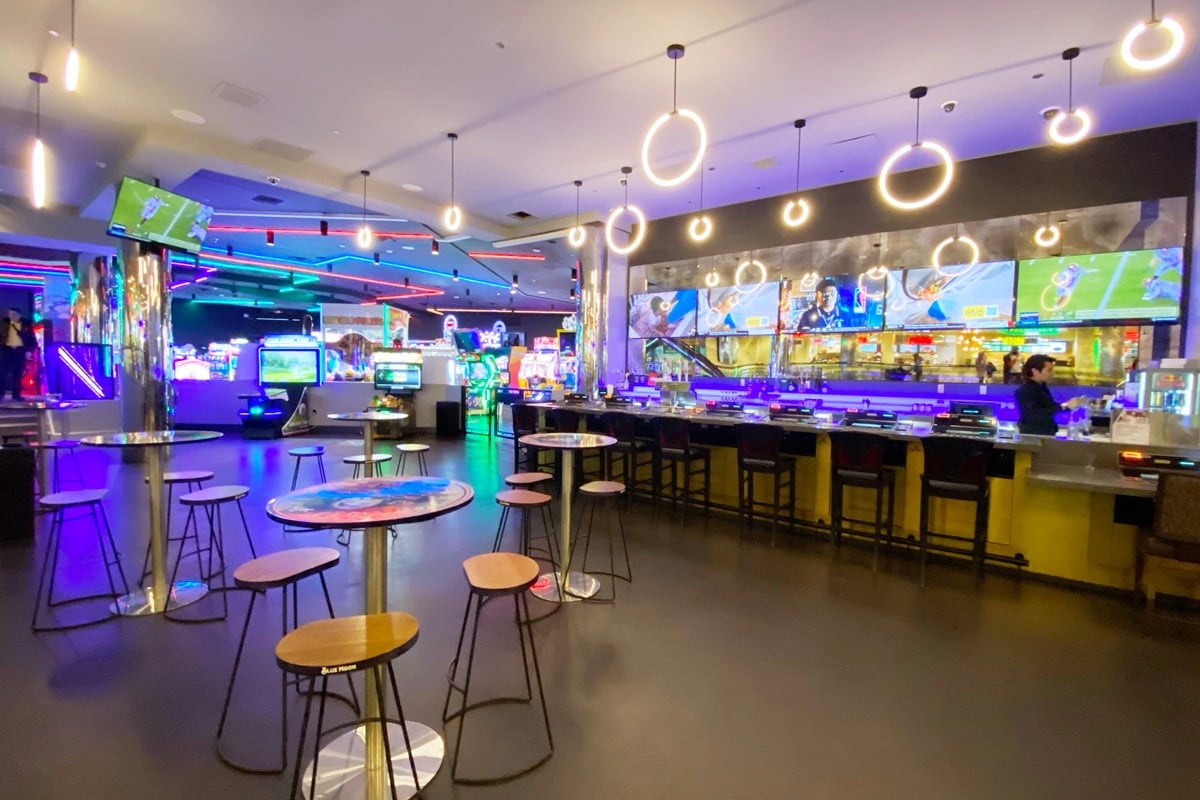 More changes are in store at Horseshoe, too. The aforementioned Jack Binion's Steak has been open several months, and there are also plans for M.Y. Asia restaurant. M.Y. Asia was originally promised in the third quarter of 2022, but that's not happening unless Caesars Entertainment has invented a time machine.
Outside Horseshoe, space is being made for Ole Red, a restaurant, bar and live entertainment venue, from country star Blake Shelton.
Bally's is certainly in flux. We aren't seeing a ton of emotional attachment to Bally's (especially compared to the wailing and gnashing of teeth related to Mirage turning into Hard Rock), so it was probably time for a change.
The change, of course, was accelerated when Bally's Corp. bought Tropicana. Bally's Corp. will probably want to use the Bally's name on that building, or its next iteration if they feel like flushing billions with a demolition and rebuild.
Anyway, there are a lot of emotional connections to the Horseshoe brand, at least among poker players and longtime Las Vegas fans.
A refresh of Bally's is great to see, and we'll all get used to calling it Horseshoe. Eventually.
Want to explore more stories? Read about US gambling here:
You can also learn about online gambling in Canada here: