Bally's Corp. Officially Owns Tropicana
Bally's Corporation has completed its acquisition of Tropicana resort on the Las Vegas Strip.
Congratulations?
Oh, yeah, two sentences in and we already made it awkward!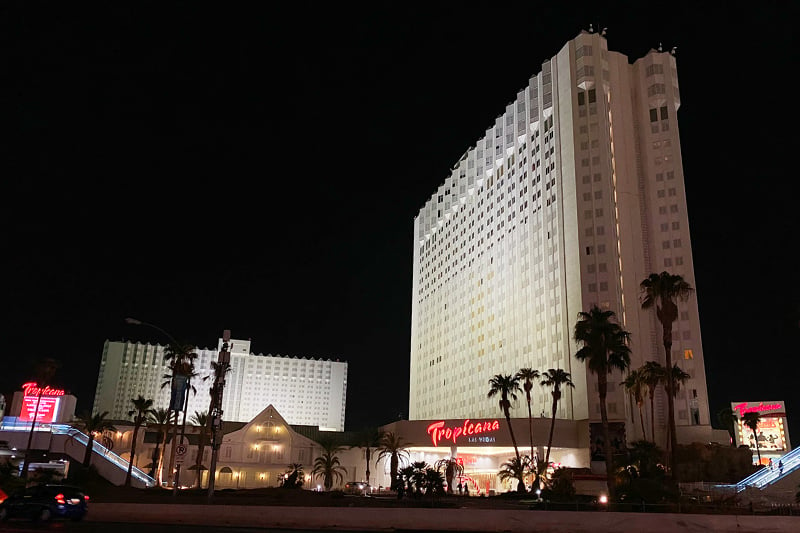 First, the deal deets, as the kids say.
The deal for the purchase of Tropicana was announced in April 2021, but was only recently consummated.
Bally's Corporation bought the "non-land assets" of the Tropicana Las Vegas from Penn National Gaming for $148 million in cash.
The land upon which Trop sits is owned by Gaming & Leisure Properties, Inc. (Penn's REIT, or "real estate investment trust"). Bally's will lease the land from Gaming & Leisure Properties, Inc. for an initial term of 50 years at an annual rent of $10.5 million.
The Trop reportedly generates double that, around $20 million in EBIDTA (earnings before interest, depreciation taxes and amortization).
Before we go any further, we should mention the fact Bally's Corp. has nothing to do with Bally's resort. Bally's, the casino, is owned by Caesars Entertainment.
The Bally's name derives from a variety of deals through the years, involving Bally's Entertainment and Park Place Entertainment and Harrah's Entertainment and Caesars Entertainment. Caesars Entertainment sold the Bally's brand to Bally's Corp. (then Twin River Holdings) in 2020.
The sale of Trop to Bally's Corp. is one of the reasons Bally's is rebranding to Horseshoe Las Vegas. If Tropicana continues to exist as a casino resort, it will be renamed Bally's at some point.
Bally's rebrand update. pic.twitter.com/l4O7AzZyRS

— Vital Vegas (@VitalVegas) September 22, 2022
As we said, as if all this weren't confusing enough, Bally's Corp. was previously known as Twin River.
Naturally, we knew Twin River was kicking the tires at Tropicana long before the sale was announced. Remember, the sale wasn't announced until 2021. We have eyes everywhere. And relatively few restraining orders, surprisingly.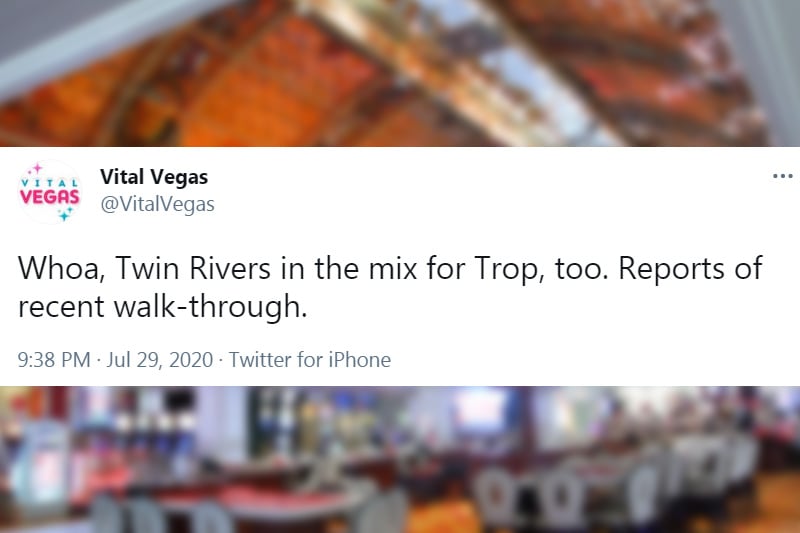 Bally's Corp. has said it hasn't ruled anything out in terms of what's next for Tropicana. It could operate the resort as-is, or knock the whole thing down and rebuild, or it could demolish the building and erect something entirely different, like a baseball stadium.
So, why why did we use a question mark in "Congratulations?"
Well, it's the Tropicana.
Tropicana has struggled for as long as anyone can remember.
You'd think it's primo location on the Las Vegas Strip would make it a winner, but it's consistently not so much. It's one of the reasons Penn wanted to dump it. (Penn also operates M Resort. M Resort is owned by, three guesses, Gaming and Leisure Properties.)
Still, with each new owner hope germinates anew. Which is a lot sexier than it sounds.
At one time, there were big plans for an expansion of Tropicana. The plan, set to cost $100 million, was considered by many Las Vegas watchers as, "an epic buttload of WTF."
That misguided investment was shelved when Penn purchased the place.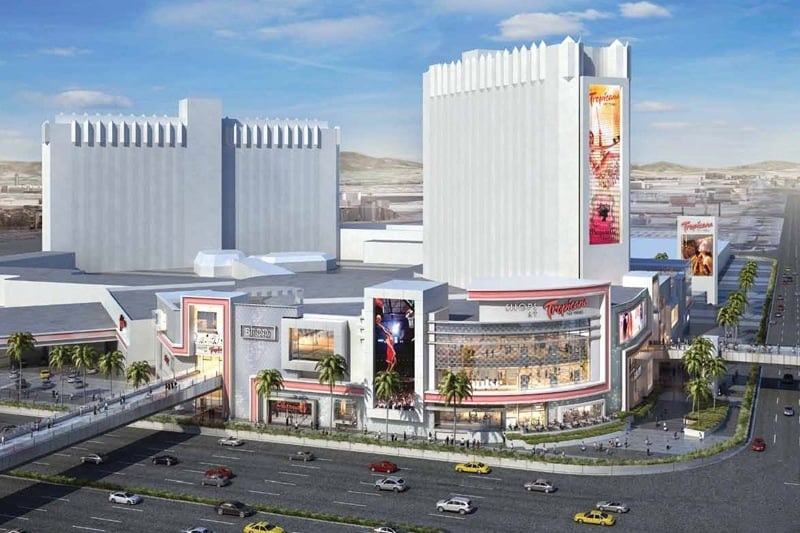 Now, we're left wondering what's next for Tropicana, a mostly beloved old-timey casino on The Strip.
We've always like the place, and there's simply nothing like the stained glass ceiling above Trop's main casino floor.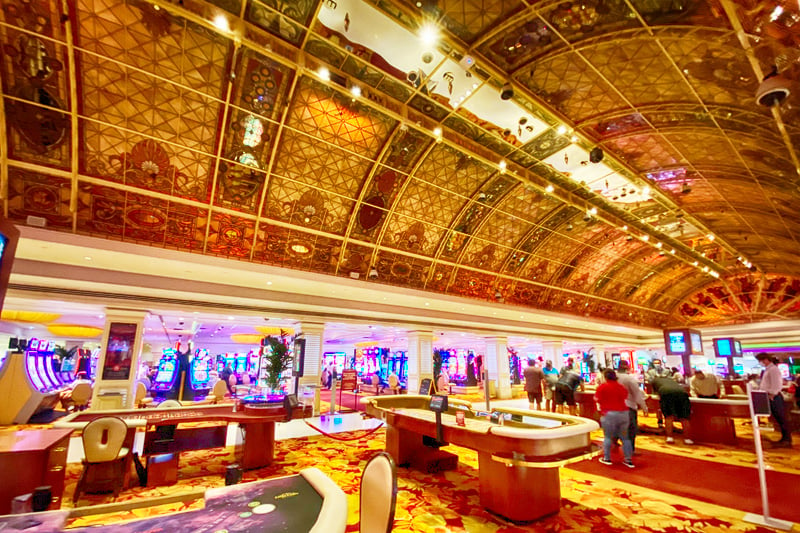 The restaurants are a smidge weak at Trop, other than the excellent but often overlooked Oakville Steakhouse.
Tropicana has always felt like a wife—nothing too flashy, but sturdy and reliable—whereas in Las Vegas, you sort of want a girlfriend. You know, Cosmopolitan.
All due respect. We don't have either, so we aren't really one to talk. We would use a car analogy (Trop is like a Honda Civic, but in Vegas you want a Ferrari), but then you wouldn't have anything to speak to our manager about, and what fun is that? Also, we don't have a manager, so just soldier through.
Anyway, the Tropicana sale is a done deal.
There's no timeline yet for the next evolution of the Tropicana. We'd sort of like it to stay the same, but since we rarely visit, that's probably not the best business strategy.
Here's what the future of Tropicana could look like.

We are against knocking down any casino for something sports-related, except for the Las Vegas Club, which was turned into Circa. If you don't think a Las Vegas casino can be sports-related, you clearly haven't visited Circa. Surprisingly, we love the place despite all the sports.
A shiny new version of Tropicana (sorry, Bally's) doesn't make a lot of sense to us. The Bally's brand doesn't really scream "new and exciting and recouping what would probably involve a multibillion-dollar investment."
So, we'll stick with "Congratulations?" and keep our fingers crossed somebody knows what the hell they're doing.