Governor Sets June 4 Target for Reopening Las Vegas Casinos
Nevada's Governor Steve Sisolak says the target for reopening Las Vegas casinos is June 4, 2020.
Opening casinos on June 4 would mean the end of an agonizing, 486-month shutdown of the world's most important industry aside from the manufacturing of Captain Morgan spiced rum.

The Governor is expected to announce the next phase of Nevada's reopening plan at a new conference on May 26, 2020.
The announcement could put to rest a metric hell-ton of speculation about when Las Vegas casinos will reopen.
When casinos get the green light from the Governor and Nevada Gaming Control Board, it won't mean all the casinos will open, of course.
Several are expected to open immediately, others will wait and reopen based upon demand.
Big casino companies are moving guests with reservations at closed hotels to those opening sooner. For example, guests with reservations at MGM Resorts hotels are being offered accommodations at Bellagio, New York-New York and MGM Grand.
At Caesars Entertainment, Caesars Palace and Flamingo will open first.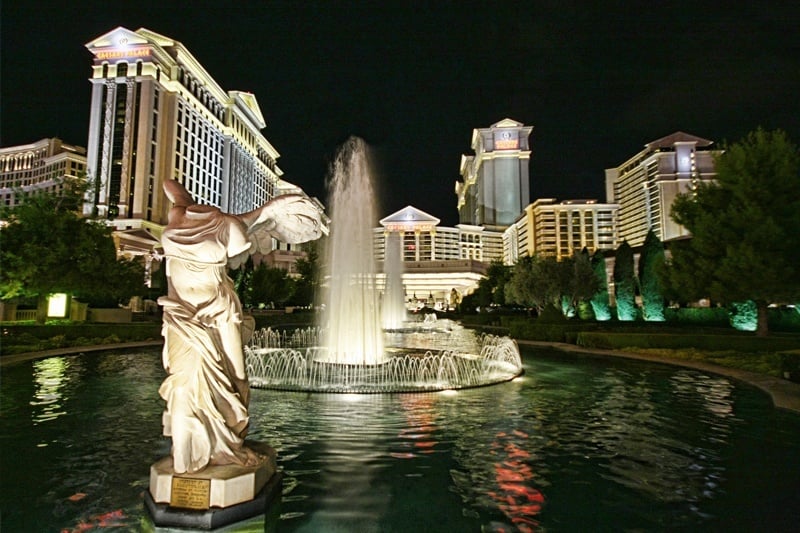 In spectacular news, MGM Resorts and Caesars Entertainment will provide free parking for the first time since 2016.
Most downtown casinos are expected to open right away, other than those in the Boyd Gaming family (Fremont, The Cal and Main Street Station).
Key to the reopening Las Vegas casinos, of course, is doing it safely.
All the major casinos have created safety plans with extensive information about new protocols being instituted to ensure everyone can debauch with confidence.
Find the plans here:


Wynn Resorts



MGM Resorts



Caesars Entertainment



Las Vegas Sands (Venetian/Palazzo)



Station Casinos (.pdf)



The Strat (Golden Entertainment)



Sahara



Cosmopolitan
Many of the safety plans overlap, and Las Vegas visitors will have some minor inconveniences, but for the most part, it will be business as usual for gamblers. Employees will be wearing masks. Temperatures may be taken. Groups will be encouraged not to congregate.
On the bright side, more elbow room, less noise and smoke!
Despite the seemingly endless shutdown of Las Vegas casinos, we're nearly out of the woods.
There's a lot of pent up demand, and we're ready to pent the hell out of Vegas, again.