Golden Entertainment to Buy Stratosphere, Three Other Casinos for $850 Million
The Stratosphere is set to be sold, along with three additional casinos, to Golden Entertainment, owners of the PT's Pub chain.
The deal includes Stratosphere, locals casinos Arizona Charlie's Decatur and Arizona Charlie's Boulder, and the Aquarius in Laughlin.
In case you're unfamiliar with it, Laughlin is very much like Las Vegas, but in sweatpants and without makeup.
The sale of the four casinos will cost $850 million.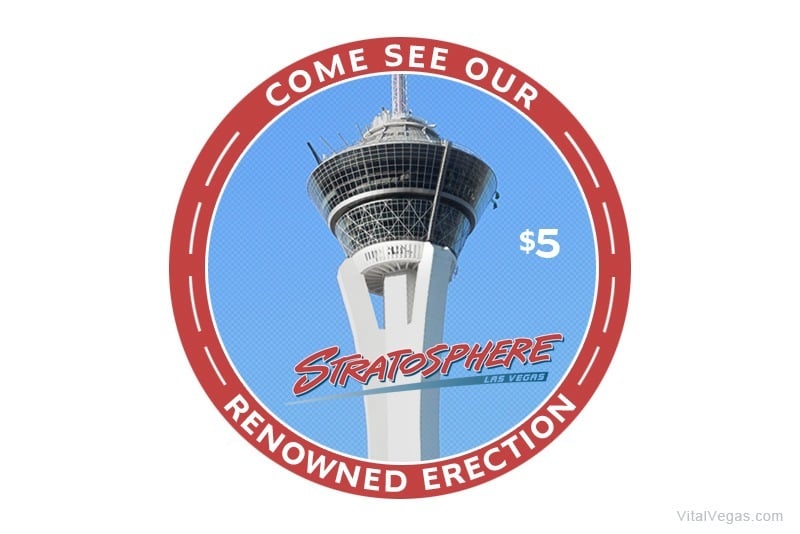 When the sale gets did, Golden Entertainment will operate about 15,800 slot machines, 114 table games and more than 5,100 hotel rooms across eight casinos, including the world's most phallic, Stratosphere Las Vegas.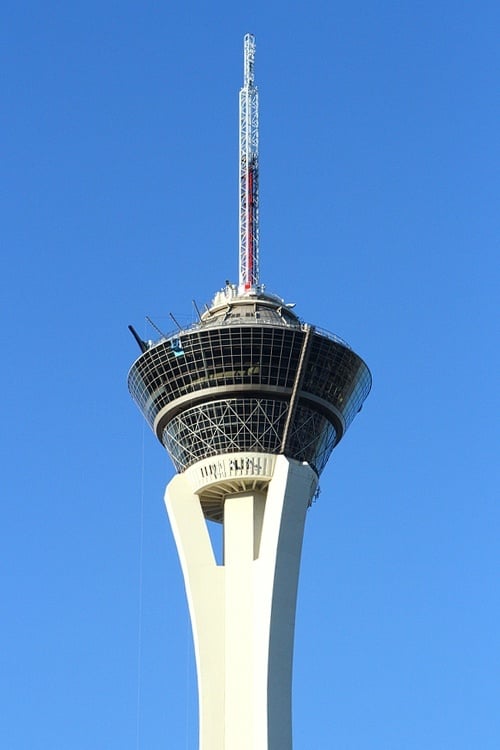 While Golden Entertainment isn't the best-known name in Las Vegas, their influence is undeniable given they have about 50 bars and restaurants (known in the business as "taverns") with a gambling component, many of which we personally frequent for the Caesar salad wraps and Captain Morgan, poured from a bottle. Our favorites include PT's Gold and Sierra Gold.
Golden Entertainment owns several casinos in Pahrump (Pahrump Nugget, Lakeside, Gold Town), as well as the Rocky Gap gap casino in Maryland.
We're thinking the Rocky Gap and Stratosphere are going to get along just fine, if you get our drift.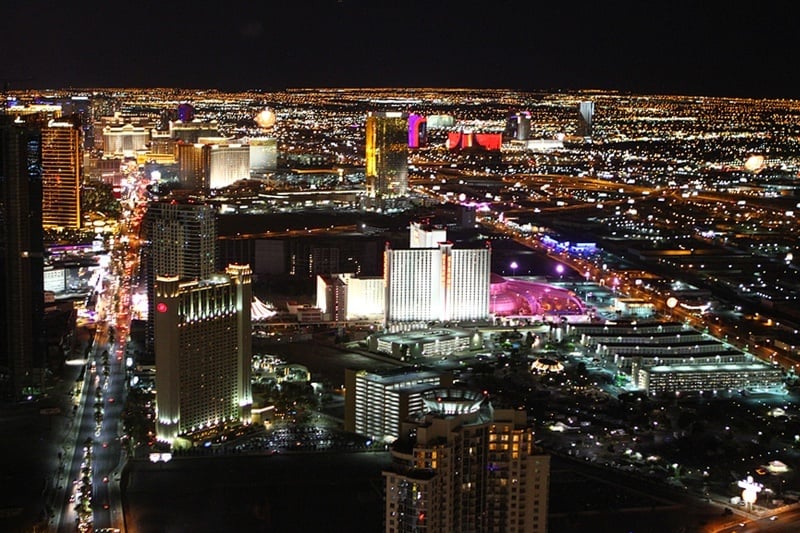 The sale of Stratosphere and the other casinos is expected to be a done deal by the end of 2017.
The sale of Stratosphere follows on the heels of news another distressed north Strip casino will be sold, SLS Las Vegas. Casinos in that neighborhood continue to face challenges, with rumors the nearby Lucky Dragon is also struggling to find a foothold.
It's telling that, in 2008, the Stratosphere alone was sold to Goldman Sachs for $1.3 billion.
Sorry we weren't able to ferret out this story before everyone else, but we have to sleep sometime.