Fremont Street's Pioneer Club Gets Its Skin Peeled Off, Reveals Las Vegas History
The Pioneer Club in downtown Las Vegas is a building steeped in Las Vegas history, and it's currently having some of its "skin" peeled off.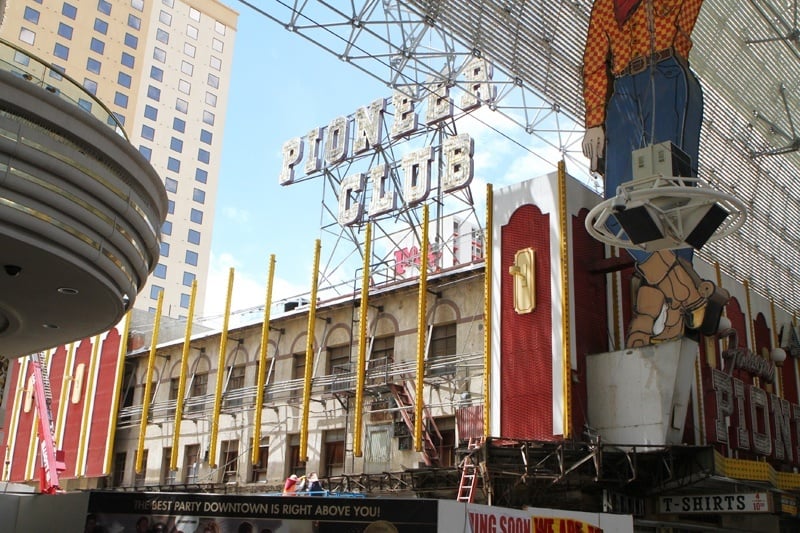 The Pioneer Club building was built in 1918, and was originally a restaurant.
Later, it became Beckley's Mens Wear (photo below). It opened as a casino in 1942, and for its first few years of operation was the biggest and best-known casino downtown.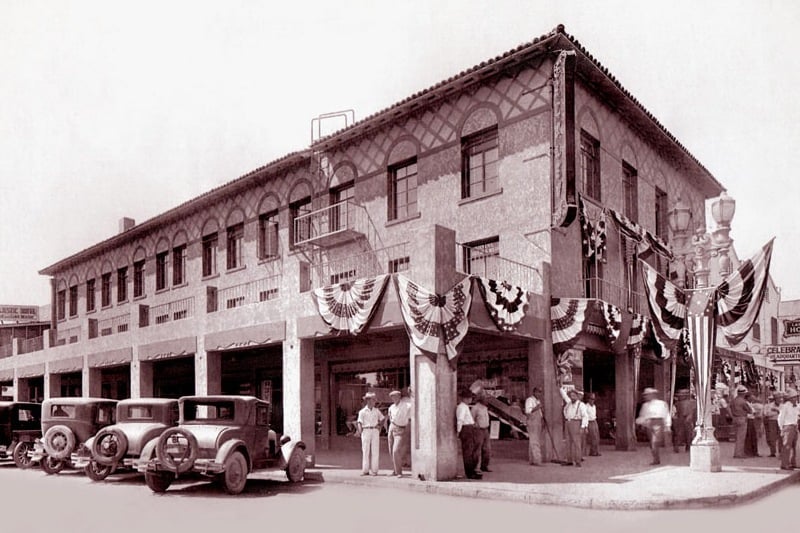 The Pioneer Club casino closed in 1995, and now houses a gift shop. Because life isn't fair, really.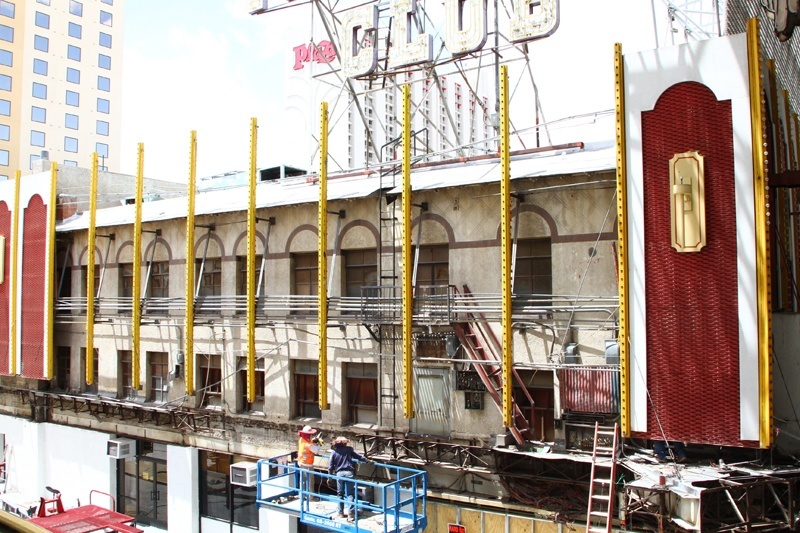 The Pioneer Club is known around the world as the home of Vegas Vic, one of the most iconic neon signs in Las Vegas.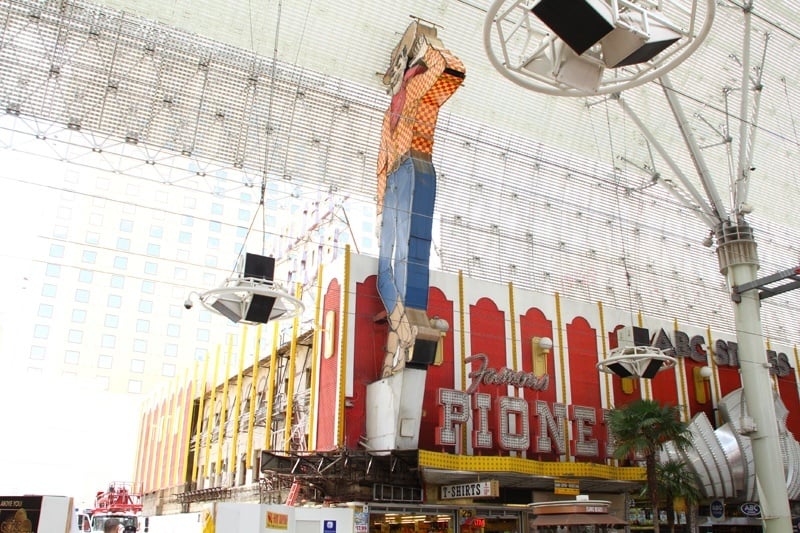 Thankfully, Vegas Vic isn't going anywhere. Some other stuff, though, is.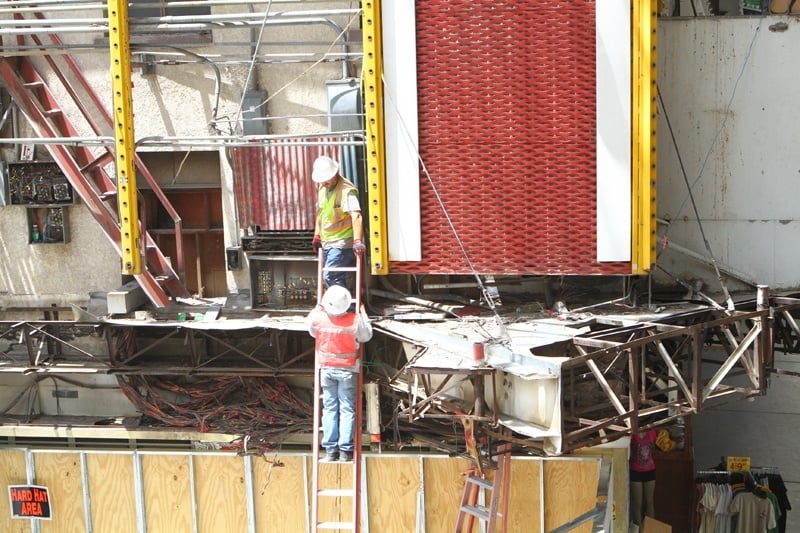 The current construction affords a unique glimpse under the building's facade. The aluminum panels were added to the building's exterior in 1961. The photo below was taken before the aluminum siding was installed.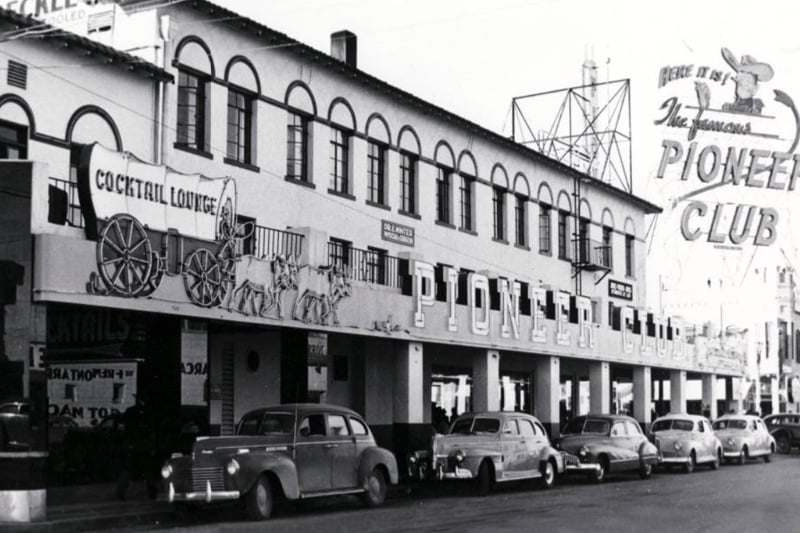 If the sign out front it to be believed, a new building is being constructed between the Pioneer Club building and the Golden Nugget. The new building will house a tattoo shop. Apparently because you breezed right past that whole "life isn't fair" thing.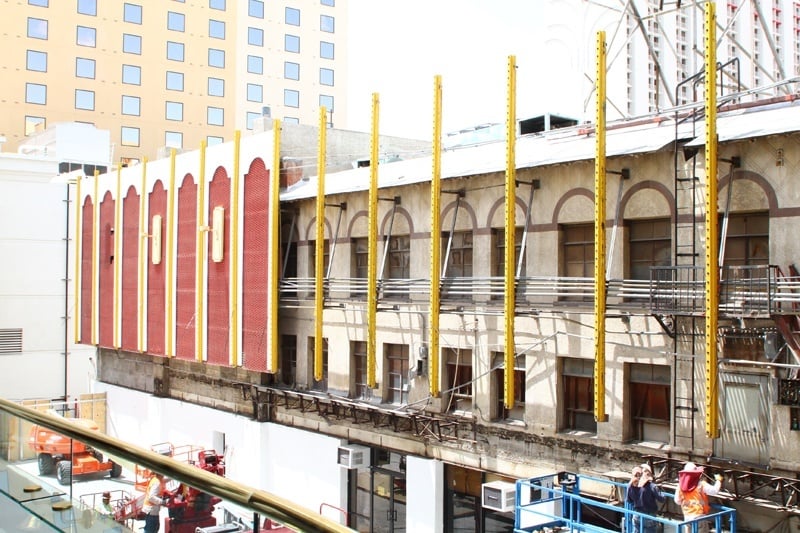 The oldest casino in Las Vegas, Golden Gate (it opened in 1906), is downtown, too, not far from the Pioneer Club building.
So, head downtown for a brush with Vegas history. Not to mention slushy drinks and go-go dealers. Because one cannot live on pictures of old buildings alone.